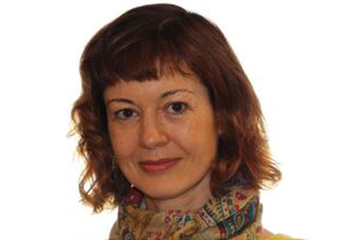 Member since 2006
Elise Jaye
Elise Jaye
175A Union st
Erskineville NSW 2043
Servicing area: Newtown, Inner West and Sydney CBD, New South Wales
Elise is a highly experienced Massage Therapist, Reflexologist & Life Coach practising at Union Street Yoga & Wellbeing in Erskineville
Elise Jaye
Elise's Speciality is massage as a form of nourishing your body and soul at times when you need emotional support or 'stress management'.

You are welcomed to a nurturing environment where your comfort and confidentiality are assured.

Your treatment is personalised to address your individual needs - All consultations are given professional care and attention, looking at your concerns and options for achieving the result you desire.

Experience true heart-centred healing - allowing you time and space to reconnect with your inner self – engaging universal energy and your body's own natural healing abilities – WellBeing from within.

Benefits last beyond your treatment - such as feeling overall Restored Energy, feeling a Release in areas of Muscular Tension, or Relieving congestion and Receiving Sound Sleep.

In order to get the most from your treatment, please arrive 5 minutes prior to your appointment time. 24 hours notice of cancellation of appointments is appreciated.

If you're driving, you'll usually find on-street parking quite close to the centre. Better still, if you come by train, you'll find Union Street Yoga & Wellbeing just a few minutes walk away from St Peters, Erskineville and Newtown stations.

Rebates for most Health Funds are available. Please advise when booking your appointment if you require a receipt.

GIFT VOUCHERS
Relaxation Gift Vouchers are perfect for Birthdays, Thankyous, or any Special Occasion you may have coming up - and can be posted to you.

MASSAGE
Elise's style of Remedial Massage is very intuitive and draws on a broad skill base. Whether a strong release of muscular tension is required, or a more gentle release of emotional stress or mental fatigue, Elise's clients find her approach nurturing and soothing. The result is often a combination of restored energy and deeper relaxation.

REFLEXOLOGY
Reflexology is a gentle and effective healing art designed to bring about greater overall health and wellbeing. Stimulating reflex areas on the feet is a way of tapping into and enhancing the body's natural ability for self-healing. During the treatment, you may experience deep relaxation - falling asleep is common.

Indulge your senses, as your reflexology treatment is followed with a revitalising massage of calves & feet.

LIFE COACHING
Wholistic Life Coaching is an empowering collaborative process for change.
A co-creation by you and your coach to move you forward to a life that reflects your authentic self, honouring the truth of all that you are.

A Life Coach can help you embrace the life you envisage – facilitating desired changes and illuminating your strengths. A Life Coaching program can also steer you effectively through transitional periods, where you may be confronted with change and uncertainty. You are supported and encouraged to draw on and develop your own inner resources - reducing the stress of "the new".

A Life Coaching program with Elise provides Soul-Centred care – attending to your Physical, Emotional, Mental and Spiritual WellBeing – in a manner that is respectful, insightful and compassionate.

SERVICE FEES
You will find regular treatments are affordable. Elise's service fees are:

Massage 1/2 hour - $55
3/4 hour - $70
1 hour - $85
1 1/2 hours - $115

Reflexology 1/2 hour - $55
3/4 hour - $70
1 hour - $85
1 1/2 hours - $115

Ear Candling 3/4 hour - $50
(includes cost of candles 1 hour - $65
+lymphatic neck/shoulder
massage)

Chakra Balancing 1/2 hour - $55
Energy Healing 1 hour $90

Life Coaching 1 hour - $90

Corporate Massage
- just me at your desk - $75 per hour
- with equipment: massage chair, oils, towels, etc - $90 per hour


SPECIAL DISCOUNT PACKAGES

Investing in a Program of treatments is an easy and more affordable way to incorporate massage into your lifestyle when your budget is stretched. You will also find it particularly useful to get you through a stressful period. A series of treatments also allows you to more easily see a progression in improvement. They also make great presents! Choose from the packages below - or enquire about having one tailor-made.


Massage Maintenance Pack - 3 x 1 hr treatments - $234


Time Out Pack - 3 x 1 1/2 hr treatments - $300


Feet Treat Pack - 2 x 1 hr Reflexology - $130


The 'Quickie' Pack - 3 x 1/2 hr Massage or
Reflexology treatments - $135


Total Body Therapy Pack - 3 x 1 hour Massages plus 2 x 1 hour Reflexology - $345

Package Conditions: Total package fee payable at time of first treatment. Bookings can be changed up to 24 hrs prior to appointment time, depending on availability.


PAYMENT
Payments can be made by Cash, Direct Credit, Visa, or Mastercard

AVAILABILITY
Saturday Afternoons through to 9:00 pm

Phone 0411-873-901 for all Bookings and Enquiries.


Qualification details
Diploma of Remedial Massage
Diploma of Oriental Massage
Diploma of Reflexology
Certificate of Holistic Life Coaching
Certificate of Holistic Counselling
Certificate of Reconnective Healing
Certificate of Lymphatic Drainage
Certificate of Pregnancy Massage
Certificate of Polarity Therapy 1
Certificate of Australian Bush Flower Remedies
ATMS Accredited
---
Service categories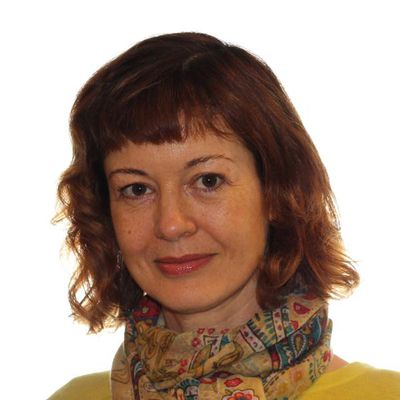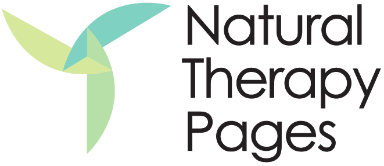 Elise Jaye