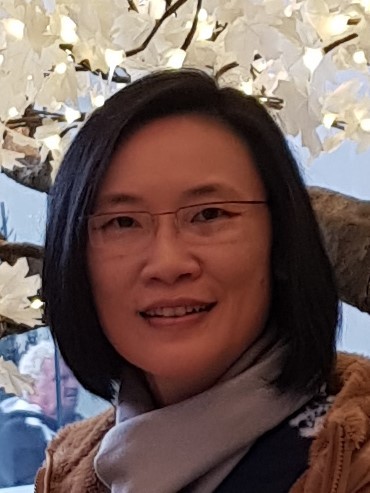 Campsie Face & Body Therapy
Want to find out my availability, pricing or opening hours? Click on Send Me Details Now to get started.
Send Me Details Now
Clicking on the Send Me Details Now button opens an enquiry form where you can message Lilian Tansing directly
Have you been to the doctor in pain or sick and they tell you nothing is wrong and it is all in your head?
Having worked with hundreds of clients, I know it's frustrating and exhausting doing multiple tests that show you are fine even though you know something isn't right. You start to feel alone, anxious and worried that no one will believe you.
Too many people give in and think they just have to live with the signs and symptoms for the rest of their life. This effects their confidence, family and social life, not to mention the ability to work when they are not feeling well.
Please DO NOT be one of them! We believe You and We can help You! The secret to our success is that we treat you as a "whole" person by analysing the condition of your body physically, mentally, emotionally and energetically. During the consultation, we provide you with clear explanations of what is going on and treatment options that suit your time and budget.
But don't take our word for it, scroll down to the "Testimonial" section and read how happy and satisfied our clients are. Call us immediately on 0403 023 701 to book a free phone consultation and start your journey to recovery.
Campsie Face & Body Therapy
Servicing area
Campsie, New South Wales
---
Focus areas
Therapeutic massage
Massage therapy
Stress management
Emotional wellbeing
Health issues
Anxiety
---
Campsie Face and Body Therapy is registered as a business (ABN: 1252 4370 146) with Public Indemnity, Liability and Product Insurance with AJ Gallagher. Our practitioners are accredited member of the Australian Natural Therapists Association (ANTA), Australian Acupuncture and Chinese Medicine Association (AACMA) and registered with Australian Health Practitioner Regulation Agency (AHPRA).
It is a safe, private and peaceful environment, where healing takes place at all levels; physical, mental, emotional and energetic, to alleviate pain, stress and suffering in life. Both Eastern and Western natural therapies are used to facilitate the body's healing to restore it functions.
Lilian Tansing is the owner, the remedial massage therapist and the spa therapist, with over 10 years of experience in supporting and empowering people to restore their body's imbalances which enable them to live the life they want. She is also the National Course Coordinator for the Massage faculty of the Australian Learning Group. She speaks English, Chinese, Cantonese, Malay.
Jo Zhou is the Acupuncturist and Chinese Herbal Medicine Practitioner, with over 20 years of experience in China, United Kingdom and Australia. She specialises in physical aches and pains, women's health issues and also emotional issues that leads to stress, insomnia, depression and anxiety. She also taught Traditional Chinese Medicine in London and was a clinical assistant supervisor in the Sydney Institute of Traditional Chinese Medicine in Australia. She speaks English, Chinese and Cantonese.

BUSINESS HOURS
By Appointment Only
6:30pm - 9:30pm
Mon - Fri
9:00am - 9:00pm
Sat - Sun


TESTIMONIALS

I had an excellent experience going to Lilian for Manual Lymphatic Drainage, Reiki and massage.

The symptoms that I had been suffering with for a long time have vanished.

I'm sorry that I am in the United States and she is in Australia or I would go to her regularly.

I highly recommend her!

Devi Tide, Head of Art of Healing Foundation


* * * * * * * * *

An excellent therapist!

I go to Lilian regularly for combination therapies in Manual Lymphatic Drainage, Massage, Trigger Points, Reiki, Ear Candling, Thai Herbal Sauna, Facial, Foot and Hand Care.

My favourite being Thai Herbal Sauna, Manual Lymphatic Drainage and Reiki after which I feel rejuvenated and energised.

Lilian is highly recommended!

Mei Tze Ling, Psychologist


* * * * * * * * *

I have been receiving treatment from Lilian Tansing for over 12 months. When I first went to see Lilian I was feeling quite split off from my body, generally fatigued and mildly depressed. I have always believed in the healing power of bodywork, ancient/traditional methods and talk therapy, what I like most about Lilian is that she manages to integrate all therapies to suit my needs.

Through working with Lilian, I have noticed a significant shift in my thinking and how I relate and care for my body. I will continue to see Lilian for as long as I can, she provides me with a safe place to anchor, rest and attend to what my mind/body requires during various, significant and difficult times in my life.

Grace, Psychotherapist


* * * * * * * * *


I have been seeing Lilian for almost 6 months now and if she wasn't really good I wouldn't have bothered with a second visit yet here I am, 6 months into her healing and I feel much much better, happier and healthier internally and externally both.

She works with the energy my body gives out which I like because sometimes my mind says something but my body needs something different and listening to my body and its needs has been great in this journey.

Lilian adheres to my needs and takes her time to explain things and questions. She is also very good with all types of massages listed on her page.

I find her practise very relaxing and peaceful. Nice vibe, clean, good energy and her experience and knowledge is double bonus.

Sabina Limbu


* * * * * * * * *


I see Lilian whenever I am in Sydney and have enjoyed a wide variety of treatments and indulgences. I particularly enjoy Indian Head Massage, but it is Lilian's ability to personalise treatments by combining elements of different styles that stands her well above common practitioners.

I wrote the following poem, about her and her business:


Found that Healing Feeling

Intrepid dreams,
Bamboo screens,
Surround a place of healing.

Masseur's hands,
Essential oils,
Restore a sense of feeling.

Reiki Master,
Energy caster,
An open mind revealing.

A place to come
To treat to feel
A centre exhilarating.


Andrew, Public Servant


* * * * * * * * *

I came to Lilian Tansing after a serious illness in order to find help with both my physical and emotional recovery. The Reiki and Reflexology therapy that I received at her hands was, and continues to be, an enormous help in that process.

Michael Manuell, Writer


* * * * * * * * *

I was planning to receive a facial treatment but at the time, I have developed Mastitis from breastfeeding. So Lilian has adjusted the treatment plan and done a Manual Lymphatic Drainage as well as a short neck treatment for my persistent sore neck from breastfeeding.

It was my first time having a Manual Lymphatic Drainage and I was very impressed. I did recover much better after the treatment. Also, although it was a short treatment for my sore neck, I could see that it did make a big difference afterwards. I wish I could have received more but I had to leave Sydney shortly after so I could not continue... Lilian also did a bit of Reiki towards the end and I did feel warm layers around my body at the time. It was my first experience and I was in awe. I wish I could try a proper one one day.

I highly recommend anyone to give a try on Lilian's treatment.

Sayoko Akamatsu


* * * * * * * * *

Thank you so much for your generosity, providing your time and enormous skill to the "Wellness Day" at Villaggio. The staff who participated and in particular those who were fortunate to have a massage, have not stopped talking about how fantastic it was.

In an industry like this is all too easy to get caught up with caring for our Residents and thus forgetting our own and our staff needs. I think the benefits of days like this do provide a real boost to the staff and a sense of feeling really valued.

Jane Etchells, CEO/Director of Care, Villaggio Sant' Antonio


* * * * * * * * *

Lilian has been a student of Institute of Holistic Therapies Australia since 2003 for various study subjects namely Reiki and bodywork.

Lilian is an exemplary model student - diligent, conscientious, enthusiastic, consistent, reliable, accepting and open to constructive feedback and applying the knowledge acquired and striving for perfection. These attributes are a reflection and an extension of her personality traits. A student such as Lilian makes delivering training and offering guidance an easy, pleasurable and enjoyable task

Corrine Brown, International Holistic Trainer of Institute of Holistic Therapies


* * * * * * * * *


WORKSHOPS

Please email for individual or group workshops information.
* * * * * * * * *
Qualifications
Bachelor of Medicine (Henan University of Chinese Medicine)
Bachelor of Medicine (Shanghai University of Traditional Chinese Medicine)
Diploma of Remedial Massage (Australian College of Eastern Medicine)
Advanced Diploma In Acupuncture and Oriental Therapies (The Australian College of Eastern Medicine)
Certificates - Institute of Holistic Therapies - Melbourne, Australia
Certificates - Wat Po Traditional Medical School - Bangkok, Thailand
Certificates - Chetawan Thai Traditional Massage School - Salaya, Thailand
Certificate Iv In Telephone Counselling (lifeline) - Adelaide, Australia
Certificate IV In Training and Assessment (Canberra, AU)
Bachelor of Arts (The University of Adelaide, AU)
Bachelor of Science (The University of Adelaide, AU)
Professional Membership
ANTA - Australian Natural Therapists Association
AACMA - Australian Acupuncture and Chinese Medicine Association
CMASA - Chinese Medicine & Acupuncture Society of Australia
Chinese Medicine Board of Australia
---