Member since 2010
Gentle Awakenings Hypnotherapy by Colleen
Servicing area: Gold Coast QLD 4224
Depression
Health issues
Energetics
...
Want to find out my availability, pricing or opening hours? Click on Send Me Details Now to get started.
Clicking on the Send Me Details Now button opens an enquiry form where you can message Subconscious Healing Journey directly.
Is something holding you back? Are you stuck, not living the life you want to live?
What if you could release the underlying trauma, permanently?
Colleen is highly experienced having been a Clinical Hypnotherapist since 2004 and has practiced and taught this work full time since 2008. Practitioner of HeartEnergetix, a Life Between Lives (LBL) and Past Life Regression Therapist who has been working and teaching in her field since 2008.
Gentle Awakenings

Welcome to Gentle Awakenings
---
Do you feel that something is holding you back such as an unwanted behaviour, response, fear, depression or anxiety? Do you feel that your life is just not happening the way it should be and not sure how to change it?

Perhaps you have questions about life and what lies beyond it? Do you wonder why certain people, places and events (positive and negative) show up in your life?

Find answers to these questions and many more. You can explore to unravel and make sense of your life's challenges and release limiting beliefs and energy in order to heal and move forward. Release trauma, health issues, childhood conditioning, past life imprints or whatever holds you back through HeartEnegetix and a variety of Energetic and Spiritual approaches. As you release those things you can connect more and more to who you truly are.

One of Australia's leading Clinical Hypnotherapists and Teachers, Colleen Dooley is Founder and Lead Instructor of the HeartEnergetix Institute and co-creator of Hypnoenergetics® She teaches a Diploma in Clinical Hypnotherapy / Practitioner HeartEnergetix, and Past Life Regression. She is a certified Past Life Regression Therapist and Life Between Lives (LBL) Spiritual Regression Therapist. Colleen enjoys dedicating her considerable skill and devotion to empower her clients to release their conditioning, connect more to who they really ain order to make positive and permanent changes to their life.

Colleen has helped many people identify, understand and totally transform the blockages in their life that are holding them back from reaching full potential, and she can do the same for you. Her blend of Hypnoenergetics®, Past Life Regression, and Life Between Lives Therapy allows you to self-explore, to find your resources within and be empowered in your healing.

MindEnergetix - The art and science of healing and deep transformation...

MindEnergetix is the blending of Hypnotherapy, Deep Energy Work and Consciousness to bring profound, long-lasting change.

We are energetic beings and we carry all of our experiences with us in our energy fields. We are surrounded by our energy field and therefore surrounded by everything that has ever happened to us and the beliefs and feelings we store from those events.

These events are stored in the deeper realms of who we are, that wonderful archive that we call the subconscious mind.

We hold our greatest fears and our deepest potential as the great paradox of the human condition.

What would life be like if we could dwell into this archive to release the things that hold us back? If only we could tap into our deepest potential and release it so that our own energy could in turn, serve others in the same way?

There are many ways to heal, so many modalities available to us. Hypnotherapy is one of the few modalities that allows a client to self explore, find the resources within and be empowered in their own healing.

When the powerful modality of Hypnotherapy is used in the context of energy it broadens the potential for healing even further. We move from it being a step-based process into an energetic experience guided by your own deepest wisdom which provides insight and empowers you to heal yourself.

Past Life Regression Therapy
– People often have irrational fears, emotional blocks or even physical symptoms that can't be explained by traditional means. These issues that seem to have no basis in your present life can be carried over from a past life as the result of a traumatic event that occurred a lifetime or even several lifetimes ago. Once you recognises and acknowledge the source of that fear, the assistance of a trained PLR Therapist, you can with let go, release the past and move forward with the present with an ability to make the changes you desire.

Life Between Lives (LBL) Spiritual Regression

Life Between Lives (LBL) Therapy is an advanced hypnotherapeutic technique developed by Dr. Michael Newton and is described in two best-selling books, "Journey of Souls" and "Destiny of Souls". The books represent over 7,000 Life Between Lives hypnotic regressions cases facilitated by Dr. Michael Newton spanning a period of 30+ years. In 2004, Dr. Newton formed The Newton Institute as the organisation to train other professional Hypnotherapists in LBL techniques to ensure this important work can be carried on. Contact Colleen to find out more about this profound life-changing experience of connecting to your Soul essence.



Gold Coast and Byron Bay by appointment - Address details provided on booking
---
Service categories
This practitioner provides online consults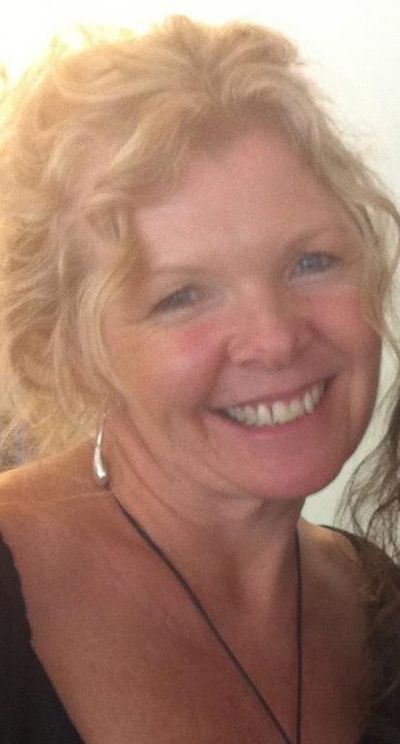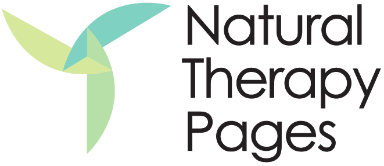 Gentle Awakenings Hypnotherapy by Colleen