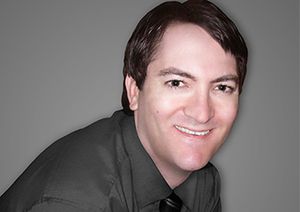 Member since 2011
George Parker
George Parker
Servicing area: Shepparton to one hour away from Shepparton
Disabilities
Relaxation
Wellness
...
MOBILE MASSAGE WITHIN 1 HOUR OF SHEPPARTON
(Male Masseur)
Direct to your home. Enjoy the convenience and expert service of George Parker.
Note: This is not a 'Massage Shop or Parlour' Just an expert professional service to your home or motel. We encourage you to view our website for a sensational reading experince at www.relaxellent.com.au

By appointment only
The essence of a healthy lifestyle professional therapeutic massages for pain and stress relief.
Relaxellent
---
About Us
Relaxellent is a renowned and reputable massage service that specialises in over 15 different kinds of massage. Using 26 years of experience with extensive knowledge, Relaxellent is your best choice for the best relaxing, rejuvenating, and healing experience.
My name is George Parker and I am a Massage Therapist and a Doctor of Naturopathy. I provide tailored massages that are specifically designed to relieve pain and reduce stress. George has a unique set of skills and techniques in his arsenal that seamlessly combines old, new, and experimental therapies to treat clients suffering from any kind of malady. Each client is offered a customised massage experience and once the session has concluded, a client's stress, pain, and discomfort will be no longer. Client's can be assured that they will leave a session in a deep state of wellness and relaxation.
---
For more information about the best services for your needs or to organise an appointment - just give us a call or visit our website.
---
See Also...
George Parker - Intensive Deep Pressure Massage
If you're ready to get started on your deep pressure massage you'll be glad to know our massage services extend from Shepparton to the surrounding areas of Echuca, Benalla, Kyabram, Wangaratta, Cobram and Bendigo.
George Parker - After Hours Massage
We understand that not everyone has time in their day for one of our outstanding massages, that's why our massage therapist, George, has taken the initiative to provide massages well into the evening. That means that even if you don't get home until late you can still book ahead for a massage at midnight!
George Parker - Mobile Massage
Whether you've had a long day at work and simply want a night in or you just don't feel like leaving the house, then you're in luck.
---
Service categories