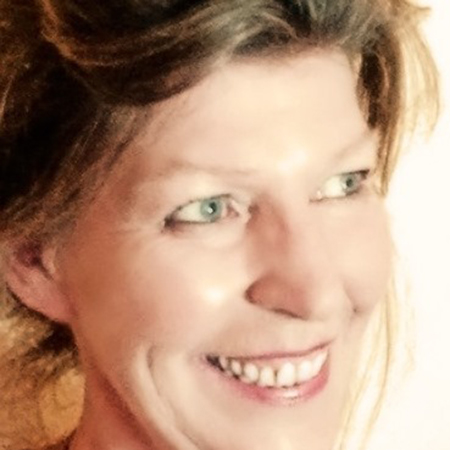 Member since 2015
Great Goona Jennifer Thomas
Jennifer Thomas
Barambah rd
Roseville NSW 2069
Servicing area: Inner City & Northern Suburbs
Focus area:
Sound massage
Ayurvedic massage
Short term rejuvenation retreats
...
Want to find out my availability, pricing or opening hours? Click on Send Me Details Now to get started.
You do not need medicine if your diet is right and it is not medicine you need when your diet is wrong Ancient Indian proverb
Great Goona
---
Great Goona Profile

Great Goona based in Roseville, NSW began in 1994. An enterprise and the on-going interest of Jennifer Thomas and Joseph Harrop. We both have a history of work in the Health and related Food fields. Nursing within the Public and Community Health sectors as well a work in the Food industry, helped develop our interest in nourishment. This led us to provide health information and advice, consultations, treatments and referral as well as create food products, cook books and classes . . . devoted to health and well-being.

The words Great Goona allude to That which expresses and sustains all life with forms of food. A reminder of the ancient Indian Vedic (way-dik) understanding that All is One appearing as Many. A primary tenet that underpins all beliefs, however expressed.

We realise, that which nourishes and sustains, also reveals available energy, felt as lightness of body, alertness and well-being. Indeed, becoming intimate with these signals by way of attention may lead us to consider and discover their source.


Mind depends on the food you eat not what you think


About Practitioner

Jennifer's Background

During my years of professional training, development and experience in Public Health and Private health services, I came to understand that our specialised and fragmented approach forgot the basics and indeed, could not offer a comprehensive response to modern health concerns; the focus was mainly on outcomes such as ill-health and discomfort, not on the fundamentals of happiness and well-being which promote and maintain health.

However, my studies and training in Ayurveda, Peter Hess Sound Massage and Qigong have proven to be very practical and are rewarding means for addressing the fundamentals. These ancient and modern disciplines give people the skills and benefits by which they can care for themselves and others.

Ayurveda


Health begins in the kitchen
Digestion actually starts with
the aromas of cooking

Advice and Information for individuals and groups is available for those wishing to know more about their health and well-being as well as understand what to do and what not to do.
Ayurveda covers all aspects of health and well-being for a happy life. Beginning with an assessment of what is understood as your Body-type and what you need to eat, how to rest and recreate in accord with your daily round.
Specific methods may be required, such as Self-Massage with Herbal Oil, seasonal intake of particular foods, relaxation practices as well as good company.
In 2005 we self-published The Ritual of Taste Cookbook Series.

We designed the Series to be simple as well as encourage an interest in food preparation and cooking from ancient India. The traditional methods practised for centuries form the basis of these guides and are known as Vedic (way-dik) cooking.
Cooking classes are available on request.

Massage Therapies

Every human being needs regular oil massage. While self-massage is adequate for most people most of the time, everyone should seek professional massage from time to time. Feel stressed, aches and pains, stiffness or dryness, fatigue then a professional Ayurvedic massage with specific herbal oils is beneficial for your health and well-being.

A variety of therapies are available at reasonable prices.

Special Packages available for Pre-Wedding Massages and Post Partum Massages.

Peter Hess Sound Massage

Peter Hess Sound Massage, without removal of your clothing.
The practice employs specifically tuned singing bowls to promote health and well-being.
Discover expanded awareness, reduction of tension, calming of the mind, stillness and nourishing rest.
Sound Meditations with singing bowls and gong are also available for groups.

Radiant Lotus Womens Qigong

Qigong is an an ancient Chinese Health Care System, that integrates physical postures, breathing techniques and focussed attention.

Qi means the Life Force or Vital Energy that flows through all things in the universe. Gong means accomplishment or skill cultivated through steady practise. Together Qigong means cultivating energy, it is a system practised for health maintenance, healing and increased vitality.

Radiant Lotus Womens Qigong are exercises designed specifically for women and the changing hormonal status throughout life. The landmark stages are beginning menstruation and the ongoing monthly cycle, pregnancy, menopause (second spring) and the senior wisdom years.
These changes can often be stressful throughout life depending on each woman. By fine tuning our sensitivity and intuition to ourselves, Radiant Lotus Qigong can help us move through transitions and unstoppable change with flexibility, adaptability and strength.


CLINIC HOURS:
Monday to Saturday 8 am - 5pm.
Accommodation provided for short term retreats.
Prices on requests.

Education and Training

Since 1996 I have been a lecturer for Nature Care College and Ayurveda Elements for Ayurvedic Massage and Ayurvedic Nutrition. Introduction to Ayurveda workshops for Health Students, Carers, Employees and the General Public.
In 2005 self published Ayurvedic Massage, Introductory Course Workbook for Massage Students.

Available hours for service are flexible but by appointment only.
No health rebates available but fees are reasonable.
Full Professional Indemnity Insurance.
Gift Vouchers are available.

Jennifer Thomas RGN, B.A.

Registered General Nurse
Ayurvedic Lifestyle Counsellor, Massage Therapist & Teacher
Peter Hess Sound Massage Practitioner
Radiant Lotus Womens Qigong Teacher
Certificate IV Assessor & Trainer
40 years in Community Health

Ongoing Professional Study and Accreditation

AHPRA Nurses Association
Ayurveda, Australia and India
Peter Hess Institute, Australia & Germany
RLWQ Radiant Lotus Womens Qigong
ABC Herbalism with Susun Weed,
Wise Woman Tradition,
Wise Woman University, USA BA Degree
Community Social Services
Ayurveda Lifestyle Counsellor
Educator & Massage Therapist
Indian Head & Shoulder Massage Therapist
Malay Navel Candling & Abdomen Detox Massage Therapist
Evidence Based for Clinical Aromatherapy Certificate
Radiant Lotus Women's Qigong Practitioner & Teacher
Peter Hess Sound Massage Therapist
Yoga Teacher Level One
Professional Associations

AHPRA Nursing & Midwifery Board of Australia - Complementary Health Nurse Practitioner
INA International Nurses Association
Peter Hess Institute, Germany
RLWQ Radiant Lotus Womens Qigong
Wise Woman Tradition/ University, USA
IICT Membership

Links

www.maranta.com.au/peter-hess-academy-australia
www.susunweed.com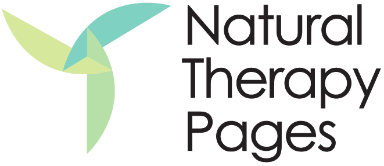 Great Goona Jennifer Thomas