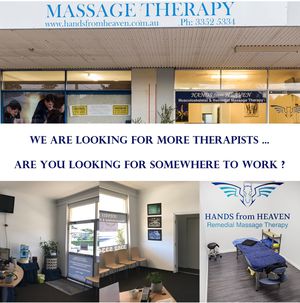 Member since 2009
Hands from Heaven - Remedial Massage Therapy
429 Stafford rd
Stafford QLD 4053
Oncology
Oncology massage
Pregnancy support
...
Vacancy for a Remedial Massage Therapist
Start ASAP
Hands from Heaven - Remedial Massage Therapy Job Vacancy
---
HANDS from HEAVEN – Remedial Massage Clinic is a community centred clinic that was established in January 2007, and we have successfully cemented ourselves firmly in the local community over the last 14 years. We maintain a strong online presence across our website, Online Massage Directories, and Social Media – which sustains our growing client base and attracts an average of 7 new clients every week.
I engage contractors but choose to operate with a solid commitment to working together as an attentive team of Health Care Professionals to provide quality therapeutic support for the broader community. Business continues to grow consistently, and it can sometimes be a struggle to maintain the broad spectrum of availability that we have become known for … and so I am looking to support our growth, help balance the client load, and up-scale my Therapy Team to better match appointment demand.
Who am I looking for?
Primarily - 2 (or more) responsible & reliable Remedial Massage Therapists to join my well-established suburban clinic in Stafford, Brisbane. We are also working towards being recognised as a Multi-Modality Clinic that is more able to provide Wholistic Care across our Therapy Team, so the scope is open to other therapies as well.
Personal qualities and work ethic are more important than experience - however, a Diploma of Remedial Massage (or higher) & the ability to be included on the clinic HICAPS Terminal for Health Fund Rebates is essential.
Other skill sets (such as experience with or interest in MDN, MLD, Pregnancy Massage, etc) will give an advantage, but it is more important to me to find someone who shares the core values of my clinic and demonstrates a strong, professional work ethic.
What times are available?
Clinic is open 7 Days every week, with availability for an immediate start (depending on your Health Fund Provider Status). Engagement in this clinic is on a Contract for Service basis - Hours can be flexible enough to suit your circumstances, but the ability to be available for some weekend and evening hours is very advantageous … not surprisingly, weekends and evenings tend to be more popular with our client base.
Applicants must have:
Appropriate nationally recognised qualification in your modality (eg: Dip Rem Massage, Bch Acupuncture, Oncology Massage Qualification, etc).
Current Professional Insurances.
Membership to a recognised Professional Association (eg: AAMT/MMA, ANTA, ATMS, etc).
Eligibility to be included on the clinic HICAPS Terminal for electronic Health Fund Rebate claims; and
A current ABN (for invoicing purposes).
Desirable attributes include:
A motivated and enthusiastic attitude.
A flexible and reliable work-ethic.
Team player attitude – when we support each other, everyone benefits.
Working with children and vulnerable people's (Blue)
Particular interest is extended to applicants with:
Quals and/or experience in TCM, MDN, MLD and/or Oncology Massage.
Possession of an Acupuncture Qualification.
All enquiries/applications should be directed to Tony via email on tony@handsfromheaven.com.au
---
All enquiries/applications should be directed to Tony via email on tony@handsfromheaven.com.au
---
See Also...
Hands from Heaven - Remedial Massage Therapy
Musculoskeletal & Remedial Massage Therapy (Trigger Point release, Sports Massage, Postural Balancing, General Well-being maintenance) ... now also available - TCM Acupuncture.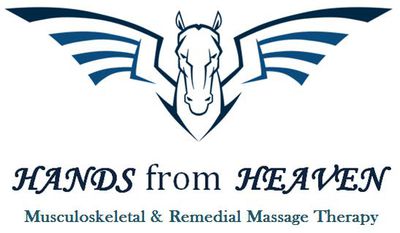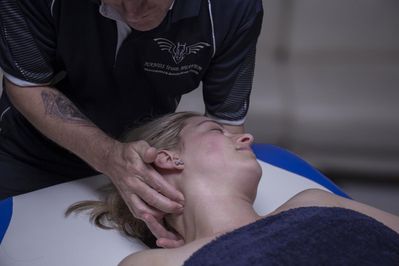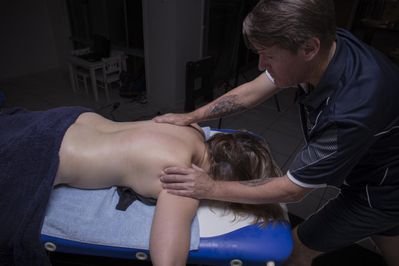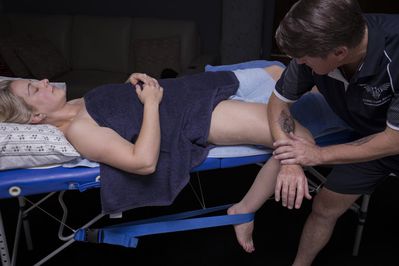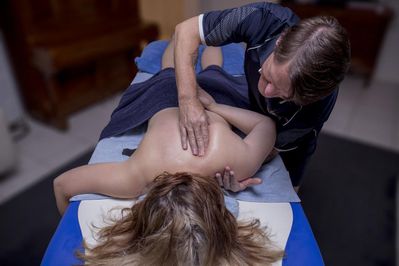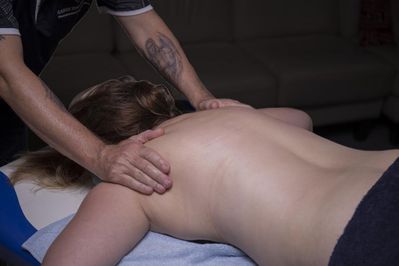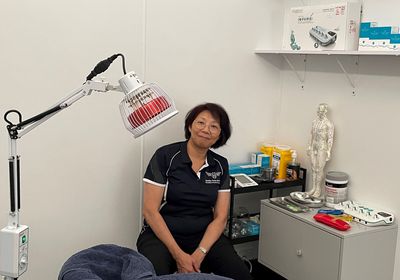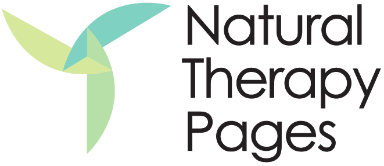 Hands from Heaven - Remedial Massage Therapy