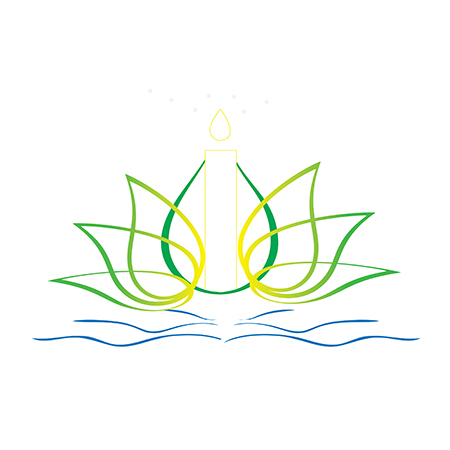 Hands of Essence Massage Therapy
Want to find out my availability, pricing or opening hours? Click on Send Me Details Now to get started.
Send Me Details Now
Clicking on the Send Me Details Now button opens an enquiry form where you can message Hands of Essence Massage Therapy directly
The Hands Of Essence Massage is one of the few Mobile Massage Services in Redland City offering Therapeutic Massage in house. Treating Women's health, The Elderly and Clients who seek therapeutic relaxation massage.
Hands of Essence Massage Therapy
Servicing area
Mobile Massage is offered to all of Redland City
---
Focus areas
Massage therapy
Therapeutic massage
Exfoliating back scrub massage
Relaxation
Essential oils
Transdermal magnesium massage
---
---
Gift Certificates Available

BLUE Cardholder. Mobile Massage Offered
Welcome to The Hands of Essence Massage Therapy
Introductory Offer $15 Discount for ALL New Clients.
Business Hours
Week days and every second saturday 10-2pm By APPOINMENT
MON-FRIDAY 10AM -4PM BY APPOINTMENT
Advanced Bookings necessary
---
Treatments Offered
HOT STONE MASSAGE TREATMENT$85- 60 minutes or 90 minutes - $120
Benefits
Deep Relaxation
Promotes Sleep
Helps relieve Pain
Circulation
Mental Discomfort
ESSENTIAL OILS With MASSAGE $70 - 60 minutes
Are a highly concentrated plant-based therapeutic and medicinal healing treatment derived from flowers, bark, resins and peels.
Benefits
Boost Immunity
Support Digestion
Boost Energy Levels
Improve Brain Function
SWEDISH MASSAGE $70 - 60 minutes or $100 - 90 minutes
Benefits
Promotes muscle Relaxation
Increases Blood Circulation
Elevates Mood increasing Seratonin and Dopamine
LOMI LOMI MASSAGE $80 - 60 minutes or $120- 90 minutes
Is an integrative massage practice that began in Hawaiian Massage practices. Based on the Huns philosophy where Healers connected with the universal energy.
Benefits
Circulation
Peace and Harmony
Improve Energy Flow
Anxiety
Depression
Alleviate Pain Intensity.
ANCIENT & MAGNETIC SUCTION CUPPING $70 - 60 minutes
Dates back to tribespeople who then, used animal horns to suck the poison out of wounds.
Benefits
Stimulates Blood Circulation and oxygenation in areas of stagnation.
Helps scar tissue flexibility
Pain Relief
Reference: Cupping Therapy: An Overview from a Modern Medicine Perspective - Science Direct
TRANSDERMAL MAGNESIUM TREATMENT WITH MASSAGE $75 - 60 minutes or $105 - 90 minutes
Is responsible for over 350 bio-chemical functions and enzyme systems of the body which is absorbed into the bloodstream via the skin.
Benefits
Nerve Function
Muscle Control
Blood Pressure
Stress
EXFOLIATION BACK /FOOT SCRUB AND MASSAGE $75 - 60 Minutes or $105 - 90 minutes
Benefits
Promotes new skin growth
Leave skin feeling smooth and fresh
Promotes Circulation
Stress
WARM SECEME SEED OIL SCALP MASSAGE $75 - 60 minutes or $45 -30 minutes
Is a Medicinal Oil with many nutrients,(fatty acids) some of which have been connected with improving hair growth and must be applied to a clean scalp.
Benefits
May Prevent and treat Dry Flaking Scalp
Painful Scalp- Inflammation- Irritation
Mental Stress
May improve areas of thinning hair
MOBILE MASSAGE TREATMENTS
1hour 15 minutes - $100
1 hour 30 minutes - $120
MOBILE HOT STONE TREATMENT & MASSAGE
1 Hour 15 minutes $120
1 hour 30 minutes - $150
CONTRAINDICATIONS
After any Medical Procedures, it is best to wait at least 6 weeks before seeking a massage treatment in order not to disturb the procedure and allow the area to heal. Which also includes surgery, vaccinations, undergoing cancer treatments and new tattoos. Please always check with your Physician if you are on any medications or have any other health concerns and are seeking a massage.
If You have had any Fever symptoms or Coughing in the last 48 hours
Have Travelled Overseas in the last 14 days
Have been in contact with any Confirmed COVID- 19 cases Please stay at home and contact your Doctor.
The Benefits of Massage and Breathwork are Important parts of health and wellbeing.
Thank you for the opportunity.
Testimonial
I booked an appointment with Gina from the Hands of Essence Massage after an accident that gave me terrible whiplash in my neck. My back, neck, shoulder, and whole body was aching, so much I could not sleep. I also had bruises on my shoulder elbow and thigh. I had to take time off work as I could not even lift my head from my pillow.
Gina used a combination style treatment with trigger point massage, Hot Rocks and essential oils which were extremely soothing and calming. She treated my head, neck and whole body and I felt relieved after the treatment as my pain had subsided and I was able to relax! The Massage was professional and I have never had such a thorough massage treatment in my life! My recovery was better every day and I was able to go back to work in a few days. Gina showed Me how to stretch which helped me also. I am recommending Gina to everyone I know. I felt my muscles were relaxed and I felt immediate results of pain relief and I could sleep without painkillers and wake up in pain after my healing massage treatment. Yours Faithfully - Marzena Kaniowski
Advanced Bookings necessary.
Please email for enquiries.
Qualifications
Diploma of Remedial Massage
---