Member since 2005
Hawkesbury Herbs & Healing
Shop 2
209-211 Windsor st
Richmond NSW 2753
Servicing area: Richmond, New South Wales
We offer various Diagnostic Services and lots of information to help you become more informed about your health and enable you to make responsible decisions
Hawkesbury Herbs & Healing - Naturopathy
---
Why Is Good Health Important?
Good health is a state of wellness in mind, body and spirit. Good health means you have vitality and passion for the things you do. It means you are not concerned by any area of your body, which might be giving you discomfort, pain or distress.
It means your mood is uplifted, and you approach your daily activities with optimism. It means you have the energy to accomplish all that you desire.
Why Come & See Us?
Health is not just about managing illness. It is also about helping your body to heal and regain its balance and harmony. With our resources and experience we can provide an effective course of treatment and advice to set you on the road to better health.
It may be that your regular medical and blood tests show that there is nothing wrong, yet you know you are not feeling right. Perhaps you realise that some health issues have crept up on you over the last few years, and you're not feeling 'up to scratch' any more.
Perhaps you are looking for someone who can listen and have a better understanding of how you're feeling. No matter what your health issue or concern is, we here at Hawksbury Herbs & Healing are the ones to call.
Conditions That Can Be Treated
These are some of the general health conditions we treat:
Frequent infections and sinus problems
Fatigue, lethargy and lack of motivation
Headaches and foggy brain
Iron deficiency and other nutritional deficiencies
Poor hair, skin and nail conditions
Fluid retention and lymphatic congestion
Bladder and urinary problems
Skin rashes, sores, eczema and itchiness
Acne and acne rosacea
Ulcers and varicose eczema
Insomnia and sleeping problems
Arthritis, cramps and other muscular-skeletal problems
Support for healing broken bones
Pre and post-surgery support
All chronic and auto-immune conditions
Support for cancer sufferers
Digestive Disorders
Are you fed up with the state of your digestive system? Is your bowel behaving badly? Is your cholesterol spiralling out of control?
If you suffer from any of the following conditions, contact us for solutions:
Reflux and heartburn
Stomach or duodenal ulcers
Excessive burping, feeling of fullness or bloating
Wind and flatulence
Nausea, vomiting gastritis
High cholesterol
Liver & gall bladder pain or dysfunction
rritable bowel
Inflammatory bowel, eg. crohns
Celiac disease
Diarrhoea or constipation
Herbal and nutritional remedies, along with dietary changes, are the most effective way of dealing with gut dysfunction. We specialise in making your gut work better for you.
Stress, Anxiety & Panic Symptoms
All of these states are very debilitating, and affect our sense of being in control and grounded. Short-term stress symptoms may range from episodes of dizziness and trembling to headaches, palpitations, tight chest and insomnia. Long-term stress symptoms can relate to allergies, skin problems, muscle tension & weakness, digestive disorders and auto-immune diseases.
Nutritional and herbal treatments can help restore our sense of well-being, and reduce the physical impact of stress on the body.
For more information about the best services for your needs or to organise an appointment - just give us a call!
---
Qualification details
Bachelor of Arts (Macquarie University)
Diploma of Medical Herbalism (Southern Cross Herbal School)
Diploma of Ayurvedic Herbology
Diploma of Iridology
Diploma of Traditional Chinese Massage (Acupressure)
Diploma of Homoeopathy
Diploma of Clinical Nutrition
---
See Also...
About Us
Our aim is to help our clients have more knowledge and wisdom about their bodies and their health
---
Service categories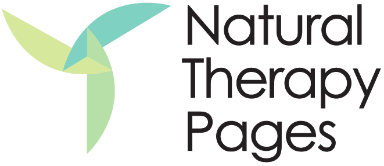 Hawkesbury Herbs & Healing