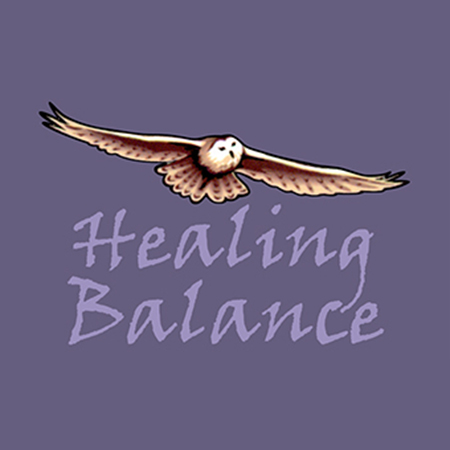 Healing Balance
Clicking on the Send Me Details Now button opens an enquiry form where you can message Healing Balance directly
Send Me Details Now
Do you have neck pain, shoulder pain, back pain, other discomfort? Maybe you have headaches, sinus or jaw problems? Maybe you are just stressed. I have professional qualifications in a number of modalities to assist you to overcome these types of concerns. Why put it off? Give me call and make an appointment for some time just for you. 
Healing Balance - About Michele / Massage , Bowen Therapy, Reiki
Servicing area
Hampton Park, Narre Warren South, Lynbrook, Cranbourne North, Dandenong, Endeavour Hills, Melbourne
---
Focus areas
Love
Distant healing
Lymphatic system
Relaxation
Pressure points
Head massage
---
I have my Covid safe plan in place. Be advised you are required to check in with a QR code, hand sanitiser must be used and masks worn.

Morning and afternoon appointments are available Tues, Wed, Thurs and Fri.
Morning appointments are available on Saturdays.

Remember gift vouchers are also available.
---
I trained as a division 2 Nurse and was involved in the medical field for over 20 years. Since that time, I have developed a strong interest in natural therapies as a means to help people in a less invasive way. I have completed professional development in many different modalities.

I very much enjoy continuing to explore and study natural therapies. My treatments are aimed to assist with stress, tension, discomfort and imbalance within the body. I have a strong commitment to facilitate healing for every client.

I feel natural therapies are important in assisting and working with more traditional medicine for greater wellbeing.

Michele Michaud

What to expect from a session

I tailor each treatment session to each person. You can have a session that is purely for indulgence and relaxation or to address particular issues like stress, headache, neck and joint pain etc. There are so many conditions that respond in a very positive way. I try to help with long term improvement by discussing posture, stretching and more effective ways of moving.


---
Massage Therapy

Therapeutic & Relaxation Massage

Massage has long been an accepted treatment for stress and discomfort.

You can have relaxation massage which is gentle and great for overall well-being. Therapeutic massage which is more specific in treating knots, tightness and stiffness in muscles and joints, by use of trigger point, acupressure, deeper massage and stretching.

I always aim to relieve discomfort and not create it!

When you receive massage, pain, stress and tension ebb away as muscles relax and blood and lymphatic flow improve. Your body is able to clear toxins and function in a healthier way. You will feel energised.


Indian Head Massage

A stimulating seated massage of shoulders, neck, face and scalp. Wonderful for relaxation, stimulates lymph drainage, stretches and restores movement in the joints of the neck and shoulders. An indulgent massage that also promotes health and vitality for your hair and skin.
---
Bowen Therapy
Bowen Therapy is a dynamic body therapy that addresses discomfort and imbalance anywhere in the body by using a skin rolling technique in the region of particular muscles, ligaments and tendons that are closely related to acupressure points, trigger points and the meridian systems.
The muscles relax, reducing pain and increasing range of movement. Muscles, glands, organs and the lymphatic system are all stimulated to gently encourage the body to clear toxins, re-set and heal itself. As part of my Bowen training I have also been taught a very gentle and dynamic lymphatic drainage technique.
This therapy is based on the work of a well known Geelong resident, Tom Bowen. Bowen can be used almost anytime, on fresh or old injuries and on any age group, from babies, kids and adults.
This work can easily be done through light clothing.
Appointments are available Tuesday to Friday and Saturday mornings.
---
Reiki
Reiki is described as "Universal energy". This is the energy that sustains all things, people, animals and plants. This energy is found in everything and as a healing system we draw upon this energy. It is limitless and ever abundant. We do not draw upon our own energy of that of another person, animal, plant or object.
The formal hands-on healing system of Reiki, originally called the Usui system of natural healing by it's modern founder Dr. Mikao Usui in the 1900's uses specific hand positions, symbols, philosophies and techniques and is said to have many benefits and "safeguards" built into it.
Reiki brings balance. It works on the physical, mental, spiritual and emotional levels. It energises and heals the body and balances the body's energy.Studies show it can reduce blood pressure and stress.
It is very nurturing and relaxing and can easily be done through clothing.
Reiki 1 classes are over two days or 4 to 5 short sessions. You will receive a comprehensive training in Reiki and it's principles and how to work with this lovely energy.There are 4 attunements in Reiki 1. On completion you will be able to work on yourself, family and friends.
Reiki 2 classes are approximately is again over 2 days or 4 to 5 short sessions. You are taught the 3 Reiki symbols, their meanings and how to incorporate them into treatments on those present, absent or yourself. There are 3 attunements in Reiki 2. On completion you will be qualified to treat others as a practitioner.
Comprehensive workbooks with all class information are provided at each level. Certificates are given upon completion of each level.
---
Pricing
$75 for an hr
$45 for half hr
$60 for a 45 min appt
Qualifications
Reiki Master
Diploma In Smart Bowen Therapy
Certificate In ISBT Bowen Therapy
Smart Bowentherapy Lymphatic Drainage
Certificate IV In Massage Therapy (Chisholm)
Certificate In Therapeutic Massage
Certificate In Relaxation Massage
Certificate In Shoden Level Japanese Reiki
Certificate In Shiatsu Massage
Certificate In Indian Head Massage
Certificate In Sports Massage
Professional Membership
Australian Reiki Connection (ARC)
---