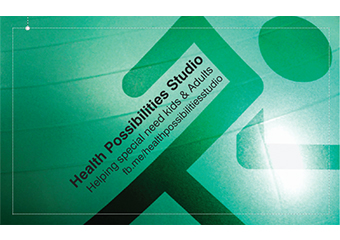 Health Possibilities Studio
Clicking on the Send Me Details Now button opens an enquiry form where you can message Vanita Karandikar directly
Send Me Details Now
Vanita went to the United States in March 2016 to study this method under Anat Baniel herself. As a practitioner of yoga and meditation for over 15 years now, she enjoys sharing this knowledge, and continues to do so as an Anat Baniel Method practitioner.
Health Possibilities Studio
Focus areas
Adults
Emotions
Love
Natural medicine
eDISC
Rehabilitation
---
---
About Vanita Karandikar
Vanita was introduced to holistic medicine such as Ayurveda and spiritual practices, including yoga from a very young age through her family. It wasn't until much later however, that she truly found her calling as a Natural Therapies practitioner.
Interestingly, Vanita was working as an IT Project Manager for a multinational corporate when she rediscovered her love for natural therapies. She has completed a Diploma of Aromatherapy, Reflexology and Remedial Massage at the Australian College of Natural Medicine.
Shortly after she left the corporate world to pursue her passions, she was introduced to the Art of Living Foundation, a not-for-profit organisation founded by spiritual leader Sri Sri Ravi Shankar, that teaches programs in breathing techniques, meditation and yoga. As a qualified teacher of the training courses offered by the Foundation for over 8 years now, Vanita has taught and inspired hundreds of people, to lead more peaceful, happy and healthy lives!
With a passion for learning and self-discovery, Vanita stumbled across the Anat Baniel Method. This neuro-movement method, that uses gentle movements to stimulate the development of new neural patterns, is used largely to assist children with special needs, learning difficulties, adults with chronic pain, those recovering from loss of function due to injury, or those who just want to experience a higher quality of life!
About Anat Baniel Method of NeuroMovements
ABM is a cutting-edge, science-based approach that transforms the lives of children and adults, helping them move beyond pain and limitation.
This unique method evolved from Anat's background, the work of Dr. Moshé Feldenkrais and the thousands of people Anat has helped. Anat has been working with adults & special need kids for last 30 years. Through innovative movement exercises and the Nine Essentials, help create new neural patterns that increase strength, flexibility, and vitality.
This is a very gentle method. Focus is shifted from muscles to brain. It is the brain that organizes and controls all of our movements, thoughts, and emotions. It is the brain that tells our muscles what to do. For the brain to figure out the best, most harmonious way to perform any movement, it needs lots and lots of new information. NeuroMovement is the method to give that information to brain.
For more information: www.anatbanielmethod.com
Two Main Modalities of ABM
FS - Functional Synthesis lesson
It is a one on one movement lesson for all ages
TML – Transformational Movement Lesson
These are verbally guided movement lessons that can be done individually or in groups
Who will benefit
People sitting at desk for more hours


People suffering from chronic pain, increased aches & pains or recovering from injury


People in rehabilitation


People who want to experience higher quality of life and mobility


Children with special need – CP, Autism, Global developmental delay etc.


Children with learning difficulty
Key Offerings
Intensive program for special need kids


Free information sessions


Program for Busy Life


Group Transformational Movement Lessons


Vibrant life Program


Individual lessons - FS


---
Phone: 0401149124
---