Member since 2014
Lynette Gardiner Inuitive Counsellor & Spiritual Medium
647A Nepean Highway
Frankston South VIC 3199
Servicing area: Mornington Peninsula & South Eastern Suburbs VIC
Energy
Wellbeing
Readings
...
Want to find out my availability, pricing or opening hours? Click on Send Me Details Now to get started.
Clicking on the Send Me Details Now button opens an enquiry form where you can message the practitioner directly.
Lynette Gardiner
Heart Wisdom
Intuitive Counselling
Personal/Career Coaching
Medium/Intuitive Guidance Sessions
Intuition is the language of our soul. We are all born with a profound sense of inner knowing. It's one of the greatest gifts we possess; it keeps us connected to our Higher Self, the Universe, and Divine Spirit.
John Holland
So why do we ignore it?
Lynette Gardiner Intuitive Counselling, Spiritual & Self Development & Medium/Intuitive Readings
---
Intuitive Counselling In-Person or Online
Lynette's Intuitive Counselling is based on her clairsentience and claircognisance ability weaved into her knowledge of Counseling and Art Therapy. Lynette believes we are forever growing, changing, and enhancing our lives. In this session, she intuitively delves into who and what is influencing you at this present time.
We have been conditioned to seek answers, solutions, and meaning outside ourselves. Yet all the while our answers and/or solutions are hidden deep within. We just haven't been encouraged to explore our intuitive selves. Everybody has at some time in their lives experienced some sense of intuitiveness; of knowing something would happen before it happened, or that 'gut feeling' that something just doesn't feel right. That is your Inherent Intuitive Self speaking to you. It's an integral part of you. You just haven't used it as often as your other senses and so it appears foreign and you ignore it, or simply do not hear it speaking.

Intuitively Cultivating a New Path
Lynette guides you in learning about and trusting, your own intuition and utilising this guidance in your everyday life. Each of us has a strong six sense but in each of us, this manifests differently. Lynette's is Clairsentience or Empathic which means 'clear feeling' and Claircognise 'inner sense of knowing. Lynette can feel the energy of others and connect with Spirit. Tuning in to the feelings and emotions of others opens up a pathway between Spirit, her Self, and her client. Lynette applies the resultant understanding and insights to her clients' concerns or issues and identifies people that are influencing her clients' lives. This gives the client clarity about, and confirmation of, what they already intuitively know about the situation but were unable to bring into awareness.

The Process

In a session of Intuitive Counselling, we start by unfolding the story as you would in a regular counselling session. As you unfold your story she intuitively connects with your Intuitive self (or Higher Self). Then it's much like a navigating system. She searches for the places within you that have become hidden from you or obscured through fear, habit, or lack of awareness.


Session: $180 Approximately 1hr
For Session, Packages see the website for details
---
Spiritual & Self Development Mentoring - Cultivating A New Way of Life
Spiritual & Self Development Mentoring focuses on cultivating a wholehearted life, as sometimes we place greater emphasis on one area of our lives to the detriment of other parts of our life. This imbalance tips us off centre and it is often a real struggle to re-establish balance. Intuitive Mentoring works to cultivate a new way of living wholeheartedly, by learning to trust and have faith in your intuition. Exploring and cultivating your intuition opens up many possibilities for new ways of being. Clarity forms to pave the way to action so that you move forward into an authentic way of life.
New Beginnings
Lynette will guide you through this process and show you how to develop a natural trust and faith in utilising your intuition to implement changes within your life. Intuitively knowing and understanding the importance of letting go will allow you to identify the people and/or emotional blocks that are holding you back.
Change is never easy, however, once we trust and have faith in our intuitive self we begin to understand the need for certainty in our life is really an illusion of what we already know, but don't trust.
Important parts of change and personal growths are positive thoughts and intentions, trust, and self-awareness, which when put into practice your life will begin to flow. Having a positive ritual along with affirmations is a necessary part of living a wholehearted life.
Mentoring Session $225.00 - 1 hr.
OR
4 X 1 HOUR Sessions Investment: $880 (payment options available)
Journal Provided
---
Medium/Intuitive Guidance Readings
Lynette is a Spiritual Medium with the natural ability of clairsentience (translate to 'clear feeling'); this allows her to feel the present, past, and the future of people's energy physically and emotionally. Lynette's other ability is being claircognisant, (translate to 'clear knowing'), which is receiving the knowledge of others as a natural flow of information from a higher source.
Lynette connects with her guides and loved ones; she is a conduit between our world and the spirit world. Spirit will give guidance that they feel will benefit you in your relationships with others and your general life.
During a reading, a loved one that has passed over may present, and Lynette will connect and pass on any message they wish to convey. This is a very healing and heartfelt experience for the client.
These readings provide insight into the world around you and confirmation if you are on the true path. There are many different ways in which she conducts her readings, and this will depend on her client and what they need to know on the day.
The readings are conducted in a safe and nurtured environment and are given with the intent of offering some clarity and comfort to the client. All readings are guidance readings and always remember that you have the power to chart your own journey in life.
45 mins: $135- 1 hour $180
30 mins: $$90
In Person or
Online via Zoom or Skype
---
For more information about the best services for your needs or to organise an appointment - just give us a call or click on the 'Make An Enquiry' button below
---
Qualification details
Diploma of Counselling Advance Diploma in Therapeutic Arts in Counselling
---
Service categories
This practitioner provides online consults
Life a Wholehearted Life!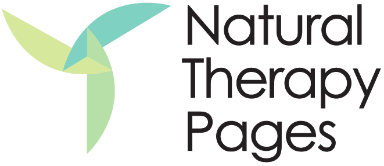 Lynette Gardiner Inuitive Counsellor & Spiritual Medium