Heidi Cummins
Level 5
187 Macquarie st
Sydney NSW 2000
Servicing area: Sydney CBD & Australia wide via Telehealth consult
Growth
Art
Natural medicine
...
Want to find out my availability, pricing or opening hours? Click on Send Me Details Now to get started.
Heidi specialises in digestive issues, stress and anxiety disorders and hormonal imbalances.
Heidi Cummins - Naturopathy CBD
---
Why Come and See Heidi For Your Next Naturopathy Consultation?
Heidi strongly believes in using the latest scientific testing to ascertain the root cause of the condition. For example Food Intolerance Testing or Hydrogen Breath Tests may be required to discover the reason for digestive complaints. Hormone Testing or Neurotransmitter Profiles may be useful in helping a patient with anxiety or mood disorders.
Once the initial cause is identified, we can embark on a treatment plan that involves long-term as well as short-term solutions.
---
Want to know more? Just give Heidi a call or click the Make an Enquiry button
---
Naturopathy Services On Offer:
Food Intolerance Testing
Cortisol Stress Testing
Hormone Testing
Sugar Malabsorption Testing
Neurotransmitters
CDSA stool tests
Conditions That We Can Treat
The most common health conditions that Heidi treats includes:
Pre-conception and conception care, pregnancy support, childbirth and breastfeeding issues
Childhood disorders including asthma, eczema, poor immunity, fussy eaters, anxiety, sleep disorders and behavioural problems
Food Allergies & Intolerances
Stress and anxiety disorders, insomnia, headaches, migraines and chronic fatigue
Digestive difficulties including IBS, heartburn, reflux, bloating, constipation, leaky-gut and malabsorption of nutrients
Hormonal imbalances, PMS, mood disorders, Endometriosis and Poly Cystic Ovarian Syndrome (PCOS)
Poor immune function including recurring infections, hayfever, sinusitis, lung infections and auto-immune conditions
What To Expect During Your Treatment?
A crucial element of your treatment will be the use of state of the art testing, a feature that not only contributes greatly to successful diagnosis but also provides the ability to track your progress with results you can see.
Tests available include :
ABO Blood Typing
Acid or Alkaline
Candida Tests
Complete Digestive Stool Analysis
Fructose, Lactose and SIBO Breath Tests
Get a Food Sensitivity Test in Sydney
Hormone and Cortisol Testing
Kryptopyrroles Test
Liver Detoxification Profile Test
Mineral Test (Zinc Taste Test)
Urinary Indicans Test
Heidi will then use the information gained from these tests to provide you with an extensive treatment program to get you feeling well again.
---
Discover the benefits that a professional Naturopathy Treatment can bring to your health and just give Heidi a call today. You can also save some time by clicking the 'Make an Enquiry' button.
---
Qualification details
Bachelor of Health Science
Member A.N.T.A M3779I01
---
Service categories
This practitioner provides online consults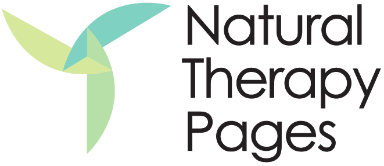 Heidi Cummins