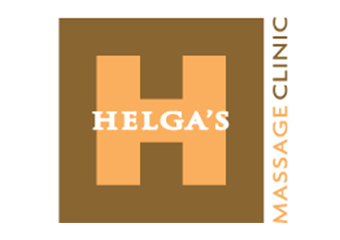 Clicking on the Send Me Details Now button opens an enquiry form where you can message Jem Pickford directly
Send Me Details Now
Helgas Massage Clinic strives to empower clients by listening and providing quality care. A commitment to your overall well-being ensures a satisfying experience every time you visit. With a unique approach to healing, Jem continues to enhance his extensive skillset. Book your treatment online today!
Acupressure & Myofascial Release Therapist
Servicing area
Pymble, New South Wales
---
Focus areas
Candida
Therapeutic massage
Pain management
Private health
Joy
Nurturing
---
---
Helga's Massage Clinic's head therapist and owner, Jem, specialises in pain management.
Over the 9 years, he has been practising clinical therapy and has used integrated techniques to form a unique remedial treatment that has helped many of his clients.
Additionally, Angela, a professional assistant therapist, contributes to the success of Jem's thriving practice with her technical skills and wealth of experience.
Both Jem and Angela are fully qualified and accredited by all major private health funds.
You can choose among specific treatments, depending on the availability of therapists who specialise.
Services Offered
Remedial Massage
A remedial massage is a set of techniques that target soft tissues that may feel injured, tight, restricted, or painful.
Remedial massage can make your recovery routine more effective by increasing flexibility and relieving pain.
Deep Tissue Massage
Deep-tissue massage is intended to realign the deeper layers of muscles and connective tissue.
With slow, deep strokes and finger pressure on the tense areas, it aims to release chronic patterns of tension in the muscles, tendons, and fascia of the body.
Prenatal Massage
For expectant mothers, this massage is soothing, effective, and beneficial.
Massage during pregnancy can relieve stress and anxiety, any physical discomfort, and improve sleep.
Trigger Point Therapy
A trigger point is an area of muscle or connective tissue where there is pain.
The pain may radiate from the trigger point area, and be felt elsewhere on the body.
By holding and compressing static pressure, the therapist tries to find the source and reduce the hyperirritable point.
Myofascial Release
Fascia is a deep and superficial tissue that forms a matrix of connective tissues in three dimensions. The pain extends from head to toe throughout the body.
With the Myofascial Release technique, the fascia is engaged, with little to no oil being used to release connective tissues.
Acupressure
Acupressure uses pressure on specific points known as acupressure points to relieve pain in the body.
Energy and Breath Techniques
The practice of energetic deep breathing can aid in the breakdown of connective tissue throughout the entire body. Through a massage technique or stretching muscles, the therapist initiates or encourages the client to breathe.
Opening Hours
Monday: 9:00 am to 4:00 pm
Tuesday: 9:00 am to 4:00 pm
Wednesday: 12:00 pm to 8:00 pm
Thursday: 9:00 am to 5:00 pm
Friday: 9:00 am to 3:00 pm
Saturday: 9:30 am to 4:00 pm
Sunday: Closed
Book your appointment online.
Qualifications
Diploma In Anatomy & Physiology (ITEC, UK)
Diploma In Remedial Massage (Northern Institute of Massage, UK)
Stage 2 Certificate In Teaching Adult Learners (City & Guilds Cert, UK)
Holistic Medical Massage (Jing Advanced Massage Training, UK)
Holistic Massage Therapy ( Oxford School of Massage Uk)
Therapeutic Massage ( Oxford School of Massage Uk)
---