Find a Acupuncturist in your area

Member since 2017
Hong & Lan Natural Therapy Centre
Muscular pain
Paralysis
Herbalist
...
Want to find out my availability, pricing or opening hours? Click on Send Me Details Now to get started.
Clicking on the Send Me Details Now button opens an enquiry form where you can message Ying Shu Li-Cantwell directly.
Acupuncture and Traditional Chinese Medicine
Hong & Lan Natural Therapy Centre
---
About Us
"Our goal is to restore your health as quickly as possible and help you to create a better balance of your body in order to prevent illness"
Ying Shu Li-Cantwell graduated from Traditional Chinese Medicine University of Guang Zhou (China) at 1991. She gained a Diploma in Traditional Chinese Medicine and Diploma of Nursing. Since arriving in Australia in 1994, she has continued her studies, graduating with a Diploma of Counselling from the Australian Medical Registrar. In 2014, Ying was accepted into the University of Western Sydney (UWS) to study for a Masters of Health Science (Acupuncture).
Ying is a Full Member of the Australian Acupuncture & Chinese Medicine Association (AACMA) and currently serves on their board for the NSW committee.
Even as a child, Ying knew her purpose was to help people. Her father provided her with great inspiration. Her father, Hong was a prominent Lung surgeon in a leading Hospital. Hong was also interested in traditional medicines and later became an Herbalist to integrate Western and Traditional medicines. The Hong & Lan Natural Therapy Centre is dedicated to her late Father's Legacy.
With Years of experience and knowledge enables her to provide the best care for you, either your physical health or mental health.
Qualifications
Masters of Health Science (Acupuncture) – University of Western Sydney (UWS)
Diploma of Traditional Chinese Medicine (TCM) – TCM University of Guang Zhou, China
Diploma of Nursing – Bai Yan Public Health College – Guang Zhou, China
Certificate of Massage – Teaching Hospital – TCM University of Guang Zhou, China
Diploma of Counselling – Australian Medical Registrar (AMR) – Sydney
First Aid Certificate – St John's Ambulance
Clinical Training
2016 Clinical Placement (UWS) – Traditional Chinese Medicine (TCM) Hospital (BUCM) in Dongzhimen, Beijing, China
1991-1992 Internship – TCM Hospital of Guangdong, supervised by Acupuncture Professor Liu Bin Qun (Author: Zi Wu Liu Zhu Acupuncture Methods)
1994 Internship – Teaching Hospital of TCM University, supervised by Neurological Disorder Professor Fan Shao Jin
1994 Internship – Teaching Hospital of TCM University, supervised by Musculoskeletal Professor Wang Chao Rong
Volunteer Work
St. Vincent de Paul – Compeer Program – Assisting people with Mental Health issues
The Glen – Alcohol and other Drug Rehabilitation Centre – providing Acupuncture treatment to assist in rehabilitation (www.theglencentre.org.au)
Professional Memberships & Registrations
AHPRA Australian Health Practitioner Agency CMR0001729436- Registered Chinese Medicine Practitioner & Acupuncturist
AACMA Member Number: 1208
Registered Private Health Fund Provider for all health funds
---
Our Services
Ying Shu Li-Cantwell provides Acupuncture, Chinese herbal medicine consultation and massage therapy.
Common conditions that can be successfully treated include:


Arthritic pain


Back pain


Carpal tunnel syndrome


Frozen shoulder


Hip, knee and ankle pain


Muscular pain, strain, and spasm


Neck pain


Nerve pain


Repetitive strain injury (RSI)


Shoulder pain


Sciatica


Sporting injuries


Tendonitis


Tennis elbow


Acupuncture treatment can also assist with:


Digestive issues


Immune & respiratory conditions


Cardiovascular health


Neurological problems


Urogenital conditions


Other issues e.g. acne, hair loss, hearing problems, stress relief.


Chinese Herbal Medicine
Plants have been used as medicine for approximate 100,000 years. The first written record about Traditional Chinese Herbal Medicine (TCM) dates back to 1600 BC and by the second century AD it was a well organised and clear system of diagnosis and treatment. Chinese Herbal Medicine is the second most prescribed medicine and the most widely researched complimentary medicine in the world today.
Your benefit from Chinese Herbal Medicine
The diagnosis and treatment system of Chinese Herbal Medicine is unique. There are basic formulas for all kinds of disorders. However, each patient's formula is different. When you are receiving a TCM treatment, the practitioner would look at your tongue and check your pulse and then a formula would be prescribed based on the information collected. The dose of the herbs and the formulas could be different each week depending on your condition. Therefore, properly prescribed Chinese Herbal Medicine should be free of side effects because each formula is only for you and suitable for that period of time.
Conditions typically treated with Chinese Herbal Medicine includes:


Insomnia and fatigue


Loss of appetite and common digestive disorders


Constipation and diarrhoea


Irritable bowel syndrome


Common cold and influenza


Chronic headaches


Skin disorders


Fluid retention


Anxiety, depression and stress


Allergies


Rheumatoid and osteoarthritis


Premenstrual syndrome and painful menstruation


Excessive menstruation


Infertility


Impotence and prostate disorders


Disorders associated with menopause


Acupuncture
Acupuncture is part of traditional Chinese medicine, which originated in China over 5000 year ago. It is believed that each person has an energy (Qi) circulation. The pathways through which the energy (Qi) flows are call meridians. To maintain good health, the Qi has to circulate in a continuous and unobstructed manner. The function of the body will reduce when a blockage appears in the meridian thus sickness presents as a result. The goal of Acupuncture is to remove the blockage by stimulating the points that lay on the meridians; restore the health of the body by harmonising the Qi flowing in the meridians.
Modern Research and Acupuncture
As the integration between Chinese medicine and Western medicine has occurred in the last few decades, much research and clinical trials have been conducted. Research has found that Acupuncture can affect the human body in different aspects. Acupuncture can increase delta and theta wave activity on the electro-encephalogram, therefore reducing anxiety and insomnia. Acupuncture can influence the brain to release endorphins and dopamine in order to sooth the pain and can enhance the immune system to combat viral and bacterial infection and regulate hormones by acting on the nervous and endocrine systems. There are many more benefits that have been reported in scientific websites or magazines.
Your benefit from Acupuncture
Your major benefit from Acupuncture treatment is as follows:


Drug- free symptom relief


Body and mind balance


Disease prevention.


Acupuncture can effectively treat the cause as well as the symptoms from many ailments; it is your alternative solution. It offers immediate pain relief when treating various problems such as sport injury, back pain, headache, gastric pain, menstrual pain and cancer. There is a wide range of disorders that can be treated by Acupuncture such as:


Muscular skeletal disorder –back pain, tennis elbow, frozen shoulder, arthritis, sport injuries.


Neurological disorder- all form of paralysis, such as Bell's palsy, stroke.


Mental disorder- depression, anxiety, addiction from smoking or substance abuse.


Gynaecological symptoms – all types of menstrual and menopausal symptoms, infertility and morning sickness


Digestive system- such as gastritis, heartburn, constipation.


There are many more disorders including hay fever and bladder dysfunction that can be treated by Acupuncture effectively.
---
Service categories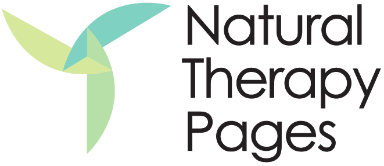 Hong & Lan Natural Therapy Centre