Holistic Health and Healing Centre
Muscle pain
Depression
Trauma
...
Want to find out my availability, pricing or opening hours? Click on Send Me Details Now to get started.
Clicking on the Send Me Details Now button opens an enquiry form where you can message Chris Galinovic directly.
Using the body's energy system to change your self-beliefs and achieve your goals; and to improve your inner harmony, health, happiness, and wellbeing.
Holistic Health and Healing Centre - Kinesiology and Kinesiology Classes
About Kinesiology
Kinesiology is a system of natural health care which combines muscle monitoring with the principles of Chinese medicine to assess energy and body function, applying a range of gentle, yet powerful healing techniques to improve health, wellbeing and vitality.
A fundamental premise of Kinesiology is that the body has innate healing energy and is at all times doing its best to care for itself, but that sometimes it needs to be helped into a better position to achieve this care.
Kinesiology recognises that there are flows of energy within the body that relate not only to the muscles but to every tissue and organ that go to make the body a living, feeling being. These energy flows can be evaluated by testing the function of the muscles, which in turn reflect the body's overall state of structural, chemical, or emotional balance.
In this way, Kinesiology taps into energies that the more conventional modalities overlook. Kinesiology looks beyond the symptoms. Kinesiology does not treat named diseases. Nor does it diagnose them. Kinesiology is concerned with imbalances in the body's energy. In this respect, Kinesiology has close links with the acupuncture concept of energy flow.
I work with a lot of clients who need a boost to their self-esteem, but they don't always realise at first that this is the issue that needs working on. A lot of the time they come in for things like fatigue or depression and know that their self-esteem isn't great, but are unsure as to how to improve it, and how it is linked to their initial issue.
Self-esteem can be defined as "A belief and confidence in your own ability and value" – Cambridge Dictionaries.
Generally our core self beliefs are learned from our family. This occurs through our interaction and growth and often both consciously and subconsciously. However as we mature and develop, some of these beliefs may no longer be in your best interest. Also as your own family unit starts to grow you become the teacher! So what core self beliefs no longer suit you? Can you identify the intrinsic self beliefs that hinder your success and self worth? The power is in the knowing. You can then change or alter them for your current situation and kinesiology can help you do this.
With this in mind, a person with low self-esteem will have difficulty following through with their goals. If you don't believe in your ability or value, you won't have the confidence to achieve much. Is this you?
Sometimes you get very close to achieving a goal and then react out of fear and ruin it for yourself, possibly through not believing that you deserve to feel good about yourself. This is referred to as 'self-sabotage'. The next unhelpful thought comes… 'See I knew I was no good at that' (we love being right), and so the negative belief continues.
The big problem here is that you will never believe in yourself if you don't take the opportunity to prove yourself wrong. Just like a child who needs some encouraging to try new things, adults too must continually be growing through fears (not hiding from them).
Do you have any of the following symptoms of low self-esteem?
depression / anxiety
low energy / drained by people
people pleasing
lack of confidence
feeling not good enough
unable to follow through with goals
self-conscious in social situations
unhappy in job, relationship, living situation etc
unhappy with appearance
substance abuse
feeling guilty
feeling regretful or judgemental of self
workaholic
attracting partners with a low self esteem
fearful of expressing deeper emotions
My question to you … what would you do today if you knew you couldn't fail? Go and do that! If you're not and you need some help, consider kinesiology and give me a call.
Working with a kinesiologist leads to:
improved health and more energy
improved focus in attaining goals
improved function at school, home and work
improved relationships
improved athletic abilities and coordination
faster recovery from accidents, injuries and illness when they do occur; able to defuse past traumas
an improved sense of inner harmony, health, happiness and wellbeing
"I am thoroughly grateful for the friendship, love and support I receive within each and every session I share with Chris. At times I have struggled with many personal, family, emotional, physical and spiritual challenges and Chris has provided comfort, strength and an environment where I feel I am able to honestly experience myself wholly; a place where I am able to let go, heal, understand, learn and equip myself with more tools so I am better able to face each day with positivity, joy and motivation to reach my life goals."
(Sara Polzin, Email, 17 August 2014)
"The Kinesiology techniques and other energy healing modalities used by Chris at Holistic Health and Healing Centre gave me relief from feeling stressed, muscle tension and psychosomatic pain. This allowed me to feel more relaxed, confident and enjoy life. I recommend the Touch for Health Course run by Chris, for anyone interested in learning effective natural healing techniques that can benefit their families."
(Michael Donaldson, 6 February 2014)
"My kinesiology sessions with Chris have been life changing. Anyone struggling with any emotional or health problem should definitely check her out. I also love the meditation classes and workshops. A great vibe and a wonderful asset for Rocky!"
(Sonia Donaldson, Facebook, 1 March 2014)
"Wow what a difference an afternoon with Chris makes. Thank you so very much. I have been tap happy since yesterday afternoon and my whole outlook has changed from one of severe negativity to clear thinking and an amazing positive outlook again."
(Tina Ratcliffe, Facebook, 8 April 2014)
"I have come to believe that all illness starts as a problem on the Energy Level, a problem that may exist for many years before it manifests itself in physical disease. It appears that a generalised reduction of body energy leads to energy imbalances in particular parts of the body.
If we become aware of these energy imbalances when they first occur, we have a long grace period in which to correct them.
John Diamond M.D. "Your Body Doesn't Lie" 1979
Touch for Health (Kinesiology) Classes
The vision for Touch for Health is to empower people to promote and maintain health in themselves and their families. Touch for Health has become both the foundation for professional Kinesiology as well as an easy to understand way for everyday people to help themselves and their families and friends.
What is Touch for Health?
Touch for Health® Kinesiology (TFH) is a system of natural health care which combines muscle monitoring with the principles of Chinese medicine to assess energy and body function, applying a range of gentle, yet powerful healing techniques to improve health, wellbeing and vitality.
Who can learn Touch for Health?
The answer is … Everyone ... Anyone ... You!
The skills and life experiences you have right now are all you need to attend Touch For Health workshops. Touch For Health does not require any pre-existing qualifications or experience as it is the foundation of Kinesiology. You have everything you need to learn Touch For Health right now. All ages, nationalities and religions are welcome as Touch For Health is designed with you in mind - empowering you to heal yourself and your family/friends.
What can Touch For Health do for me?
As an existing health professional, Touch For Health will assist you and enhance your existing health modality.
As a non-health professional member of the public, Touch For Health will teach you simple and easy to understand techniques to help yourself and your family.
As a human being, Touch For Health will teach you the techniques you need to truly make a difference in your life!
How do I learn Touch for Health?
The Touch for Health Synthesis is taught in four modules. Each module is taught over two days, usually a weekend. The courses are internationally recognized as the foundation training for Kinesiology. They provide hands-on experience of many fundamental concepts and techniques of vibrational healing and can be learned by lay people as well as other health care professionals interested in the medicine of the future. There is no requirement for you to complete the four modules, however, completing the four modules will provide you with more skills. TFH1 gives you many skills that can be utilised in your everyday life. Each TFH module after that builds on the skills learnt in the previous module/s.
Touch for Health 1 (TFH 1)
This workshop gives you a strong base to build your kinesiology tools on. You will learn:
that the muscles of the body can be used as biofeedback tools to assess and balance the Chinese meridian system.
14 basic indicator muscles, associated meridians and organs and their balancing techniques (spinal reflexes, neurolymphatic and neurovascular reflexes).
simple energy balancing techniques to alleviate pain, improve posture and release emotional stress.
whether foods are strengthening or weakening your life energy.
When can I learn Touch for Health?
The next course will be held in Rockhampton on the following dates:
(TBA)
How much will I be investing?
You will be investing $370 for each module, including the Workbook.
A $150 non-refundable deposit will be required at the time of registration. The balance will be required two weeks prior to the commencement of the course.
Package available: TFH1-4 ($1480) + TFH 5 Elements Chart ($35) + Colour Chart ($20) + Emotions Chart ($15) + Workbook for qualification (required for professional levels) ($120) = $1670. Pay upfront for only $1600.
Testimonials
When asked to describe the course, those who have attended previously used words such as 'empowering', 'wonderful', 'cleansing', 'informative', 'healing', 'enlightening', and 'amazing', to name a few.
They also offered the following:
Easy, relaxed learning.
(Mellissa, 2012)
This course is fabulous, sensational.
(Michael, 2013)
Opens up a whole new world.
(Debrah, 2013)
Really enjoyed this course. Instructor and methods were great. Thanks so much Chris it was an amazing weekend, I learnt so much! My family will be my guinea pigs for the next few weeks!
(Rebecca, 2013)
What a great weekend and so much valuable information to come away with.
(Sara, 2013)
Highly recommend it!
(Helene, 2013)
An interesting and beneficial course that is well worth doing.
(Brenda, 2013)
So much more to add on from TFH1, feeling much more confident.
(Sara, 2013)
Want to learn Kinesiology? - Call Chris (

0411 953 824

) today!
For more information about the best services for your needs or to book an appointment – call us now!

Gift Vouchers Available
---
See Also...
Holistic Health and Healing Centre
Providing a range of professional natural therapy services designed to assist you in developing and maintaining a high level of overall health and wellbeing.
---
Service categories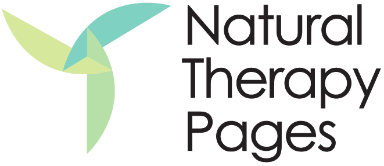 Holistic Health and Healing Centre