Horizon Kinesiology
Aaron Farrell
24 Robert Holl drv
Ourimbah NSW 2258
Servicing area: Central Coast NSW
Neuro Training with Kinesiology identifies and balances the root cause of your symtoms in a controlled and beneficial way, helping you to recuperate from the various events in life that have left you compromised.
"Mention Natural Therapy Pages when you book and get 50% off your first appointment"
Horizon Kinesiology - Kinesiology & Neuro-Training
---
Kinesiology
Kinesiology is a gentle and non-invasive touch therapy that utilises "muscle monitoring" to highlight areas/factors that are blocking your body's innate natural healing abilities. Neuro-Training can be anything that makes an impression on the central nervous system, deliberately or through life's methods.
A range of issues or events in your life can train your central nervous system to react in a detrimental and chaotic way. This, in turn, can compromise your energy levels and overall health. Through a range of techniques, Neuro-Training and Kinesiology can re-train your central nervous system into a new set of organised responses and neurological options by balancing the underlying cause of your issues, not just the symptoms, allowing you to experience life at your highest possible potential.
How can you Benefit from a Kinesiology session
Feel inspired in life again
Enhance your learning abilities
Improve your decision making
Increase your energy
Gain clarity of direction in life
Eliminate your physical and mental stress
Overcome past trauma, depression, and anxiety
Experience deep joy & improved relationships
Improve sleep
Reduce physical, mental & emotional pain
Feel fulfield happy & confident again
Improve physical performance
Identify nutritional excess of deficiency
Release fears & phobias
Assistance in muscle Injury healing & skin conditions
Rates & Services
$150 - In Clinic Session
$150 - Online Session via the video chat platform of your choice. Zoom, Skype, FaceTime or Messenger Video
3 Session Package $390
6 Session Package $720
Chakra Balance $80
Meridian Balance $80
Sessions can range From 60mins to 120mins. For more details check the Horizon Kinesiology webisite servies page or feel free to contact me via email on aaron@horizonkinesiology.com.au
---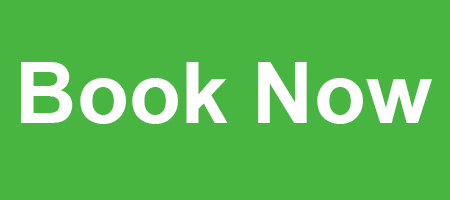 ---
Testimonials
I have been working with Aaron for 4months and have found him to be very professional and confident and kinesiology has helped me with issues that conventional treatment was less than effective. Highly recommend Horizon Kinesiology
Judy R
Fantastic local Kinesiologist.
Confidential and professional. Aaron is aproachable, understanding, supportive and nurturing.
Highly recommend.
Zobi - Wan Ke Nobi
Aaron and I have had 3 sessions together. He has helped me work through my confidence issues and my feelings of belittlement. Aaron has always been very professional in our sessions and I hope to continue working with him in the future.
Emma Scott
---
For more information, click here

---
Qualification details
College of Neuro-Training Victoria:
Activation Certificate
Certificate of Recuperation
Certificate of Solution Orientated Neuro-Training
Cert IV Kinesiology
Dip. Anatomy & Phyisiology
---
Service categories