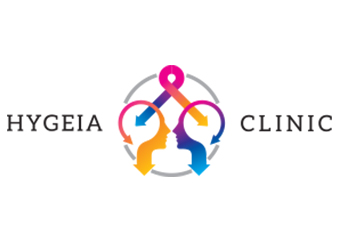 Hygeia Clinic
Want to find out my availability, pricing or opening hours? Click on Send Me Details Now to get started.
Send Me Details Now
Clicking on the Send Me Details Now button opens an enquiry form where you can message Stephanie Barker (Watts) directly
The clinic provides a very private, relaxed and peaceful environment for all our clients. We welcome your enquiries and would be delighted to assist you in understanding how we can help.
Hygeia Clinic
Focus areas
Health issues
Parasites
Genetic health
Hormones
Libido
Headaches
---
---
About
Our clinic in Leeming has incorporated cutting-edge technology to help in the analysis of disease processes, our new BioAcoustic Vocal profiling has the most amazing programs to potentially assist in a range of health issues. Stephanie is deeply passionate about Brain optimisation and Behavioural therapy, offering Neurofeedback and Biofeedback in analysis and therapy.
Health Conditions treated include:
Acne, Arthritis, Allergies, Autism, Anxiety, Acne, Alopecia, Athlete foot, Adenoids, Abscess
Bone Spurs, Bloating, Back pain, Blood Pressure, Bronchitis. Benign Tumours, Bi-Polar Disorder
Child Health, Candida albicans, Constipation, Chronic Fatigue, Constipation, Circulatory Problems,
Cholesterol, Cellulite, Cystitis, Cramps, Carpal Tunnel, Cancer, Colds & Flu, Colic
Diabetes, Dermatitis, Depression, Dental Infection, Diarrhoea, Dysmenorrhea
Emphysema, Eating Disorders, Eczema
Gastro Intestinal Disorders, Gall Stones, Gout, Gum Disease,
HIV, Heart Conditions, Herpes, Hair Growth, Hiatus Hernia, Hyperactivity, Headaches, Hot Flush
Infertility, Irritable Bowel Syndrome, Infections, Insomnia
Leaky Bowel Syndrome, Lyme Disease, Lack of Libido, Leukaemia
Migraine Headache, Menstrual Problems, Menopause, Multiple Sclerosis
Osteoporosis, Obesity, Obsessive Compulsive Disorder, Oesophagus Disorder
PTSD, Parkinson's Disease, Pain Management, Pregnancy & Childbirth, Prostate Problems, Pneumonia, Parasites.
Respiratory Problems, Repetitive Strain Injury
Stroke, Staph & Strep, Shingles
Ulcerative Colitis, Ulcer Peptic & Duodenal
Services
Forensic Health Profiling
This is a deeply investigative research into genetic health issues, brain functioning, complete body functions, nutritional deficiencies and excesses, and chemical analysis. I utilise iridology, bio-resonance, brain optimisation, voice profiling, nutrition, rife testing, biofeedback, urine and saliva tests, and neuro-feedback etc.
Brainwave Optimisation
Brain wave optimisation looks to balance your brain wave patterns that have been disrupted as a result of emotional and physical trauma. When you experience trauma, your brain becomes de-harmonised and sends the body mixed signals, which bring about symptoms such as fear, stress, depression, and anxiety. The process is hearing your brainwaves in real time. Brain optimisation works as a mirror in real time, by seeing a reflection of itself, the brain is then able to correct its imbalances.
Diet & Nutrition
I will analyse your body from mastication to elimination, food stuffs that go through thousands of processes to create useful compounds to support your digestion and health. Additionally, I will focus on your Fat Switch, unique metabolism that is the key to your weight management. You could be using the incorrect supplement, so I will look at your daily requirements for minerals, vitamins, antioxidants, fatty acids, enzymes, and cell salts. Together we will create your ultimate diet, so it is not about exercise or calories it is about each system or organ that monitors and manages the metabolism of your weight management.
Lymphatic Drainage
In my lymphatic drainage treatments, I utilise a BioPhoton device which is Ozonic Electro Magnetic advanced noble gas- tube Lymphatic Stimulation Technology with radio wave sound probe. It is highly effective for opening up and stimulating the lymphatic system, the body's natural drainage system and filtration. This will help to remove toxins quickly, safely, and effectively.
Bio-Resonance
Bio-resonance is an investigation system which evaluates changes in the wave characteristics of tissue, individual cells, chromosomes and even separate ferments and hormones. If a connection between the brain and spine is intact the system can listen in and pick up the information and then its decoded into different health categories.
Every organ, tissue and cell in our body has a distinct frequency which is made possible by the rotation of atoms in the cells. Bio-Resonance / Bio-feedback can trace changes in the pathology and infections by observing the characteristics of these wave lengths and the changes in the tissues and cells of the body.
Bio-Resonance Bio-Feedback can effectively determine :
Bio-Chemical homeostasis, Pathomorphology, Microbiology, Biochemistry, Allergens, Micro-Organisms, Helminths, Molecules and DNA helix.

This particular Bio-Resonance analysis equipment is based on the spectral analysis of the vortex magnetic field of any biological human system. The law of resonance is quite literally the law that determines how anything and everything reacts and manifested as health in your body.

Bio-Resonance is the medicine of the future being non-invasive, making it an excellent preventative tool.

Bio-Resonance works on the principle that every living cell emits a healthy frequency which can be detected if disease processes evolve the vibrational output changes, which can be measured with 96% accuracy.
---
For more information about the best services for your needs or to organise an appointment - just give us a call or visit our website.
---
---