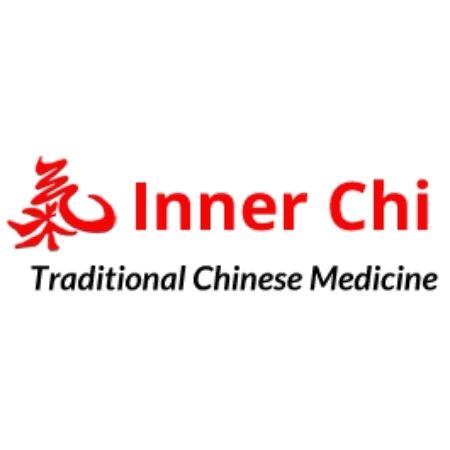 Inner Chi - Traditional Chinese Medicine
Want to find out my availability, pricing or opening hours? Click on Send Me Details Now to get started.
Send Me Details Now
Clicking on the Send Me Details Now button opens an enquiry form where you can message Christine Grech directly
When there is physiological balance, the body is free of physical, mental & emotional distress. That is the normal state we all wish to achieve. Let Inner Chi Traditional Chinese Medicine restore your health and wellness as you bring balance back into your life. Schedule your appointment online.
TCM Practitioner, Herbalist & Cupping Therapist
Servicing area
Tullamarine, Victoria
---
Focus areas
Chinese herbal medicine
Massage therapy
Depression
Stress
Stroke recovery
Gynecological problems
---
---
Chronic diseases are on the rise around the world, and people are seeking a more holistic approach to their health.
With Western medicine, complementary and traditional medicine can prevent disease, treat its symptoms and quicken recovery.
Using Traditional Chinese Medicine offers an effective, safe, and non-invasive solution for patients seeking a natural, pharmaceutical-free remedy for their pain and suffering.
After finishing her studies of Chinese Medicine and Human Biology, Christine interned in China where her understanding of Chinese Medicine deepened.
She saw how Chinese and Western medicines can be used side-by-side to diagnose and treat many conditions.
Christine's primary treatment methods are:
Acupuncture
Herbal medicine
Tuina (massage)
Cupping
Depending on each patient's needs, a combination of some or all of these techniques may be utilised for:
Pain
Stress
Depression
Arthritis
Insomnia
Asthma
Hay fever
Stroke rehabilitation
Gynaecological problems
Digestion issues
Services Offered
Acupuncture
Acupuncture is an ancient Chinese treatment where acupuncture points on the skin are inserted with hair-thin needles to bring balance to the body's life force energy called Qi.
What conditions can acupuncture help treat?
Conditions, where acupuncture is commonly used, include:
Chronic/acute pain
Injuries/trauma
Migraine/headache
Osteoarthritis and rheumatoid arthritis
Sciatica and back pain
Fibromyalgia
Gynaecological problems including menstrual pain, infertility
Asthma
Repetitive strain injuries like carpal tunnel or tennis elbow
Nausea after surgery and chemotherapy
Stroke rehabilitation
Addiction and substance abuse recovery
Muscle cramps/pain/weakness
IBS/gastritis
Is acupuncture safe?
Acupuncture is generally considered safe, but it is not for everyone. You shouldn't use it on:
Babies and young children
Elderly or very weak seniors
Patients who have low blood pressure or low blood sugar
Patients who have bleeding disorders
Patients who have extreme anxiety or have a fear of needles
Pregnant women
What does acupuncture feel like?
Acupuncture is reported to give some people an energy boost. Others say they feel refreshed and relaxed. Most people report minimal pain upon insertion of the needles.
If the improper placement of the needles occurs, it causes pain during treatment. Therefore, acupuncture should be given by a trained professional.
Herbal Medicine
Chinese Herbal Medicine is a holistic healing approach tailored to treat an individual's unique condition.
There is no "one size fits all" in herbal medicine, unlike modern medicine.
Diagnoses and treatments in Chinese medicine concentrate on finding and restoring the imbalances.
During diagnosis, practitioners listen to pulses, palpitations, and ask several questions.
What conditions can Chinese herbal medicine treat?
Herbal Chinese formulas can treat conditions like:
Infertility
Insomnia
Colds and flu
Gynaecological disorders like Infertility, menstrual pain, menopause
Sexual dysfunction in men
Tui Na Massage
Like acupuncture, Tui-na targets the same acupoints to restore Qi and improve blood flow.
Practitioners apply pressure on the skin's acupuncture points to stimulate Qi.
What can Tui Na massage treat?
In Chinese medicine, Tui Na massage treats the following conditions:
Arthritis
Fatigue
Insomnia
Osteoporosis
Anxiety
Headache
Muscle spasms
Carpal tunnel syndrome
Menstrual cramps
Fibromyalgia
Sciatica
Cupping
Cupping therapy works by creating suction on your skin by placing special cups on your skin for a few minutes.
The suction increases circulation, flushes out toxins, relieves muscle tension and promotes cell repair.
Who can benefit from cupping therapy?
Using cupping can benefit athletes who want to increase performance, healthy patients who want anti-ageing treatment or rejuvenation, and even those who suffer from chronic or acute conditions.
With over a decade of practise as a Traditional Chinese Medicine practitioner, your health is in skilled and experienced hands.
Schedule an appointment online or call Christine for any enquiries.
Qualifications
Degree In Chinese Medicine and Human Biology
Professional Membership
AACMA - Australian Acupuncture and Chinese Medicine Association
Chinese Medicine Board of Australia
---