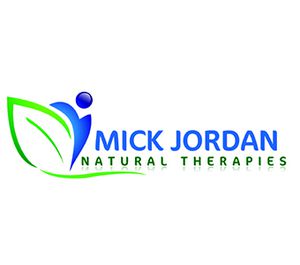 Member since 2005
Mick Jordan - Inner Essence Natural Therapies
c/o Total Balance
22 Bluff rd
Black Rock VIC 3193
Servicing area: Melbourne, Brighton, Mentone
Chronic health issues
Headaches
Pain relief
...
Want to find out my availability, pricing or opening hours? Click on Send Me Details Now to get started.
Providing a Range of Professional Nutritional & Supplement Consultation Services. Just Give Mick a Call Today To Get Your Health Back On Track.
Inner Essence Natural Therapies - Nutritonal Services
---
Food, Diets & Nutrition

You know that old saying 'you are what you eat?' Well, it is true. At Inner Essence, we believe that you cannot be healthy unless you have a healthy diet. As such, our naturopathy treatments focus mainly on dietary change.

We can show you how making simple changes in your diet and lifestyle can improve your health, perhaps even dramatically. We may also recommend nutritional supplements to help your body get the most from what you eat.

"...If you are what you eat then most people must be Cheap, Fast and Easy..."

Who Benefits From a Nutritional Consultation?

A growing number of people are benefiting from a natural foods diet. Such a nutrition plan can help cure acute and chronic illnesses and play an enormous part in preventing future illnesses.

The goal is not to develop a strict or "perfect" diet, but to develop a relaxed and varied, yet healthy diet.

It is much easier for most people to change their diet over time at a comfortable pace. It is also important to not obsess constantly about improving your diet and to not beat yourself up if you don't have a "perfect" diet. There are cases where a very strict diet may be indicated.

Are Supplements Always Necessary?

Vitamins are organic substances necessary for life, which the body uses for essential body functions. Generally, the body cannot manufacture vitamins, so it must get them from food or supplements. While the body can live without a constant supply of all the vitamins, for optimal health all are necessary.

This being sais, we do not need to take supplements if:

The food you eat is organically grown in mineral and nutrient rich soil
The food you eat was mature and ripened on the vines, plants or trees
The food is consumed within a few days of harvesting
You eat a wide variety of foods, mostly fresh and raw
You do not eat processed, deep fried junk food or candy
You drink at least eight cups of pure water daily
You are not being exposed to chemicals in food, air or water
You have only occasional stress
You get adequate rest in clean fresh air
You re not exposed to electromagnetic emissions from appliances, TV, etc
Your body is not exposed to mercury, lead, aluminum or other heavy metals
You fast or detoxify your body, liver and colon at least twice a year
If those 12 points describe your lifestyle, then there is no need for you to take supplements. Let's be honest - who in this world today lives such a lifestyle?

FREE Comprehensive Health Appraisal Questionaire

The Health Appraisal Questionaire (HAQ) is an excellent tool for systematically analysing the whole body to provide indications of disease states and degenerative conditions. It requires you to fill out a comprehensive and detailed questionnaire covering all aspects of your personal health. All information is treated with the strictest confidentiality.

Your answers are then analysed and graphed to allow easy compilation and interpretation of your results. This provides information on specific organ systems allowing me, Mick Jordan to obtain a very clear understanding of your health. This can then be used to formulate highly effective - and individualised - treatment plans.

Click on the link and fill in your Free Comprehensive Health Appraisal Questionaire.

For more information about the best services for your needs or to organise an appointment - just give us a call!
Qualification details
---
Mick Jordan, B.Sc, RMT, ND
Bachelor of Science (Monash University)
Adv Dip Naturopathy (with honours) (ACNM)
Adv Dip Massage Therapy (ACNM)
Adv Dip Remedial/Sports Massage (SSNT)
Touch For Health levels 1-4
Certificate Of Biomesotherapy/Biopuncture ) (AAOH)
Certificate Of Advanced Biomesotherapy/Biopuncture ( AAOH )
EFT Trained
Sports Trainer (SMA)
Senior First Aid Level 2 (Red Cross)

Medical Team Athletics Australia (Sydney, Athens, Beijing, London & Rio Games)
2001-present - StKIlda Football Club


Mick is a Registered Member with :-
AAMT - Australian Association of Massage Therapists
ANPA - Australian Naturopathic Practitioners Association
FNTT - Federation of Natural & Traditional Therapists LTD
AAOH - Australian Association of Homotoxicology
ASADA - Australian Sports Anti-Doping Authority
SMA - Sports Medicine Australia
NRF - Neuro Recovery Foundation
---
See Also...
About Me
We aim to provide excellence in complementary health care to ensure that every individual receives the best possible confidential advice and treatment for their condition and opening times to suit even the busiest life styles.
---
Service categories
This practitioner provides online consults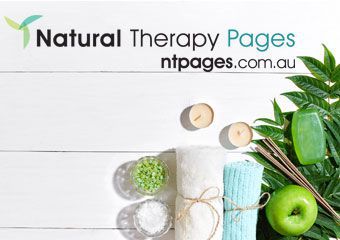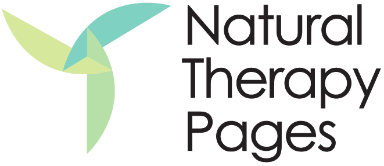 Mick Jordan - Inner Essence Natural Therapies