Member since 2005
Jacqui Berry Naturopath - Moruya Natural Therapies and Australia wide via Skype.
64 Campbell St
Moruya NSW 2537
Servicing area: Moruya & South Coast NSW & Australia wide via Zoom or Phone
Pregnancy support
Bloating
Natural medicine
...
Want to find out my availability, pricing or opening hours? Click on Send Me Details Now to get started.
Clicking on the Send Me Details Now button opens an enquiry form where you can message Jacqui Berry directly.
Womens health, fertility, mental health
and complex health conditions
An experienced practitioner
to support you with thorough investigation,
proven & effective natural health solutions, & personally tailored education.
You can Be Well & Stay Well.
17 years Clinical Experience
Co-presents professional course in Advanced Practice in Fertility
10 year lecturer Southern School of Natural Therapies
Former president of the Victorian Herbalists Association
Expert care to help you to achieve and maintain the best health results available to you.
Jacqui is an experienced naturopath with over 17 year's clinical experience, as well a significant contributor to the natural health industry.
Clinically, she is particularly interested in supporting reproductive health, fertility, and pregnancy health, and helping women become in control of their bodies and reproductive health.
Through working with women at all stages of their body's changes, such as teenagers entering puberty, women in fertile years and those experiencing menopause, Jacqui finds the link between a women's cycles and their health.
She is instinctive and adept at finding a balance within the body which can positively impact a range of health conditions as well as fertility and cycles, including gut, acne, mood, energy levels and many more.
To this end, Jacqui has particular interest in mental health and fatigue, as well as extensive clinical experience in conditions such as auto-immunity, thyroid disorders, cardiovascular health and skin disorders, and actively collaborates with medical and other health care providers for best patient care.
Amy - 22 yrs
16/09/2015
"Having to live with endometriosis for years and dealing with the monthly pain, I am so grateful for the care I have received from Jacqui. Not only has she provided me pain relief, she has massively improved my quality of life. Thank you Jacqui"

Jacqui Berry Naturopath - Moruya Natural Therapies and Australia wide via Skype.
You can expect effective results such as:
Jacqui specialises in
prescribing therapeutically potent herbal and natural medicines, and offers advice on your daily activities and the food that you eat, while remaining sensitive to your lifestyle. The approach to prescription and advice, is to combine evidence based health solutions with common sense and sustainable techniques.

Jacqui can help you to achieve and maintain the best health results available to you. To ensure the very best patient care, Jacqui actively communicates with medical and other health care professionals. As well as medical forms of diagnosis, Jacqui has great passion a is adept at traditional forms of diagnosis, often utilizing a study of the Iris, also known as Iridology. By combining the best of scientific evidence and traditional health care, Jacqui can ensure the highest grade of efficacy with regard to diagnosis and treatment.
The Naturopathic consultation
begins with a detailed assessment of your health status and medical history. The aim is to treat the symptoms of your problem thoroughly and effectively whilst assessing and managing the aspects of your general health that may be contributing to the problem.

A specific treatment plan can increase your energy and vitality so that you not only achieve symptom relief, but feel great and have the tools to maintain good health.
Jacqui has extensive experience
in treating a wide range of complaints for all ages, such as:
Mental health
Fatigue, lethargy, stress, nervous tension, anxiety, depression
Women's health
Painful periods, fertility issues, pre-post natal care, menopause. Holding a 'Certificate of Natural Fertility Education', Jacqui has a special interest in fertility education. Supporting you to optimise your pre-natal health, promote a healthy pregnancy term and support your future childrens' health potential.
Weight loss
Now is a great time for weight loss! A fast and effective program for rapid, long lasting and healthy weight loss without fatigue and hunger.
Digestive health
Indigestion, constipation, Irritable Bowel Syndrome
Respiratory health
Spring allergies, asthma, sinusitis
Skin health
Eczema, rashes, psoriasis
Muscular/Skeletal health
Arthritis, sciatica and muscular pain
Common and Complex health conditions

High blood pressure, urinary tract infections, chronic fatigue, thyroid conditons, headaches, general lethargy and weight control
Newsletters
Please register at our website to receive regular email newsbites.
Some examples of topics are below:

Advanced Practice in Natural Fertility Education

Implementing fertility and wellbeing education into your practice to optimise conception and pregnancy health

Certificate of Attendance stating that you have attended 10 hours of professional development will be awarded on completion of this workshop.
Following on from the Course in the Foundations of Natural Fertility Education, this interactive workshop offers graduates and students of health science courses the opportunity to continue practice-based discussions about optimising conception and pregnancy health for patients. It will cover:
A review of preconception care
How lifestyle impacts the chance of conception and pregnancy health
The facts and the evidence you can rely upon
The cumulative probability of pregnancy for individual couples
Developing lifestyle plans and goals with your patients
Information across a number of different health disciplines
The focus will be the six most common modifiable lifestyle risk factors for optimising conception and pregnancy health including:
Underweight, overweight and obesity
All information presented in this workshop is independent of commercial interest, and will be Australian-based where possible. Case studies will be presented, and participants are invited to bring difficult or interesting case studies from their practice to share with the group.

Dates: 2018 dates to be announced
Times: 9.00 - 4.30
Where: Nurses Memorial Centre
Suite 11 - 431 St Kilda Road
Melbourne Victoria 3004

Cost:$475.00 ($455.00 students & 1st year graduates)

Both graduates and students of all health science courses (mainstream and complimentary) with an interest in fertility and wellbeing are invited to attend this workshop. We look forward to welcoming all to this important professional development event.

There is a limit of 20 places in this workshop. Refreshments will be provided. A number of eateries are close by to choose from during the lunch break.
Please direct enquiries to kerryhampton@iprimus.com.au
---
Service categories
This practitioner provides online consults
Jacqui Berry Naturopath: Womens health, fertility, mental health and complex health conditions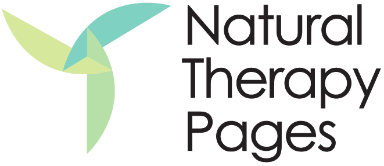 Jacqui Berry Naturopath - Moruya Natural Therapies and Australia wide via Skype.