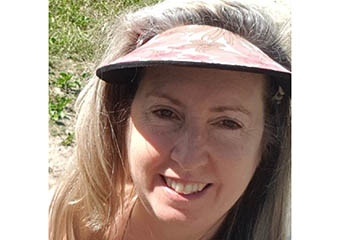 Jane Tredrea
I am a natural Allergy Therapist using Kinesiology and TCM to help your body deal with allergies and food sensitivities.
Jane Tredrea
Focus areas
Arthritis
Colitis
Eczema
Kidney disease
Thyroid problems
Depression
---
---

Welcome!

My work is based in Traditional Chinese Medicine, Kinesiology, Energy Balancing Techniques and Theta Healing.
When you come for a consultation, we test many different vials (about 78 different substances, including parts of the body and vitamins and minerals) to check if your body is in balance and absorbing the nutrients from your food.

I use kinesiology & muscle testing to ask the body questions about your illness and how to help you and to pinpoint what is affecting your health.
We then get a list of various items to start treating. We treat the first priority item on your first visit. eg. Egg/Chicken vial. When you come back we check that item to see if your body has processed it on all levels, emotional, physical and physiological. If yes, we proceed to the next item and so on. You may come as much as 3 times a week for treatments or as little as once a fortnight. Any time longer than this, there may be an aggravation if your body has not processed the vial completely.
Your body takes around 24-25hrs to process the treatment.



---

Therapies offered
E.F.T. (Emotional Freedom Technique)
Energy Balancing Techniques
Kinesiology
Theta Healing
Acupressure
Aromatherapy
Natural Supplements
Facial Analysis for Tissue Salts
Angel Assistance
Past Life Issues
Soul Releasement
Hara Line
Visualisations
Spiritual Work
---

What to expect in a session

To get the most out of a session, I ask that we work as a team. You can steer me and give me all the information you have about the situation so that you get the most out of a session. I may advise certain foods to incorporate into yr diet, I may tell you to avoid certain ones or treat you with Energy Balancing Techniques.

Sometimes a past life issue may surface, if so, we can deal with the issue now and correct it, so it does not negatively affect you in this life. I work with E.F.T if needed. Supplements and medication are checked too, to see if they are right for you. And any other supplements/homoeopathy/essential oils are recommended, if they are needed. This whole healing method is suited to the individual person. What has worked for someone else may not necessarily work for you. Therefore, each session is individually tailored to your needs.

Putting your Hara Line straight is another practice of mine. When the Hara Line is crooked, you are off course for your intention in this life time. I simply straighten it, which puts you back on course. This brings you back to track for your life's purpose.

I do grounding, cutting of negative cords, and protection for you. I can also do distant healings where the person is not present.



---

Consultation Fees





Initial Allergy Consult -

Follow-ups -

Check

Energy Healing up to 1hr -

Energy Healing 1/2 hr -




$159

$79

$29

$189

$100
---