Member since 2016
Jenny Blume Astrology & Feng Shui
Jenny Blume
Mobile Service
Banora Point NSW 2486
Servicing area: Covering the Gold Coast, Tweed Valley, Kingscliff, Byron area, Randwick and Sydney
Highly experienced Astrologer and Feng Shui consultant.
Space Clearings also offered.
Jenny Blume Astrologer & Feng Shui consultant
---
Welcome to Jenny Blume Astrology & Feng Shui
Jenny combines three different schools of feng shui (form school, flying stars and compass school) with colour therapy and modern design principles to ensure that your home or workplace is an uplifting happy place. Jenny is able to help you:
Invite positive energy into your environment
Better support your health and relationships
Check for high electromagnetic fields
Rearrange furniture to improve flow
Find best positions for management & staff
Assess a home or office before you buy
Lift the vibe and clear negative energy
Turn your home into an inviting space
Choose supportive colours, plants and artworks
Find best sleep/study directions for residents
Activate your home's 'prosperity points'
Jenny is able to work with clients via email or in person (primarily in Tweed, Byron bay, Gold Coast and NSW central coast regions); when it is possible it is best to feel and see an office or home.
Jenny also offers private astrology readings, by phone or in person. She writes weekly columns for Womans Day, New Idea and Real People magazines, and is available for talks and seminars. She appears on radio, and over the past 30 years, has built a reputation as one of Australia's leading astrologers.
---
About Jenny
Jenny's keen interest in the unseeable world began back in her early childhood. Over the past decade her interests have expanded to cover interior design, Chinese astrology (BaZI), karmic astrology, yoga and feng shui. Formal qualifications in traditional feng shui (Compass, Flying Star and Form School) space clearing were attained through ACES, Dr Jin Peh and the Australian Academy of Feng Shui.
---
For more information about Jenny, click here.
---
See Also...
Jenny Blume - Astrology
To book an intuitive astrology Reading, call Jenny on 0411 631 940 or email jennyblume@iprimus.com.au Client reviews at jennyblume.com.au
Jenny Blume - Space Clearing
Jenny conducts spiritual space clearings in the Tweed, Gold Coast and Byron areas (av $290-390). She also visits Sydney. Phone 0411 631 940 or email jennyblume@iprimus.com.au to make a booking or find out more.
Jenny Blume - Feng Shui & Space Clearing
Offering friendly, professional Feng Shui consultations, space clearings, house blessings and intuitive astrology readings in the Tweed valley, Gold Coast, Byron Bay and Sydney regions. 12 years professional feng Shui experience, 30 years in astrology.
---
Service categories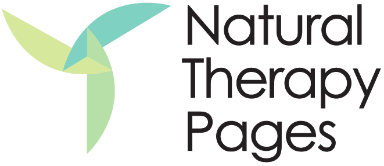 Jenny Blume Astrology & Feng Shui