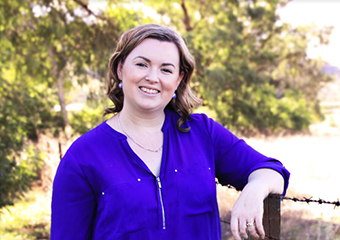 Jayne Sharpham Naturopathics
Jayne Sharpham Naturopathics
Servicing area
Serving Tamworth and surrounds
---
Focus areas
Health assessment
Reproductive health
Herbalist
Lifestyle
Hormone testing
Love
---
---
About - Jayne Sharpham
Hi, I'm Jayne. I have worked in the natural health field for over 15 years as a qualified naturopath and also in health food management roles and in pharmacy. I am a qualified naturopath, western herbalist and nutritionist. I completed my studies in May 2006 in Brisbane, QLD. Having moved back to Tamworth, I love the rural lifestyle and am proud to be helping those with their natural health care needs in this area.
I am available 4 days a week (Tuesday, Wednesday, Thursday, Fridays) for appointments at 120 Bridge Street, West Tamworth. Health fund rebates are available for my consults as well as onsite HICAPS and EFTPOS. I am an ANTA registered therapist.
A wide variety of good quality supplements and herbal medicines are available from the clinic.
I have a passion for natural health and would love to help you achieve a greater sense of wellbeing. My special areas of interest are pyrrole disorder, mental health such as treating depression and anxiety, fatique, adrenal burnout and digestion. I do offer referrals for pathology testing. I look forward to meeting with you in the clinic.
Here is a list of my services:
Naturopathic/Nutritionist consults which includes full health history case taking, diet evaluation, zinc taste testing, check of nails and tongue signs, health advice including diet and lifestyle ideas, supplement evaluation, supplement recommendations if needed (nutritional, mineral, herbal if needed). Email support is also included in these consults.
Other services that can be part of consult include (fees vary depending on what you have done):
health assessment tool using a microscope with a report if requested (most frequent tool used)


body composition screening tool with report (fat %, metabolic age, muscle mass, bone weight, fluid balance %)


access to salivary hormone testing and adrenal health testing using saliva (DHEA and cortisol)


access to hair mineral analysis testing if needed


other pathology can be ordered at non medicare covered expenses e.g full thyroid profile, MTHFR swab test etc


eferral for pyrrole urine test, and subsequent copper, zinc, histamine bloods if needed. Prescription for compounded supplements if required.


erbal medicine mixtures


etagenics, BioMedica, Mediherb and assorted quality supplements


ongoing consults as needed.


Hair500 testing


Victus nutrition meal planning


---
What does a naturopath do?
A naturopath has been trained in herbal medicine and nutrition, clinical medicine and techniques to help you achieve wellness. We look at the overall person's health- linking all areas of health together to give you a greater sense of wellbeing. We may use foods and nutrition to help heal the body, alongside herbal medicines (both in tablets or liquid forms) and also vitamin/mineral supplements.
What can Naturopathy assist with?
Naturopathy may assist with many health conditions as well as with general wellbeing including:
Immunity - colds and flus, viral conditions, post viral recovery, hayfever, allergies, coughs
Women's health

- premenstrual syndrome, peri-menopause, reproductive health, maximising your fertility, hormonal imbalance



Digestive function

- Irritable Bowel Syndrome (IBS), bloating, cramps, constipation, diarrhoea, ulcers, reflux, food sensitivity programmes, liver health



Children's health

- immunity, ADHD, digestive health, eczema



Anxiety and Depression management




Detox program available



What does a consultation involve and what is the cost?
As part of your consultation we sit down and go right through your health history, diet and lifestyle, what you have tried, what hasn't worked etc. I offer zinc testing, and also analysis of the tongue and nails. I use other health screening tools to to give you more insight into your health. I also do body composition analysis with a full report.
I can also offer Hair Mineral Analysis testing, hormone profile testing, referral for bowel parasite testing, pryolles testing and MTHFR testing if needed. During the consult we can chat about achieving results for you - this may be with diet, supplements and lifestyle changes or a combo of all of these.
Supplements range in price. Compounded scripts are available for pyrolles and MTHFR patients.
Consult prices from August 2018:
Initial consult using comprehensive health screening tools for up to 1 hour = $110
Initial consult using comprehensive health screening tools and body composition analysis 1 hour = $130
Body composition consult only 1/2 hour $55
Follow up with health screening tool 1/2 hour $69
Follow up with no health screening tool 1/2 hour $55
HICAPS and health fund rebates available (amount varies depending on fund)
Click here for Online bookings
For more information about the best services for your needs or to organise an appointment - just give us a call or click on the 'Request an appointment' button below.
---
---