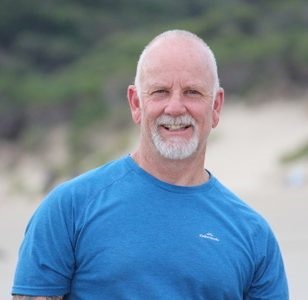 Karma Hands
Clicking on the Send Me Details Now button opens an enquiry form where you can message Michael Smith directly
Send Me Details Now
As a health practitioner, I offer Indian head massage, Reiki, distant healing, animal Reiki, Chakra balancing & alignment, & meditation in Warragul VIC.
Alternative Health Practitioner in Warragul
Servicing area
Warragul, South Gippsland
---
Focus areas
Relaxation
Head massage
Purpose
Wellness
Circulation
Headaches
---
---
About Me
My name is Michael Smith. I'm a qualified alternative health practitioner offering my services in Warragul, South Gippsland through my practice, Karma Hands. I'm a trained Airforce Medic and ambulance paramedic before I started my practice, which actually reshaped my life and helped me achieve internal balance and connection.
I have trained in various alternative health therapies, including Ayurvedic Indian Head Massage, Reiki, Distant Reiki Healing, Animal Reiki, Chakra Balancing and alignment, and Meditation. And with this training, I would like to share the benefits of complementary and alternative therapies with my clients.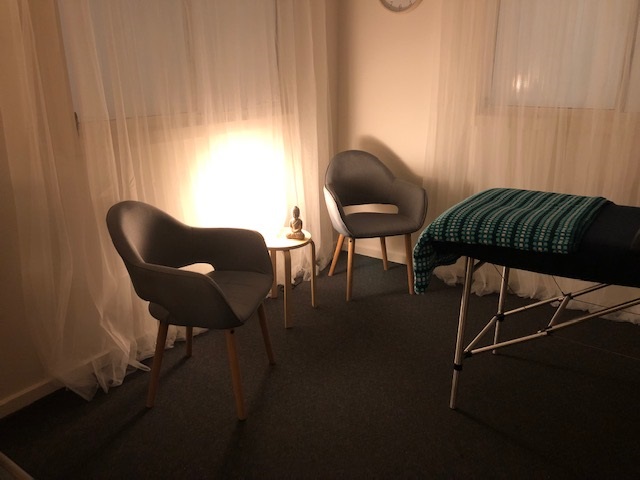 ---
Services I Offer
At Karma Hands, I provide various treatments that will help support my client's desire to live, look and feel well using a holistic health approach, which is a mindset that directly influences their approach to life and their lifestyle. Contact me to make an appointment, or book online here.
Ayurveda Indian Head Massage
Based on the Ayurvedic system of healing practiced in India for thousands of years and the belief that health and wellness depend on the delicate balance between mind, body and spirit, Ayurveda Indian head massage aims to help release stress accumulated in the tissues, muscles and joints of the head, ears, face, neck and shoulder. The areas being massaged are called Marma points, which according to Ayurveda are 108 vitals points on the body that helps with the following:
relieving eyestrain and insomnia
easing headaches and migraine
relaxing the muscles
stimulating hair and scalp
helping localised blood and lymphatic circulation
boosting the immune system
restoring joint movement
relieving sinusitis
reducing stress
releasing anxiety
Meditation
Meditation is the process of training your mind to focus and redirect your thoughts as a means of realising spiritual enlightenment, as well as for other health purposes. It induces a feeling of calmness, increased energy and self-awareness that can result in:
reduced stress and anxiety
improved emotional health
increased attention span
improved sleeping patterns
You can achieve these through the help of a meditation instructor like me. I can gently guide you the right way through your meditation session, helping to create a calm, nurturing environment where you feel at ease about your meditation experience and are confident with the process.
Chakra Balancing and Alignment
Balancing and realigning chakras through sessions can help maintain the right balance between the energy centres of the body, which helps create a vibrant, strong and health body and sense of wellbeing. It also helps release emotional and physical blockages and restore a harmonious flow of energy between the chakras.
It's important for chakras to be aligned. Because if out of sync, they can become blocked resulting in negative energy which impacts your physical and psychological health.
Reiki
Reiki is a simple, natural and safe method of spiritual healing and self-improvement that can help reduce stress and increase relaxation. Often described as palm healing or hand-on-body healing, a Reiki practitioner like myself performs the treatment through touch which channels energy into the patient to activate the natural healing processes of the body to restore physical and emotional wellbeing.
Reiki Distance Healing
Reiki can also actually be conducted without being in the physical presence of the health practitioner. Called distance healing, the same techniques used in one-on-one sessions can also be used and done remotely over the phone, or through video software programs or chat apps like Skype and Facebook.
The idea is that because energy can be easily accessed from anywhere and at any time, Reiki distance healing can be done and work with the physical, emotional and mental aspects of the client.
Aside from the regular benefits you get from Reiki, additional benefits can also be gained by trying out distance healing, like:
no need to travel or leave one's home
choose a distance healer from anywhere in the world
healing can take place anytime, anywhere
ideal for people who can't tolerate or are sensitive to touch
private
Animal Reiki Healing
And Reiki is not just for people, it can also be effective on animals by eliminating energy blockages and accepting healing energy through the use of deep relaxation therapy all of which promotes good health, wellbeing and happiness in your pet. But take note that Reiki is not an substitute for traditional veterinary care, but just works as a complementary treatment.
Animal Reiki can help accelerate your pets own healing processes, ease their pain, reduce stress and improve or extend quality of their life. Also, Animal Reiki can also help:
alleviate nervousness and arouse a state of calmness
increase energy levels
promote healing post-surgery and assist with traumatised animals
assist with issues associated with your pet's coat, skin or feathers
assist with bereavement or depression
And just like regular Reiki treatment for people, Animal Reiki can also be performed hands-on or through distance healing by qualified Reiki practitioner like me.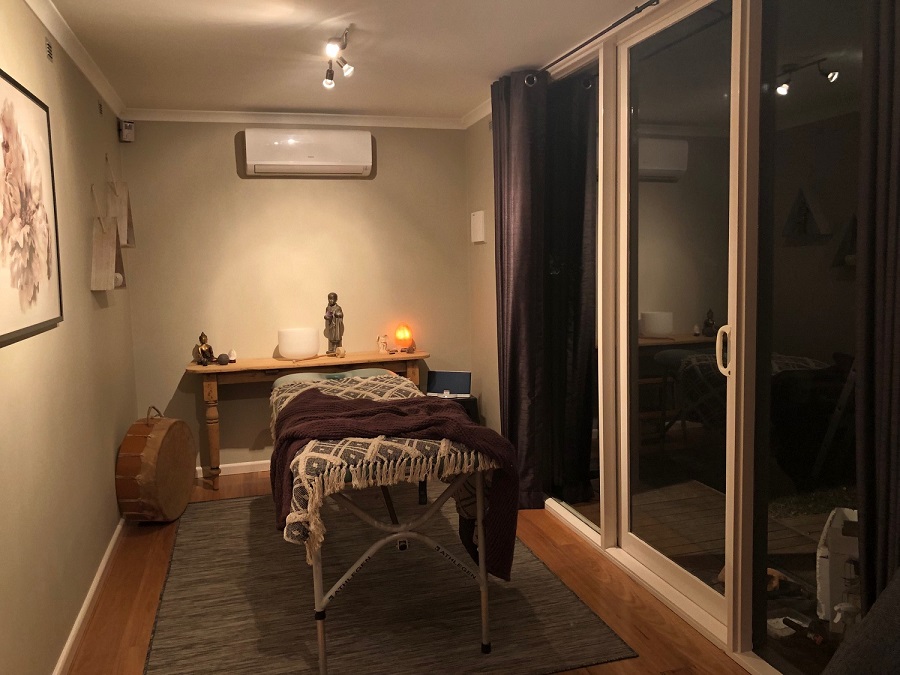 ---
Testimonials
Michael provides a very relaxing and spiritual massage. Michael conducts himself in a very professional way that accommodate everyone's needs. Before the massage Michael sits down with you & discusses what you are looking to gain out of the experience if it a spiritual or a relaxation massage. Michael conducts himself in a very professional manner with the massage and I have to say that it was a very spiritual, relaxing massage for me and I walked away feeling very different in a good way. This was a very new experience and I will be definitely going to back to see Michael to continue the experience/journey.
Andrew

If you're looking for serenity and a tranquil environment for a mixture of spiritual healing and guidance this is the place to go. I knew as soon as l arrived that l was in the right place, a patch of paradise and zen. Very much appreciated. My experience with Michael was extremely important and effective on so many levels. He is a Master Healer, a man with multiple gifts who knows how to pass this on to his clients. I felt safe and enlightened while he was doing his work. His gifts are an absolute credit to him and as clients we are so blessed that Michael is capable of passing on his expertise. I have traveled around the world and have meet many healers however Michael is in a league of his own. I have certainly included Michael on my health care priority.
Sylvia

Recently I have been going through some inner turmoil about deep-felt past issues in my life & I had felt drawn to having a Reiki session with Michael at Karma Hands. WOW! Such beautiful warmth & genuine love from such a beautiful person! I walked away feeling so much at ease and with such a sense of peace around me. Over the next few days I continued to feel the effects, helping me to release a lot of tension. I am extremely grateful – Thank you Michael – I would HIGHLY recommend any of Michael's services knowing his abilities come straight from the heart with understanding & compassion.
Shelly
Contact me for more information, or book online here.
---