Member since 2016
Kathryn Purse - Occupational & Bowen Therapy
Kathryn Purse
41 Wayne st
Townsville QLD 4810
Servicing area: Townsville
Do you suffer with pain? Kathryn specialises in soft tissue treatment for pain relief and body healing.
Ring Kathryn today so that she can assist you in relieving painful conditions and improving your health.
Ring for an appointment that best suits you and begin to feel pain free again.
Kathryn Purse - Occupational & Bowen Therapy
---
About Kathryn
Kathryn is a very experienced and highly skilled occupational therapist and bowen therapist with a wealth of first hand knowledge about the health conditions, illnesses and injuries that affect your bodies.
She is sole practitioner and you will have her undivided attention as she devises and delivers an individualised treatment plan for your specific health issue She offers treatment sessions that last from 45 to 60 minutes leaving you relaxed and in a healing mode.
Eftpos and Health fund rebates are available
---
About the therapy
Bowen Therapy and Occupational Therapy soft tissue treatments are gentle, non-invasive treatments that can be provided through light clothing.
Treatment is safe and gentle enough for all people including babies, elderly and frail people, people with disabilities, people with severe pain conditions.
The treatment sessions involves a series of hands-on moves at specific points around the body which leads to a rebalancing and healing effect resulting in lasting relief from pain. Kathryn is most interested in providing treatment that relieves pain and discomfort by aiding the body to correct itself of imbalances.
Her practice offers a gentle but powerfully effective approach to the easing of pain associated with musculoskeletal and soft tissue conditions.
Some of the conditions that can be helped
Knee ankle and foot problems
Shoulder, elbow and hand problems
Fibromyalgia and chronic fatigue
Respiratory conditions and sinus problems
---
Service categories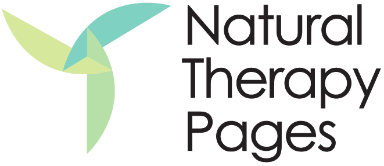 Kathryn Purse - Occupational & Bowen Therapy