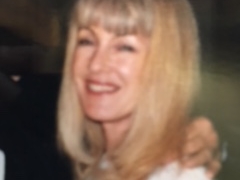 Kathryn Cooke
By identifying and reversing unconscious negative beliefs, we access higher energy fields associated with positive states of human-being.
Kathryn Cooke Kinesiology - Kurraba Natural Health
Servicing area
Neutral Bay, Kirribilli, North Sydney, NSW
---
Focus areas
Business
Telehealth
Allergies
Natural health
Energy
Relaxation
---
---

Kathryn Cooke Kinesiology - Kurraba Natural Health

For more than 20 I have been assisting clients shift deep-rooted misunderstandings of life and of themselves and others, by fostering their physical, emotional, psychological and spiritual well-being. Everyone one of us has the intrinsic ability to heal and we each utilise the intelligence of our body and its healing energy. My job is to act as a conduit for others accessing that which they themselves may overlook in times of stress and ill health. Utilising a variety of tools and techniques from different modes of healing, a customised session evolves. Throughout the balance, which spans over 1-2 hours, the patient will hover in and out of deep relaxation, whilst unproductive states of being, of behaviour and belief are shifted. It is here that the true benefits of Kinesiology can be seen. If you are suffering from stress, allergies or any other long standing emotional or physical issues Kinesiology can bring peace into your life.

Replacing negative energy with positive energy, for your highest evolution


---

How can I help?

With gentle muscle testing we can access stress and imbalances that are related to the emotional, physical, spiritual and cellular make-up. This bypasses confused, conscious thoughts and goes deeper into the unconscious. It is here where the clearing out of old beliefs and patterns can take place.


---

What can I help with?

An increased sense of well-being and health
Concentration and motivation
Allergies
Increased awareness and self esteem
A greater understanding of self and others
Setting and achieving goals
Emotional problems (anxiety, frustration, aggression)
Relief from pain and anxiety
---

Consultation Fees
Sessions run for BETWEEN 90-120mins. - $150.00 per session
Zoom Session - $150.00
Remote sessions - $75.00
BABIES & YOUNG CHILDREN - POA

Open 6 days a week, 7am - 7pm. By appointment only.

Located near the heart of the North Sydney business district. 7 mins walk from North Sydney Station 10mins from Milsons Pt Station.

Registered with Australian Traditional Medicines Society - ATMS Registration #16461and the Australian Kinesiology Association.


---
For more information about the best services for your needs or to organise an appointment - just give Kathryn a call!
Services
Kinesiology (Level 4 ) - Practicing since 1993. Sessions Face to Face; via Zoom; or Remote (Price on application)
2hr
KINESIOLOGY - Specializing in:- Rekindled Ancient Wisdom and Attractor Field Techniques. UTILIZING: Touch for Health; RESET; Facial Harmony; EFT; Tools of the Trade; One Brain; PKP; Attitude with Essence; Kinergetics; Transforming DNA; SIPS; ...
Professional Membership
ATMS - Australian Traditional Medicine Society
Australian Kinesiology Association
---