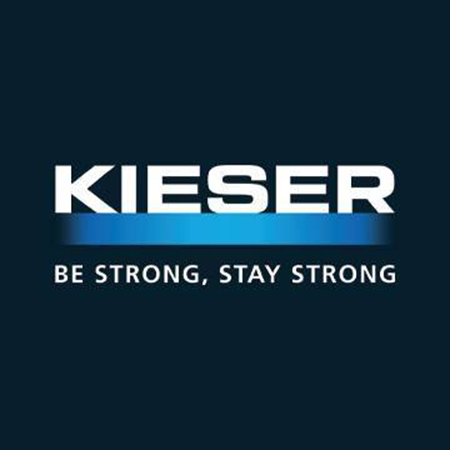 Kieser
Clicking on the Send Me Details Now button opens an enquiry form where you can message Kieser directly
Send Me Details Now
Living a healthy, active & pain-free life is possible. Strengthen your body no matter what your age, condition or goal in Kieser's state-of-the-art training facility. Schedule your consultation online. 
Accredited Physiologists for Pain & Surgical Rehab
Focus areas
Lower back pain
Weight management
Eating habits
Chronic pain
Continence
Stiffness
---
---
Kieser is an integrated physiotherapy, exercise physiology, rehabilitation, and strength & conditioning training clinic established in Melbourne in 2006.
A pioneer in strength training and the use of exercise equipment, Kieser continues to strive for innovative strength training machines by designing, testing and releasing new machines in their own Research and Development Department.
Their 50-year experience is reflected in their unmatched excellent quality of customer service.
With 160 clinics worldwide and 20 clinics in Australia, Kieser's mission to "Build a Stronger Australia" is guided by their core principle of "Strength for Health".
Clinics maintain a consistent standard in safety, reliability, durability and cleanliness to ensure proper concentration and focus on training is achieved. As well as enforcing physical distancing and proper health standards in all clinics.
Telehealth and local in-centre appointments are available.
Exercise Physiologists
Kieser's Exercise Physiologists are 4-year university degree holders and have gained accreditation from the Exercise and Sports Science Australia.
They will work with you to develop fitting strategies, educate you with proper use of equipment and support you on your program to achieve your personal goals.
High-Intensity Training
Kieser's High-Intensity Training can be combined with all Kieser strength training programs and is designed to be done twice a week with two 30 minute sessions.
1-on-1 Supervised Training
On your first 6 training sessions with Kieser, you will be individually supervised Kieser's Exercises Scientists or Exercise Physiologists.
You will be taught how to use the machines, perform exercises properly so you can do them independently.
How do I know if I need physiotherapy?
If you have chronic pain, have had surgery or injury, physiotherapy will help restore your mobility and function. Treatment is unique to your physical issues, examples are:
Back and neck pain caused by musculoskeletal issues
Bone, joint, muscle problems due to arthritis or effects of amputation
Respiratory condition like asthma
Disability due to heart condition
Pelvic problems caused by childbirth
Loss of mobility caused by trauma, multiple sclerosis or Parkinson's
Stiffness, inflammation, pain, fatigue caused by cancer treatment or palliative care
What happens on my first physiotherapy assessment?
Your initial assessment will run for 1 hour in which your physiotherapist will review your medical history, training background, physical condition, mobility and personal goals.
At the same time, you will be given a back strength test and recommended a physiotherapy course or scheduled your introductory training session.
Is a back strength test necessary during the assessment?
Yes, as long as your physical condition permits. Your back strength test will be performed on the Lumbar Extensor machine.
Should I bring anything with me for my initial assessment?
Bring your private health card for rebates of all physiotherapy appointments.
What should I wear during my initial physiotherapy assessment?
Wear comfortable clothing as your physiotherapist may ask you to do some stretching.
What should I prepare for my initial assessment?
Fill out an online registration form sent to your email. If you're unable to do this prior to your assessment, arrive 10 minutes early to finish any paperwork.
Do I need to sign an agreement right away during my assessment?
No. Your appointment is to perform an initial assessment of your physical capabilities and provide you with a treatment plan. If you wish to continue, you will schedule for an introductory session with one of the Exercise Scientists.
Book your initial physiotherapy assessment online.
Qualifications
Exercise and Sports Science Australia Accredited
---