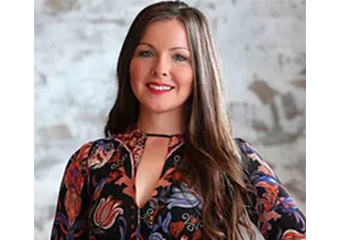 Kim Bingham Public Corporate Wellness & Spiritual Coach & Yoga Facilitator/Reiki Healer
Clicking on the Send Me Details Now button opens an enquiry form where you can message Kim Bingham directly
Send Me Details Now
Kim dedicates her working life to help others connect to their hearts, to ignite more compassion within oneself and for others. To become mindful, self aware and understanding of oneself and their truth, to be the best version they desire of themselves they can be and flourish in all aspects of their lives.
Kim Bingham Public Corporate Wellness & Spiritual Coach & Yoga Facilitator/Reiki Healer
Focus areas
Joy
Wellness
Spiritual coaching
Love
Self awareness
Happiness
---
---
About
With an entrepreneurial and passionate spirit, Kim built and managed an Employment, HR and Training Organisation over 11 years. In the later years of operation, she became burnt out and got on a plane bound for India where she spent the most part of a year healing emotionally, mentally & physically while training with some of the world's (and the Dalai Lama's!) Wellness Guru's in modalities such as Yoga, Mindfulness, Meditation, Sound Healing, Reiki & Massage. Since returning home, she now works as a Wellness & Spiritual Coach & Facilitator with Individuals, Retreats and Organisations, HR, Leadership and Business Mentor and runs Silent Wellness & Nourishment Retreats in Bells Beach, Victoria.
Kim is a passionate, soulful, spiritual, heart based, healer, lover of life, laughter and the simple things. Yoga, travel, connection with beings and nature makes her heart sing. She's genuinely fascinated by human behaviour, a lover of science and enjoys in depth discussions questioning why, how and what!
Kim is a huge advocate of silence and the benefits of. She knew after her first experience at a silent retreat, that creating space for others to be immersed in silence and experience the amazing and life changing benefits of, would be a prominent part of her future path.
​With her passion, knowledge and experience of Human Behaviour, Wellness, Spirituality, Coaching, Leadership, HR, Psychology and Business; she aims to guide, inspire and motivate Individuals and Organisations in need to transform and thrive!
​​​Kim works towards a future in hope that collectively, all beings consciously awaken and live a more mindful, compassionate for oneself and others, peaceful and happier existence
---
Service Offerings
Corporate Transformational Wellness Programs
Needing to decrease and prevent injury and absenteeism, increase productivity, improve culture, morale and the bottom line of your Organisation?
By focusing and investing in your Employees wellness of the mind, body and spirit, they will thrive and in turn your Organisation will flourish. Backed by science, countless studies and surveys, wellness is a guaranteed ROI; be ahead of the game and make Wellness a priority in your workplace... ​
Programs Comprising Of:
Needs Analysis & Matrix


Yoga / Mindful Movement


Mindfulness


Meditation


Breath Work


Discourse


Injury Prevention Training


Life, Spiritual & / or Peak Performance Coaching


Brain Mapping & Behavioural Profiling


Measured Results


Many co-facilitated Wellness Workshops & Activities available tailored to your needs. Click here for further information...
An online, phone or mobile service; we can come to you, or amidst nature and fully equipped.
Private & Public Wellness Services
Are you looking for a cleansing of the soul, to feel whole, self love, connected, empowered, with a peaceful mind, spirit and happy heart?
Let's journey together to help you understand yourself on a deeper level; your intuition, flow states and values so you can create the life you desire and have you flourish and manifest abundance in all aspects of your life!
Kim offers the following transformational wellness services to Individuals or Private Groups tailored to your needs...
Yoga (Public Classes Available)


Silent Retreats


Life & Spiritual Coaching


Meditation


Mindfulness


Reiki


Yoga Massage


Breath Work


Sound Healing


Facilitating Women's Circles; (cards, natural oils and crystals optional)


Brain Mapping & Behavioural Profiling


An online, phone or mobile service; we can come to you, or amidst nature and fully equipped.
Corporate Mentoring / HR Services
Do you desire to work with an experienced Mentor who will join you on your journey of self awareness, character and professional growth and in turn help you flourish and achieve success in however you may deem it? If so, Kim would love to work with you...
Kim is an Entrepreneur and multiple Business owner; owning and operating my first business at the ripe age of 22. She has lead and managed many Staff to grow in character and achieve professional greatness.
Kim is fascinated by human behaviour and driven by the desire to see my Clientele reach their optimal state of functioning, achieving ultimate personal awareness and happiness and in turn see that translate into their workplace and personal lives.
Kim can help in the following ways:
One on One Leadership Program and / or Tailored Consultations


Business Mentor Program


Outplacement Program


Employee Peak Performance Coaching


Brain Mapping & Behavioural Profiling


An online, phone or mobile service.
---