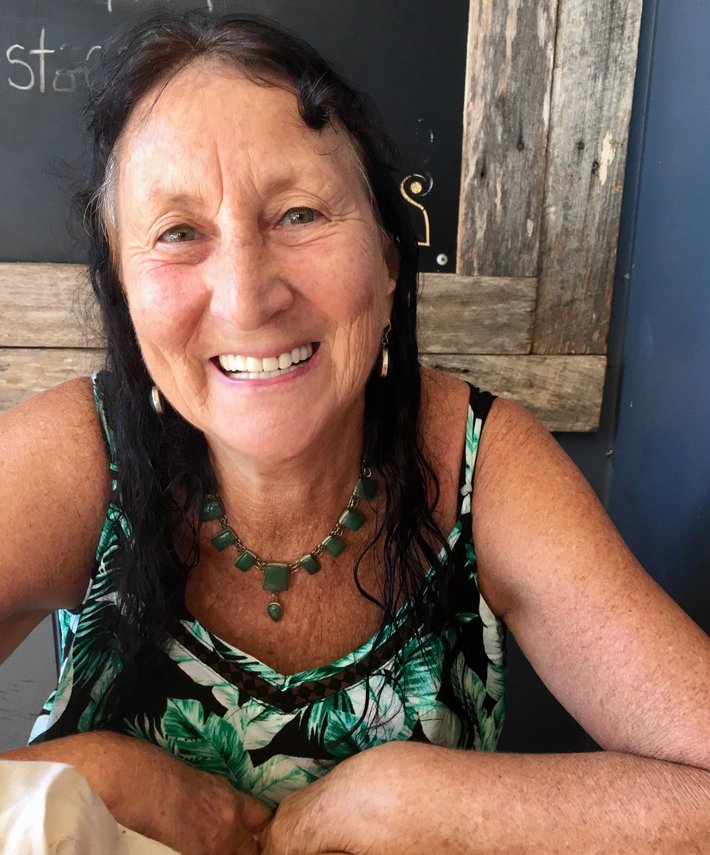 Want to find out my availability, pricing or opening hours? Click on Send Me Details Now to get started.
Send Me Details Now
Clicking on the Send Me Details Now button opens an enquiry form where you can message Lin Bell directly
Deep Spiritual Healing   Lin was born with the gift of healing and her mission is to use this gift for the upliftment of humanity.   She has a wealth of tools and experience to assist you to return to vibrant health and deep inner peace.   For more information, please click the services below  Kinesiology | Healings | Readings | Guidance Cards | Workshops | Tours
Healings
---
Focus areas
Subconscious
Distant healing
Emotional wellbeing
Healing art
Headaches
Love
---
---
SERVICES
SPIRITUAL HEALING and Distance Healing
I use my hands and channel energy to your body through physical touch. Commonly known as laying on of hands. I channel Source energy, balancing the Chakra energy system of the body to uplift, restore and bring calm.
PAST LIVES
Sometimes seeing past life parallel reality situations are a great way to bring healing to a present parallel time-line issue. Viewed as a movie, it provides an objective view to gain clarity. We access these lives through Kinesiology, Kiniji or Rebirthing. Often the Past Life is really ancestral and we carry that in our DNA.
KINIJI – Distance Session
This healing session is available on FaceTime or Skype. We work together, somatically experiencing the messages your body is giving you, by gently going into the feelings. I attune to your energy field, and am guided to direct you to underlying subconscious fears that are held in your body.
BIRTH TIME and KINIJI
I find out your birth time through the use of Kiniji which is a surrogate form of muscle testing and atunement to your energyfield. This is available on Skype or FaceTime as a 15 minute (for exact details) or 30 minute session (if unresolved birth issues arise). This session is also available in person.
MEDITATION
I've spent over 50 years practicing the art of meditation. I have also spent time with many Eastern and Western teachers, practice Self-Inquiry, and commune with the Angels and Masters of Light. I pass this wisdom on to You.
SHAMANIC HEALING
I spent much time with traditional peoples. Born and raised in South Africa, I always have a love of indigenous cultures. Inherent within is the ability to access deep subconscious energies. I recognize these and bring them to the surface so they may be received into your Awareness and accepted by you. I work with Mother Earth energies, the Ancient Ones and the Masters of Love and Light.
REBIRTHING
Through connected breathing, the cells of the body begin to expand and this allows old patterns to surface, to be seen and released. This process can be gentle or cathartic. I create a safe space for you to experience your journey, often reliving your birth, early childhood memories or past lives.

CRYSTAL AND AURA BALANCES
With the assistance of the healing power of crystals, I work with the body's Chakra and Meridian system addressing specific questions. This allows clarity, balance, a sense of peace and let go.The aura is the electro-magnetic field around the body and consists of 7 subtle layers each with it's own frequency which colour our creativity, emotions, thoughts, spirituality, vitality and health.

---
For more information about the best services for your needs or to organise an appointment - just give us a call!
Services
Kinesiology - Counselling
1hr 30min
Lin has practised in the Healing Arts for 42 years and works under the umbrella of Kinesiology, offering her intuitiion and ability to recognise the subtle nuances of your thoughts and beliefs and assist you in seeing this, so you can make new empowered c
Qualifications
Bkp Certified Kinesiology, Byron Kinesiology School 2001-2002
Nutrition & Herbs, Byron Kinesiology School 2002
Mediumship, Spiritual Healing, Arthur Findlay College, England 2014
Intuition Development, Kira Kay, Byron Bay 2008-2017
Diploma Trauma & Healing Indigenous, Gnibi College, Southern Cross University, Lismore 2012
Diploma Counselling & Rebirthing, Past Life Regression, Breathconnection, Lismore 1988
Te Kopere Maori Healing, Aunty Olive Bullock, New Zealand 1981-2012
Tsalgi/cherokee Studies With Dhyani Ywahoo, Sunray Meditation Centre, Vermont Us 1983
Crystal Healing, Aura Balances, Suzi Holbeche & Paul Solomon, Sydney 1983-1985
Meditation & Self Awareness, Enlightened Masters In India, Teachers In Us, Uk, Europe, Nz, South Africa 1977-2018
Spiritual Healing, Eileen Boud, Petersham, Sydney 1980-1983
Spiritual Healing, Harry Edwords, England 1969-1972
Spiritual Healing, My Father Taught Me As A Child
---