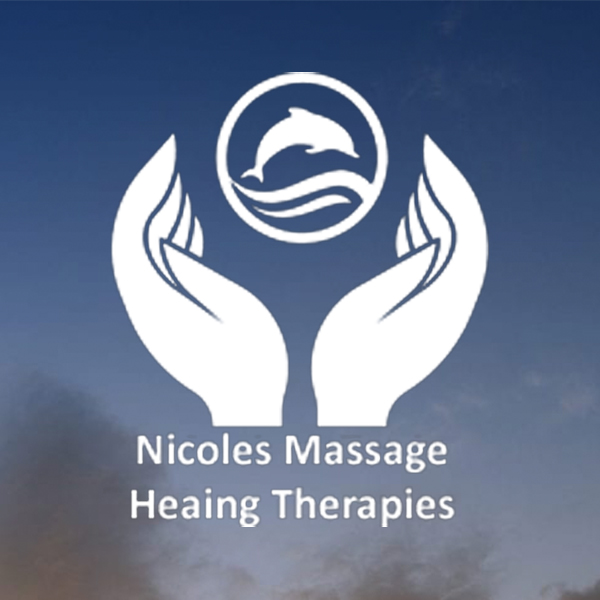 Want to find out my availability, pricing or opening hours? Click on Send Me Details Now to get started.
Send Me Details Now
Clicking on the Send Me Details Now button opens an enquiry form where you can message Mackay Body Rejuvenation Center directly
Massage is perhaps one of the oldest healing traditions. Many ancient peoples – including the Ancient Greeks, Egyptians, Chinese and Indians – were convinced of the therapeutic properties of massage and used it to treat a variety of ailments.
Mackay Body Rejuvenation Center - Massage Therapy
Servicing area
Mackay and surrounding areas
---
Focus areas
Physical pain
Childbirth
Waxing
Love
Hydration
Facial
---
---
Why Choos Massage Therapy
Massage therapy (including myotherapy) is the practice of kneading or manipulating a person's muscles and other soft tissue in order to improve their wellbeing or health. It is a form of manual therapy that includes holding, moving, and applying pressure to the muscles, tendons, ligaments and fascia.
The term 'massage therapy' is used to describe a wide variety of techniques that vary in the manner in which touch, pressure and the intensity of the treatment is applied.
Massage Treatments Available
Remedial/Sports/Deep Tissue
Relaxation Massage
Pregnancy Massage
Oncology Massage
Face and Body treatment
Crystal Massage
Bowen Therapy
Hot Stone Massage
Hawaian Massage
Lomi Lomi Massage
Ka Huna Massage
WHAT IS KA HUNA MASSAGE?
Kahuna massage is a holistic approach to rejuvenating and healing for body, mind and soul. It is ancient Hawaiian massage passed down by the Hawaiian Kahuna tribe that originated in the South Pacific. It is also known as Hawaiian Temple Style and Lomi Lomi massage. It incorporates long flowing rhythmic movements with the use of fingers, palms, wrists and forearms while the practitioner moves rhythmically around the table. Kahuna massage is approached with love and compassion as such is the aloha spirit. Importance is given to the breath to stimulate the flow of energy from the practitioner to the client via rhythmic strokes. It is a relaxing massage that nourishes multiple parts of the body at the same time as well as healing the body mind and spirit. Who can receive Kahuna?
The Principles of Ka Huna Philosophy is" IKE The world is what you think it is "I am aware"
KALA There are no limits, we are all one "I am free"
MAKIA Energy flows where attention goes " I am focused"
MANAWA Now is the moment of power " I am here now"
ALOHA To love is to be happy " I am happy"
MANA All power comes from within " I am confident"
PONO Effectiveness is the measure of truth " I am positive"
Pregnancy Massage
Mums to be start Nurturing yourself with Pregnancy Therapies and Massage.
I Specialise in Pregnancy Massage, Pre-natal Therapy with massage, bowen therapy and Ka-huna Hawiian Massage separate or combined therapies together. I have helped a number of mother thru their pregnancy and has assisted with easy labour and less complication. I have also helped a mother who her baby was breached too early corrected in the correct position which prevented pre-mature birth. It is amazing to see these little humans coming into the world healthy, happy and no complications during birth.
There are so many benefits with Pregnancy Massage and Pregnancy Therapy.
Increases energy, movement
Improved sleep quality. Deep tissue massage helps the increased production of melatonin hormone and serotonin compound in the body. As a result, people get to have their sleep rhythms regulated. When a pregnant woman receives a massage, it improves the quality of her sleep which promotes a good overall effect on the body.
Lowers stress and anxiety levels. Cortisol is referred to as the stress hormone. When a pregnant woman is introduced to massage therapy as part of prenatal care, the level of cortisol in her body is reduced significantly. This lets her experience good hormones that have been known to improve mood, vitality, and immunity.
Lessens swelling of the joints. Oedema is a medical term used for swelling. It is a common occurrence during pregnancy, and is caused by low circulation and extra pressure on the blood vessels. In order to stimulate the soft tissues and lower the buildup of fluids in swollen joints, deep tissue massage is recommended for pregnant women. At the same time, massage is able to improve the lymph system's ability to remove tissue waste in the body.
Alleviates muscle pain and cramps. Pregnant women also commonly experience muscle pain and cramps. These discomforts usually occur due to muscular tension and heightened motor neuron activity. With the help of a specialist experienced in pregnancy massage Melbourne, these can be greatly reduced.
Reduces nerve pain. A number of women experience sciatic nerve pain, especially in the late stages of their pregnancy. This is because their uterus rests on the muscles in the lower back and pelvic floor. When this happens, the pressure extends tension to the upper and lower leg muscles which result in swelling in these areas. Thanks to Melbourne massage specialists that offer prenatal care therapy, mothers are able to get the help they need in releasing the tension they feel in nearby muscles. Through massage, women get to experience less sciatic nerve pain throughout their pregnancy.
Lowers risk for premature birth. Studies have shown that pregnant mothers who regularly received prenatal massage therapy were less likely to encounter a premature birth as compared to women who did not get a massage throughout their pregnancy.
Reduces the baby's stress hormones. Apart from helping the pregnant mother, massage also lowers the stress hormones in the baby. Research has shown that massage plays a vital factor in raising the baby's cortisol levels even if they are still inside their mother's womb. Because of this, it is safe to say that mothers aren't the only ones who receive the health benefits of pregnancy massage.
Mobile Services
Mackay body rejuvenation center is the premiere specialist for any type of mobile massage in Mackay. We offer mobile massage, Bowen therapy, beauty services, mobile pregnancy massage and mobile therapies in Mackay and surrounding areas.
All of our mobile services can be tailored to both home and corporate settings. We can cater any mobile massage service to your needs.
Mobile Treatment Service Area
I offer my Mobile Massage service to these following suburbs in and around Mackay.
Shoal Point | Bucasia | Rural View | Eimeo | Dolphin Heads | Blacks Beach | Nindaroo | Beaconsfield | Slade Point | Mackay Harbour | Andegrove | Richmond | Glenella | Mount Pleasant | Erakala | Foulden | North Mackay | Cremorne | Mackay City | Racecourse | West Mackay | Paget | Ooralea | South Mackay | East Mackay | Bakers Creek | Dumbleton
---