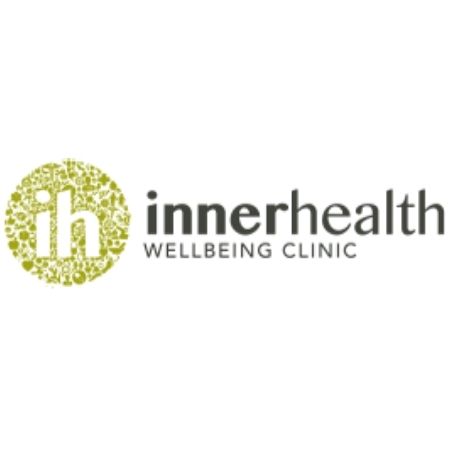 Inner Health Chiropractic
Want to find out my availability, pricing or opening hours? Click on Send Me Details Now to get started.
Send Me Details Now
Clicking on the Send Me Details Now button opens an enquiry form where you can message Marc Rahme directly
You can't seem to get rid of your headache no matter what you take? Sitting for long hours causing back pain? With Inner Health's holistic approach, you can achieve effective relief & healing from common ailments & chronic conditions. Contact the clinic to make an appointment or schedule your treatment.
Natural Therapies for Chronic Conditions, Trauma & Injuries
---
Focus areas
Back pain
Spinal
Sports
Neck tension
Genetic health
Pain relief
---
---
Inner Health Chiropractic is a drug-free, hands-on, safe health clinic that aims to improve the overall health of the community one spine at a time.
The clinic offers a multi-disciplinary approach in treating spine-related disorders—headaches, neck pain, back pain, sports injuries, postural enhancement and preventative strategies.
The team's goal is to educate the community at large and serve as a place of health-oriented knowledge.
During your first visit with the practitioner, they will take a detailed history and examine you to pinpoint your specific health issue.
Based on your results, they'll develop a treatment plan to help you get the most relief from the pain and agony you're experiencing.
Services Offered
Chiropractic
In chiropractic, the nervous system is utilised as a healing mechanism.
Typically, patients seek chiropractic care to ease common ailments.
At Inner Health, you'll receive an evidence-based treatment plan tailored to your needs, and rehabilitative treatment to prevent relapses.
Areas of Focus
Head/neck
Upper limb
Lower limb
Back/torso
Pelvis/hips
Massage
You can enjoy significant health benefits from massages. Regular massages will help you achieve your health goals quickly and safely. All massage treatments are non-invasive.
You can select from the following massage types based on your needs:
Chinese massage
Thai massage
Remedial massage
Podiatry
There are 26 bones in the foot, 33 joints, and over 100 muscles, tendons, and ligaments.
It's easy to take this for granted until something breaks, or our bodies hurt.
Stress on the foot and the tissues surrounding it may increase the risk of pain in the feet, ankles, lower legs, knees, hips, or back.
Foot Orthotics correct poor foot biomechanics and can improve and prevent many types of symptoms, including:
Forefoot pain
Arch strain
Policeman's heel
Ankle pain
Shin pain
Knee pain
Acupuncture
Acupuncture's therapeutic benefits have helped patients across the globe relieve pain in various parts of their bodies.
Inner Health's acupuncture therapists can customise a treatment plan based on your specific needs when implementing acupuncture.
You can get relief from acupuncture for:
Addiction
Headache
Tennis elbow
Stroke rehabilitation
Menstrual cramps
Fibromyalgia
Low back pain
Myofascial pain
Asthma
Carpal-tunnel syndrome
Osteoarthritis and more
Some benefits of acupuncture include:
Relaxes aching back muscles
Soothes indigestion
Eliminates obesity-like conditions
Reduces the side effects of radiation therapy
Relieves anxiety and depression
Reduces muscular soreness, nausea, sinus issues, migraines, and headaches.
Physiotherapy
An injury or health issue can limit your body's movements and decrease your quality of life.
If you're having difficulty walking, climbing the stairs, or getting in and out of bed, then physiotherapy treatments may help you.
Physiotherapy treats several orthopedic disorders, including:
Fractures
Sports injuries
Amputation
Joint disorders
Neck pain
Back pain
Post-operative conditions
Arthritis
Inner Health physiotherapists can help you determine the impact of your condition and how serious it is.
As soon as your condition is identified, therapists will implement the best physiotherapy practices to release any pain or trauma.
Some benefits of physiotherapy
Gain back your strength
Develop full-body movement, joint mobility, and endurance
Get rid of stress and pain
Opening Hours
Monday: 9:00 am to 6:00 pm
Tuesday: 9:00 am to 6:00 pm
Wednesday: 9:00 am to 6:00 pm
Thursday: 9:00 am to 6:00 pm
Friday: 9:00 am to 6:00 pm
Saturday: 9:00 am to 6:00 pm
Today, people feel health clinics generally provide better results than prescription drugs and surgery.
If you've been searching to get quality treatment for you, Inner Health can help enhance your overall health conditions.
Send a message to request an appointment or book online.
Initial Consult - Full Assessment
Follow up treatment sessions up to 15 mins
Qualifications
Degree In Chiropractic Science
Degree In Applied Science Leisure And Health
Lower Limb Bio-mechanist
Professional Membership
Chiropractic Board Of Australia
Podiatry Board Of Australia
---