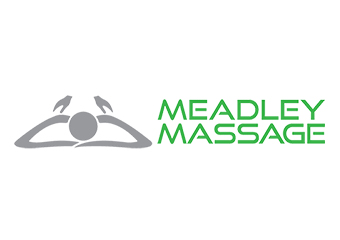 Meadley Massage
Clicking on the Send Me Details Now button opens an enquiry form where you can message Glenn Meadley directly
Send Me Details Now
Sports and Remedial Massage Specialist
Meadley Massage
Servicing area
Redfern East/Moore Park, New South Wales
---
Focus areas
Respiratory problem
Anxiety
Stroke
Stress Management
Nervous system
Sinus
---

Welcome to Meadley Massage

Massage is becoming a necessity rather than a luxury thanks to our increasingly demanding, complex and stressful lives.

Regular massage provides many health benefits to those who partake. Scientific research has found that such therapy positively effects circulation and lymphatic systems, muscular and nervous systems, pain perception, moods, anxiety and respiratory problems.


---
Our Therapies

Sports Massage Therapy
The main purpose of sports massage therapy is to help alleviate the stress and tension which builds up in the body's soft tissues during physical activity.

Where minor injuries occur massage can break them down quickly and effectively. Sports massage can prepare the athlete:

To promote flexibility and to prevent injuries.
Sports massage can help prevent those niggling injuries that so often get in the way of performance and achievement, regardless of whether a person is an accomplished athlete or a light exerciser.

Remedial Massage Therapy
Remedial (therapeutic) massage helps the body recover from the stresses of strenuous exercise, and facilitates the rebuilding phase of conditioning.

Swedish Massage Therapy
The main purpose of Swedish massage is to increase the oxygen flow in the blood and release toxins from the muscles.

Shortens recovery time from muscular strain by flushing the tissues of lactic acid, uric acid, and other metabolic wastes
It increases circulation without increasing heart load
It stretches the ligaments and tendons keeping them supple and pliable
It stimulates the skin and nervous system
It soothes the nerves at the same time
It reduces stress (emotional and physical)
Is recommended in a regular program for stress management
It has many specific medical uses
Sinus Massage Therapy
Sinus massage is a quick and effective method to relieve your sinus.

It also promotes drainage and relieves sinus headaches and normal headaches. When you can't sleep at night or can't work, a sinus massage could be a quick effective solution for a niggling problem.

Trigger Point Therapy
Trigger point therapy is a bodywork technique that involves applying pressure to tender muscle tissue in order to relieve pain and dysfunction in other parts of the body.

Sometimes massage and trigger point therapy are performed together. Trigger point therapy is also called myofascial trigger point therapy.

Deep Tissue Therapy
Deep Tissue Massage is a massage technique that focuses on the deeper layers of muscle tissue.

The purpose is to "unstick" the fibres of a muscle while releasing deeply-held patterns of tension, removing toxins, while relaxing and soothing the muscle. It is both corrective and therapeutic. It aims to release the chronic patterns of tension in the body through slow strokes and deep finger pressure on the contracted areas, either following or going across the fibres of the muscles, tendons and fascia.


---
About Us

Glenn Meadley is a Diploma-qualified member of the Australian Association of Massage Therapists and runs his own consulting and contract massage therapy business.

He has worked with some of the world's elite cyclists - most recently at the UCI World Track Championships in Sydney in November. Glenn counts some of Australia's top Rugby League players amongst those who recommend his services. As well as these elite athletes, Glenn also has clients from the young to elderly and pregnant women.

Glenn can be contacted on 0417 277 614 to arrange an appointment. Glenn is conveniently located in Moore Park Gardens, close to the city and eastern suburbs.

Glenn completed his Diploma in Massage Therapy at Loftus Campus of TAFE. He also teaches massage therapy in the Community College network. Over the last two years Glenn has worked with some renowned Chiropractors learning from their experience and expertise he has been involved with volunteering for various events including the Kurnell Triathlon series, the Forster Triathlon and the UCI World Cycling Championships in Sydney in 2006.
---