Melbourne Float House
7 Trade way
Kilsyth South VIC 3137
Servicing area: Kilsyth South, Ringwood & Melbourne VIC
Infrared sauna therapy
DNA analysis
Optimal health
...
Want to find out my availability, pricing or opening hours? Click on Send Me Details Now to get started.
Clicking on the Send Me Details Now button opens an enquiry form where you can message Kerry Thurrowgood directly.
Stress and pain is a result of imbalances and muscle tension. Take time off your busy schedule and engage in an hour of soothing holistic therapies.
Lymphatic Drainage Suit, Reiki & Massage Therapies
---
Energy Healing & Massage Therapy
Eliminating physical and emotional blockages is key to health. At Melbourne Float House in Kilsyth South VIC, we treat the body, mind and spirit by combining manual therapies and spiritual healing modalities such as Reiki, lymphatic drainage and massage therapies.
What is a Lymphatic Drainage Suit?
The lymphatic system is responsible for collecting excess fluid from the tissues of the body and returning it to the bloodstream through the lymph nodes. It keeps the immune system strong, protects the body from diseases and maintains body fluid levels.
A lymphatic drainage suit can help keep your lymphatic system healthy. This compression garment comes with separate attachments that you wear on your legs, arms and hips to stimulate fluid with a pulse pattern.
The Benefits of Lymphatic Drainage
Toxin overload can lead to overfatigue and hinder you from being productive. A lymphatic suit helps the lymphatic system release toxins and prepares your body for peak performance.
Many athletes use this compression suit after their training sessions for the following benefits:
Maintain fluid levels in the body by removing excess fluids
Increase concentration
Increases energy levels
What is Reiki?
Reiki is a Japanese holistic healing method that treats stress, relaxes the mind and body, and promotes healing. 'Rei' stands for God's wisdom, or the higher power, and 'Ki' means 'life force energy'.
The practice involves the laying of hands over the client's body and invocation of an invisible life force energy. Low energy leads to sickness and high energy leads to health and happiness.
The Benefits of Reiki
Because of our busy lives, we lose sight of the fact that our bodies need rest. Undergoing a Reiki treatment offers you this opportunity and other health benefits,
including:
Promotes deep relaxation
Increases energy levels
Eliminates energy blocks
Relieves stress
Enhances overall wellbeing
Reduces pain
Revives vitality
What is a Massage Therapy?
Getting a 45-minute massage can help alleviate muscle tension and facilitate healing of the mind, body and spirit. Imagine if your massage session came with floating therapy—you can reap loads of health benefits!
During a regular massage therapy session, your therapist will perform massage techniques tailored to your needs and specifications.
A massage and float combo allows you to immerse yourself in the benefits of a floating therapy after receiving a soothing massage. Floating after a massage relieves sore muscles, detoxifies the body, rejuvenates the skin and brings forth total relaxation.
The Benefits of a Massage Therapy
A massage therapy session offers a host of benefits that covers all aspects of your being. Apart from treating muscle pain,
it does the following:
Induces relaxation
Rejuvenates mind and body
Improves posture
Releases tension
Promotes a holistic wellbeing
---
Book an appointment to experience the life-changing effects of our holistic manual therapies.
---
Service categories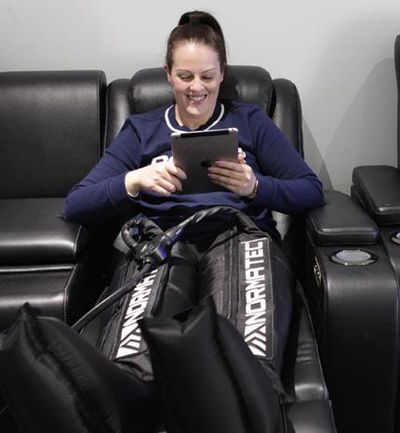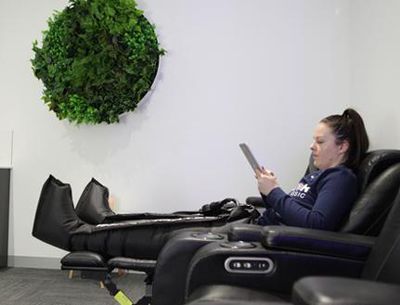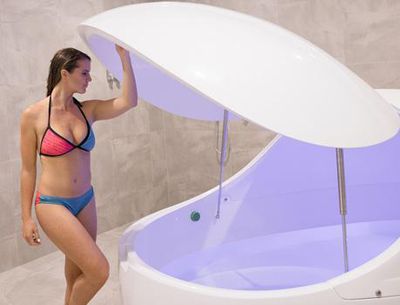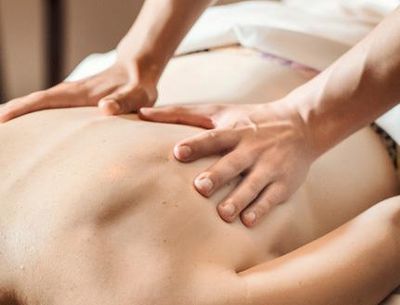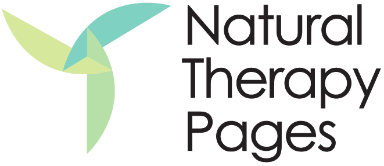 Melbourne Float House