---
Interested to know what Buteyko Breathing is all about? Could this breathing technique improve your health? Find out more in this live webinar held by Mim Beim.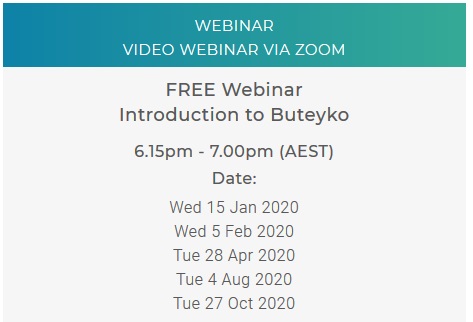 Mim Beim Buteyko Breathing course is, in essence, Breathing Bootcamp. Over a short period of time, you will learn to breathe well, permanently reversing symptoms caused by dysfunctional breathing, such as Asthma, Sinusitis, Irritable Bowel Syndrome, Reflux (GORD), Snoring, Sleep Apnoea, Chronic Fatigue Syndrome, Fibromyalgia and more.


Click here to learn more about Buteyko.


All Buteyko courses cover the same content and will help treat symptoms caused by dysfunctional breathing. Choose the course that best fits your schedule and where you live.
2-Week Course for Adults (13yo+)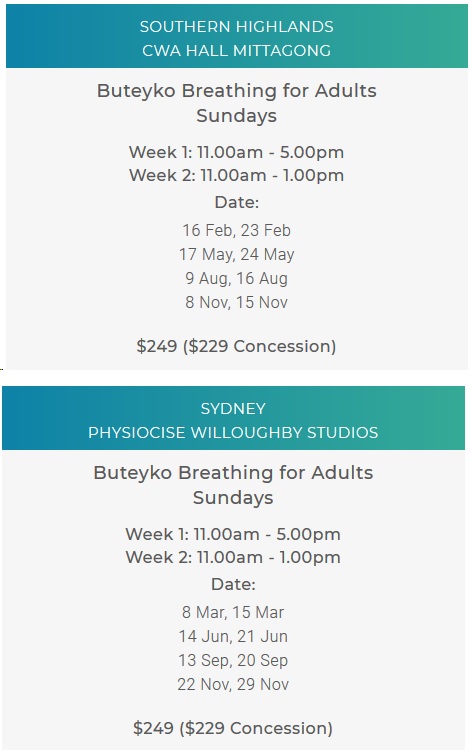 2-Week Online Course via Webinar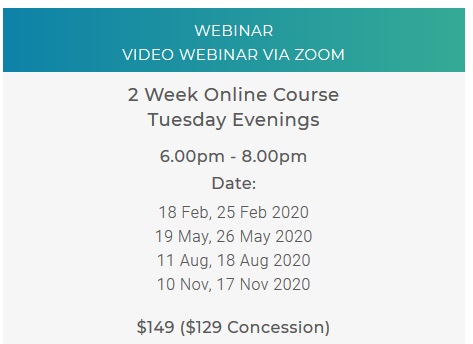 Breathing Reset
Breathing re-set classes are perfect if you need a breathing brush-up, or feel the need to finesse your breathing style. A quick 2 hour class (Lesson 2 of the Buteyko course). Practical review of all breathing exercises. Available only to those who have previously done one of Mim's Buteyko courses.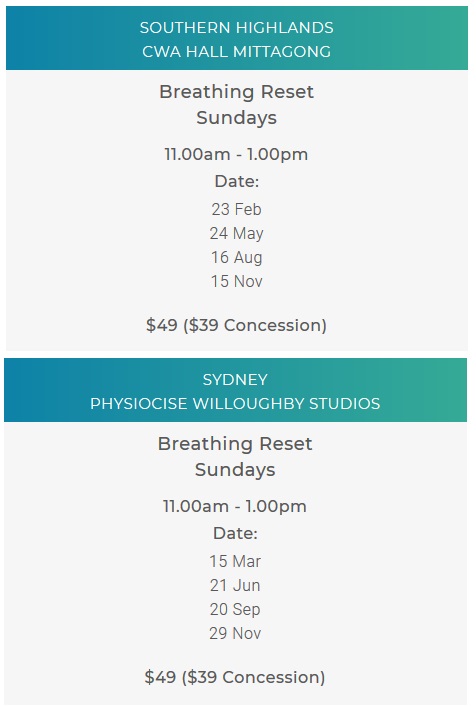 Children Course
The children's Buteyko course is deliberately 'short and sweet' to maintain the attention of the target audience! The course is delivered using slides, videos and of course practical breathing exercises. Parents/guardians are integral to the class, as homework in the form of breathing exercises will need to be continued to ensure lasting changes. For 7-12 year olds.
---
Diploma of Naturopathy, Nature Care
Bachelor of Economics, Sydney University
Graduate Diploma Nutrition, ACNEM
Previous Head of Naturopathy ATMS
Diploma of Buteyko Breathing
Certificate of Sleep Medicine (Syd Uni)
Graduate Diploma Human Nutrition (Deakin Uni)
Lecturer ACNT, Endeavour
Oxygen Advantage instructor
---
Memberships
Fellow Naturopath Herbalists Association Australia (NHAA)
Australasian Medical Writers Association (AMWA)
Australian Society Authors (ASA)
Australian College of Nutritional and Environmental Medicine (ACNEM)
Australian Natural Therapies Association (ANTA)
Buteyko Breathing Educators Association (BBEA)
Fellow of Buteyko Professionals International (BPI)