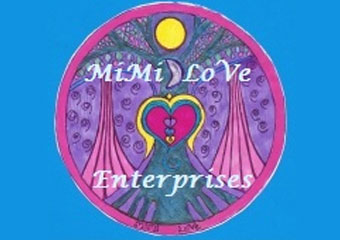 Member since 2006
Mimi Love Enterprises
Mimi Anastas
Servicing area: Shoalhaven District @ Morton Inland from Milton, Ulladulla, Burill Lake and Termeil. Dapto area near Wollongong.
Chronic health issues
Readings
Face to face
...
VIRTUAL SESSIONS - ONLINE FACE TO FACE AND PHONE SERVICE
ALTERNATIVE HOLISTIC MEDICINE PRACTITIONER
HOLISTIC HEALTH SCIENCE
HOLISTIC COUNSELLING
FOOD AS MEDICINE - NUTRITION
HEALTH & WELLNESS
VIBRATIONAL MEDICINE
FREQUENCIES OF LIFE - EVERY LIVING ORGANISM HAS A FREQUENCY
Frequencies of Life Holistic Counselling and Natural Therapies Treatment enveloping aspects from the Traditional Chinese Philosophy to the Esoteric World of the Tree of Life and Reiki.
HOLISTIC HEALING THERAPIES...
HOLISTIC COUNSELLING & HEALING...HEALTH COACH...
MERIDIAN BALANCING
HEALTH RETREAT...MASSAGE...READINGS...WORKSHOPS
Adaptive flexible interconnective structuring on all levels and dimensions wherever your etheric body needs to go at anytime. Treating your body with how and what it can cope with and needs within your belief system.
Services
VIRTUAL SESSIONS - ONLINE, FACE TO FACE & PHONE
HOLISTIC HEALING THERAPIES: Physical Structure for injuries and Chronic conditions to Mind Body Aoul Esoteric Healings using Kinesiology and Traditional Chinese Philosophy with any or all types of therapies from Aroma, Colour, Dry Needling, Energetic Essences, Kinesiology, Massage, Reiki and Tuning Forks.
HOLISTIC COUNSELLING & HEALING: Anxiety, Depression, Emotional and Stress Treated.
HEALTH COACH: Chronic illness and health lifestyle and diet for healing your mind, body and soul.
HEALTH RETREAT: Day and overnight packages for holistic healing treatment, reading, massage, health and lifestyle changes learning how to manage your Food as Medicine as an individual, couples or small group.
MASSAGE: With or without Dry Needling, Acupresssure and Reflexology.
READINGS: Esoterically working as an Empath with Numerology, Palmistry, Cards and Tree of Life - Kabbalah.
WORKSHOPS: Art as Therapy, Food as Medicine, Aroma for home and professionals, Card Readings, Colour Therapy, Healings, Kinesiology, Nutritional Kinesiology, Energetic Kinesiology, Mind, Body Soul Communication, Numerology, Palmistry, Olive Oil Soap Making, Tuning Forks, Water Kefir and Vibrational Medicine.
FACE TO FACE, OVER THE PHONE AND MOBILE SERVICE AT MORTON. FACE TO FACE AT DAPTO ONE DAY PER MONTH.
Qualification details
Aromatherapist, Acu-Reflexology, Acu-pressure, Art, Breathing & Sound Therapy (Music), Colour Therapist, Cupping, Energetic Essences & Medicine, Flower Essences, Guasha Therapy, Homeopathy, Holistic Kinesiologist, Hot Stone Massage Therapist, Kinesiologist, Meridian Balancing, Myofascial Dry Needling, Moxibustion, Nutritional Kinesiologist, Reiki Master, Tea Sommelier (TCM Teas, Herbs & Spices), Tuning Forks, TCM Massage Therapist, Trainer & Assessor