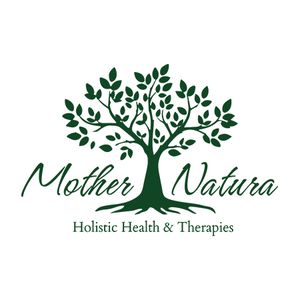 Member since 2014
Mother Natura Holistic Health and Therapies
Servicing area: Malabar, Maroubra, Pagewood, Matraville, Little Bay, La Perouse, Botany, Coogee, Randwick, Kingsford, Glebe, Newtown, Surry Hills, Central, Paddington, Annandale, Leichhardt, Broadway, Ultimo, Erskineville
Anxiety
Food sensitivities
Natural medicine
...
Want to find out my availability, pricing or opening hours? Click on Send Me Details Now to get started.
Clicking on the Send Me Details Now button opens an enquiry form where you can message Elena Ballatore directly.
Elena Ballatore is a Naturopath specializing in Nutrition, Iridology, Herbalism, Homeopathy, Aromatherapy, Bush and Bach flowers.

Servicing Malabar, Maroubra and the Eastern Suburbs
Mother Natura Testimonials and Values
---
Testimonials

I started seeing Elena three years ago for my thyroid disorder. I was always fatigued, prone to colds (once a month) and had no energy. My health and vitality since then have improved tremendously.
Elena is very warm and genuinely cares about helping people regard their health. She is deeply committed to healing through natural means by giving our bodies the wisdom to heal itself with natural/ homeopathic remedies, nutrition and mindfull living.
Under Elena's guidance, I've also come to trust my 'inner doctor', listening to my body for cues and giving it help to regain it's balance when under stress. I feel more balanced, energetic and in control of my health. Thank you Elena!
I hold her in high esteem and have recommended her to many people. She is truly an excellent physician!!
Soo Kee NG, South Coogee


I have participated in Elena Ballatore's courses in nutrition and cooking. I have also been to personal/family naturopath consultation for my daughter and I. Elena is very knowledgable and professional. She creates a friendly and open atmosphere amongst the participants in her courses and gives healthy advice that last for life! I can warmly recommend Elena's courses and natural therapies.
Annika Nyström, Maroubra


An Italian friend of mine told me about Elena in 2013 when I was in Sydney.
I was looking for a nutritionist and naturopath for some time.
I had no particular health problems but I felt that my energies were very low and I could not bear the daily rhythms of a mother of two girls and a full time job .
Also felt that there was something that feeding took me to have digestive problems and bloating of stomach very annoying.
After only the first meeting I realized that Elena was the right person .
His method very professional and very complete fascinated me immediately and solved my problems above .
His preparation , his passion and extreme sensitivity make her a naturopath that analyzes the patient in its entirety for yourself physically and mentally.
No doubt the fact that Elena also explained to me why my body and my mind were " good" has allowed me to better understand the causes of my discomfort and therefore know what to do to keep in shape and feel good.
A few months later I brought Elena also my girls that, like most children , they had problems with frequent colds and coughs .
Through a change of power and the necessary remedies can say that their life has completely changed . They are in perfect shape and now I never get sick . I feel I have the tools to grow my daughters to strong healthy with regular visits but less and less frequent.
I can honestly say that Elena has changed my life and the lives of my children . And for that I am grateful .
Federica Martinetto, Torino, Italia


For years I had struggled with many different diets and advices from nutritionists and I could never seem to grasp what it is exactly I'm doing wrong with my diet. It wasn't a weight problem in specific but mostly feelings of discomfort in my body and feeling well. I had issues with my stomach, periods and bloating, digestion and other discomforts in my skin. After meeting Elena and becoming her patient, she put me on diet I initially thought would be temporary. But after her educational teachings she taught me things I never knew about my body all through diet. In the beginning I was a little skeptic until I physically felt the results.
As a gift to my friend we attended Elena's nutrition class,. After it I couldn't shop for food without her list in my hand!
And now, I cannot only shop without it, but I understand what foods I shouldn't choose and why. When eating out I don't feel embarrassed in front of people when ordering, looking like the typical woman on that typical diet. I couldn't recommend anyone better for nutrition education. With Elena I understand the no's as well as the yes'.
Because I understand I have no temptation to go back to my old ways. You'll love it! I promise.
Borbala Balogh, Alexandria



---
Values

"One thing is certain: That is, that the power of belief, the power of thought, will move reality in the direction of what we believe and conceive of it. If you really believe you can do something, you can. That is a fact."
Daisaku Ikeda

"The doctor of the future will give no medicines, but will interest his patients in the care of the human frame, in diet, and in the causes and prevention of disease."
Thomas Edison


"The secret of health for both mind and body is not to mourn for the past, not to worry about the future, or not to anticipate troubles, but to live the present moment wisely and earnestly."
Siddartha Gautama Buddha


"Where you are is a result of who you are, but where you go, depends entirely on who you choose to be."
Hal Elrod


"Happiness is not something ready made. It comes from your own actions."
Dalai Lama


"You should sit in meditation for 20 minutes a day, unless you are too busy; then you should sit for an hour."
Old Zen proverb


"Every patient carries his or her own doctor inside."
Albert Schweitzer


"The root of all health is in the brain. The trunk of it is in emotion. The branches and leaves are the body. The flower of health blooms when all parts work together."
Kurdish Saying


"A man too busy to take care of himself is like a mechanic too busy to take care of his tools".
Spanish proverb


"The part can never be well unless the whole is well".
Plato


"Those who think they have not time for bodily exercise will sooner or later have to find time for illness."
Edward Stanley


"To keep the body in good health is a duty, otherwise we shall not be able to keep our mind strong and clear."
Siddartha Gautama Buddha


"Every human being is the author of his own health or disease."
Siddartha Gautama Buddha


"Health is not simply the absence of sickness"
Hannah Green


"Sickness is the vengeance of nature for the violation of her laws."
Charles Simmons


"To ensure good health: eat lightly, breathe deeply, live moderately, cultivate cheerfulness, and maintain an interest in life."
William Londen



---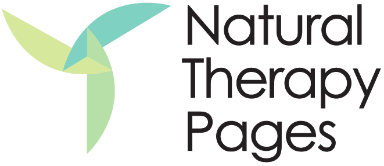 Mother Natura Holistic Health and Therapies