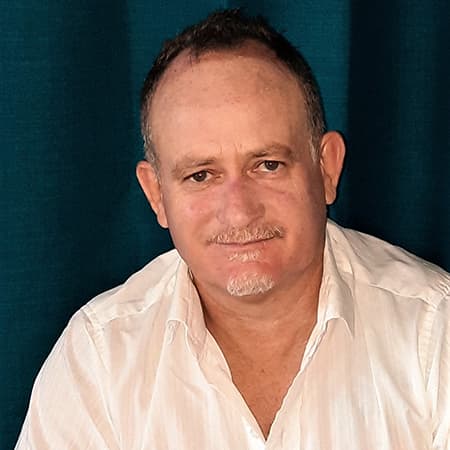 Narara Jackson Kinesiology and Hypnotherapy
Clicking on the Send Me Details Now button opens an enquiry form where you can message Tim Goble directly
Send Me Details Now
Now providing Sports Kinesiology for muscle and joint pain and flexibility issues. Holistic Kinesiology, Mind Body Medicine, Hypnotherapy, Reiki. Calm safe and inviting clinic space in Narara near Gosford on the Central Coast of NSW Assists in alleviating anxiety, depression, chronic pain, phobias, addictions, relationship issues, goal setting, grief and loss, memory issues and more. Specialising in face-to-face sessions using a variety of modalities. Online also available. home Visits avialable
Narara Jackson Kinesiology and Hypnotherapy. Sports Kinesiology, Mind Body Medicine, Holistic Kinesi
Servicing area
2250, 2251,2256
---
Focus areas
Brain integration
Subconscious
Manifestation
Tapping
Relaxation
Headaches
---
Holistic kinesiology - Sports Kinesiology - Mind Body Medicine and Hypnotherapy
Start your healing Journey now - Anxiety, depression, chronic pain, emotional truama, learning difficulties and more.
Hi. My name is Tim and I have been working with adults, teenagers and children for over 25 years.
I love working holistically with clients by uncovering under lying emotional issues, determining a therapeutic goal or goals and then providing a full emotional and physical balance. The tools I love to use inlcude: Essential oils, crystal bowls, tuning forks and chimes , acupressure, energy work, chakra balancing and massage.
Each session is specific to your individual needs and is determined through a thorough intake and assessment - mapping emotional and physical symptoms and looking for patterns and connections.
Kinesiology is very effective for chronic pain, depression, anxiety, grief and loss issues, self esteem, procrastination, memory, decision making and emotional blockages. It is also great for goal setting, manifestation and confidence building
I am passionate about creating a beautiful calm therapeutic space for my clients to talk, heal, grow and ultimately heal and expand.
I love doing what I do because it is gentle, effective, safe, and unobtrusive. I love seeing the healing taking place often before my very eyes. I love it when clients have that Ah huh moment. Where they can see their own healing taking place and feel the difference in their mind and their bodies. I love it when i can see a client in a totalyl relaxed space and amazing healing is taking place.
Call or message now for a free 15 minute discovery call to see how holistic kinesiology, hypnosis or reiki can help you.
My Specialisation
My speciality is working with adults who have been or are being abused and looking to rebuild and transform their lives. Often past abuse will manifest as unwanted symptoms such as anxiety, depression, worth issues, grief and loss, addictions and more. Kinesiology is an amazing tool that can work as a stand alone technique or with other modalities.
Holistic Kinesiology
Holistic kinesiology is a practice that uses muscle monitoring to ask our body what it needs to heal on both a physical and emotional level. To restore balance to the mind and body. To create peace and harmony. This is done at a subconscious level. Often our underlying issues are so deep inside us that we don't know what our problem is. We just know there is something wrong and we want it to be mended. We may not be able to verbalise our issues. We know we have pain, we know we have hurt but we often don't know what it is and we don't know how to fix it. Holistic Kinesiology can help with this. We start off by counselling to determine what the underlying the issue might be. It could be a past thought or event that is causing the physical pain or it could be an emotional block. More often than not the two will be related. For example if we have a frozen or sore shoulder this could be related to grief and loss issues. Once we map out the emotional underlying motivator, we can then use this information to work on the physical issues or vice versa. The Mind and the Body are interconnected. If we help one we can help the other. Holistic kinesiology is great for relieving anxiety, depression, chronic pain, headaches, structural issues, brain fog and grief and loss issues
For adults I am currently specialising in working with women and men who have experienced child hood trauma or current or previous domestic violence in a relationship.
Holistic Kinesiology sessions usually run for 90 minutes and work best as a 3-6 session package (Discount available)
Kinesiology for Kids
Children and young people will often respond very quickly to holistic kinesiology. Behaviours and other problems in children and teenagers such as such as learning difficulties, reading problems, stuttering, anxiety, nervousness, depression, bed wetting, sleep problems, fears and phobias can all be minimised and alleviated by a series of Holistic kinesiology sessions. I will see children with their parents and often we will work together to solve solutions to physical and/or emotional problems.
Children often diagnosed with ADHD, ADD and other hyperactive disorders may be suffering from childhood trauma. Although medication works, it does not uncover the underlying issues. It does not explore what is happening on an emotional level. The behaviours are the symptoms but what are the underlying causes? We at Narara Jackson Kinesiology and Hypnotherapy can help.
Kinesiology for kids sessions usually last between 30 to 45 minuties and work best as a 6-8 session package (Discounts available)
Hypnosis
Want to lose weight? Stop smoking? Over come public speaking fears? Gain confidence? Then hypnotherapy could work for you. We use a variety of techniques including straight hypnosis, fascination, mesmerism and "the swan" (which involves you being fully conscious – but we access your subconscious by accessing your hand for communication) Depending on your level of consciousness. We can either help you change behaviour with suggestions, communicate with your subconscious through "yes and no" responses or have conversations with your subconscious to determine blockages and allow these blockages to be freed. Often our fears or phobias can be linked to something that has happended in childhgood or even a past life. Past life regresison also avialable.
To get the best out of your hypnosis we normally recommend a package of 5-8 sessions. Please call or text to book in for a free no-obligation 15 minute discovery session
Reiki
Reiki is a healing modality that works by channelling universal energy to heal various parts of the body. It is relaxing, unobtrusive and involves minimal participation by the client. It's about lying on the massage table and allowing the energy to pass through the practitioner and in to you. It channels intelligent energy that knows where it needs to go to service and heal you the best. Reiki relaxes the body and brings an amazing feeling of connection, love and bliss. We will also work with acupoints, crystals, oils and music for a total healing experience like no other.
Hypno-Kinesiology
Hypno-kinesiology is a combination of hypnosis and kinesiology. This combined practice can offer powerful and amazing insights not normally possible with hypnosis or kinesiology on their own. By tapping further and deeper in to the subconscious we are able to really hone in on the underlying issues with greater accuracy. Once these issues are uncovered we are able to heal with greater certainty and clarity. This will only be offered to clients who have had a number of Holistic Kinesiology or Hypnotherapy sessions.
Who do I look forward to working with?
I love working with clients who are passionate about thier own healing and looking for a practitioner to guide this healing experience.
Specialties include women and men who have suffered from current or child hood trauma, current or previous domestic violence or relationhip issues.
Benefits
With many practitioners only offering online services I pride myself in offering face to face sessions in a home-based relaxing clinic as I beleive this is how the best healing occurs. I believe any session (Reiki, Hypnotherapy and Holistic kinesiology) heals through all our senses, smell, sound, sight and touch as well as energetically.
I have also just bought a van to offer those who are unable to travel a mobile service. Great for people are housebound, or like the privacy and comfort of their own home (would not recommend home-based sessions for children or teenagers)
On line services also available if required.
Hear from the clients
Tim is amazing and a natural at what he does. I highly recommend booking yourself a session with him. I have had 2 kinesiology sessions so far and both times left feeling much more calm and relaxed with an understanding as to what was going on in my mind and body and why. After both sessions, I felt noticeable shifts in the reasons I had gone in the first place.
The atmosphere in Tim's clinic is very welcoming and calming.
Thanks again Tim!
- Charlotte Hancock
I've seen Tim several times for Kinesiology and hypnotherapy. He is able to put me in a deep relaxation state where I become present, focused and aligned with my goals. I highly recommend this practitioner. He has a lot of passion for helping people and gets results. Thank you so much Tim.
- Jamie Hill
Tim is a natural at what he does, I highly recommend Tim, he goes into depth connecting the mind, body and spirit. After only one session I saw results and left feeling very calm and relaxed. His clinic is very welcoming, calming and relaxing, I definitely have had huge results from visiting.
- KIRA MIKULANDRA
Tim is amazing. After only a few sessions he has managed to release a tight jaw, ease pain in my leg and hips and release tension in my head and neck.
Tim was able to do this by working on my underlying emotions and negative thought patterns which he said was causing all this pain. I can honestly say I have never felt better and I am pain-free! His calm professional and relaxing manner put me at total ease. I would highly recommend Tim to anyone thinking of seeing a kinesiologist.
- Belinda Mikulandra
Kinesiology
For a Holistic Kinesiology session, please call or text to book in for a free no obligation 15 minute initial consultation so see how we can work with your underlying issues to heal emotional turmoil or chronic physical pain.
For a standard 6 package programme only pay for the first 5. The 6th one is free!
Hypnotherapy
For hypnosis or hypnotherapy – please call of txt for a free no obligation 15 minute consultation to determine the best package to suit your needs.
Reiki
For a standard 5 session reiki package only pay for 4 and receive the 5th one free!
Gift certificates
Give the gift of healing. Gift certificates available for $100, $250 or $300 amounts. Please email, txt or call for details. 0435 954250
On Line Kinesiology
1hr 30min
On line Kinesiology Service via zoom
Energy healing and Reiki from a Reiki Master
We're open 7 days.
| | | | |
| --- | --- | --- | --- |
| Monday | 9:00 am | To | 5:00 pm |
| Tuesday | 9:00 am | To | 5:00 pm |
| Wednesday | 9:00 am | To | 5:00 pm |
| Thursday | 9:00 am | To | 5:00 pm |
| Friday | 9:00 am | To | 5:00 pm |
| Saturday | 9:00 am | To | 5:00 pm |
| Sunday | 9:00 am | To | 5:00 pm |
Qualifications
Bachelor of Arts
Master In Business and Management
Diploma In Education
Diploma In Mind Body Medicine
Diploma In Hypnotherapy
Diploma of Kinesiology
Professional Membership
ATMS - Australian Traditional Medicine Society
---