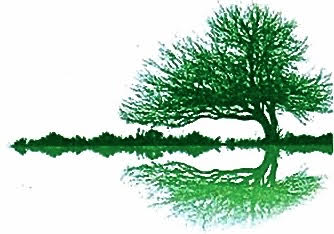 Welcome to Natural Essence Naturopathy
---

Anthony Napoli is a highly experienced Naturopath, Remedial Masseur and Educator in the art and science of Naturopathic approaches to health care. Anthony aims at supporting and enhancing the bodys innate ability to self heal by offering his knowledge and genuine nature to see success in obtaining the most desirable goal set by his clients.

His Naturopathic aim is to treat the underlying cause to a persons discomfort rather than just treating symptoms and to nurture the body back to optimum health and wellness.


What is Naturopathy?

---

Naturopathy is a method of healing supported by a philosophical perspective, which understands that all living forms possess a natural regulating innate ability to self heal. Naturopathic approaches to health care are aimed at supporting and enhancing the bodys own ability to heal itself.

The art and science of naturopathy, includes the dynamic association between mind, body and spirit. Any one of these may be burdened and expressing an imbalance, reflecting in dis-ease.

The Naturopathic aim is to facilitate and support this natural ability using many modalities as Herbal medicine, Homeopathy, massage, nutrition, diet and life style awareness, to bring the body back into balance. My aim as a Naturopath is to treat the underlying cause to a persons discomfort, rather then just treating symptoms and to nurture the body back into optimum health by treating the whole person.


Full Naturopathic Consultation:

---

The first Naturopathic treatment is a full consultation. The duration of the full consultation is approximately 1 hour and dwells deep into too facets of a person and their presenting conditions.

Naturopathic analysis takes into consideration all areas of the persons health including diet, environment and daily stressors which may contribute to the individuals ill health. Within the analysis, diagnostic tools such as iris, tongue, nail and hair analysis which will be utilized to determine the best possible treatment plan for the individual. To complement the treatment Anthony consults with the client to determine which combinations of herbal medicine, colloid salts, vitamins and minerals, homeopathics, aromatherapy and dietary changes and massage will work best for the individuals presenting symptoms.

Price:

$70.00 Adult
$60.00 Concession

Follow Up Consultation:

Follow up consultations are in place to monitor, reassess and to further support the treatment plans provided in the initial full consultation.They educate the client to independent management of their presenting condition. The follow up consultation lasts for approximately 45 minutes.

Price:

$55.00 Adult
$45.00 Concession
---
Opening Hours

Monday - Thursday: 8 am - 8 pm
Friday: 8 am - 6 pm & Saturday: 8 am - 2 pm