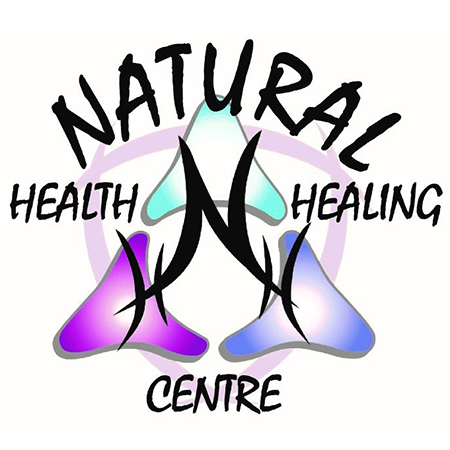 NATURAL HEALTH n HEALING CENTRE WAGGA SALT ROOM
Want to find out my availability, pricing or opening hours? Click on Send Me Details Now to get started.
Send Me Details Now
Clicking on the Send Me Details Now button opens an enquiry form where you can message Natural health N Healing Centr directly
The Natural Health N Healing Centre has been established since March 2010 with the incorporation of Wagga Salt Room in 2011. We offer a wide range of natural and complementary therapies and medicine Holistic and Spirtual Healings to improve your health n welling to promote a healthy mind, body and soul.
Natural Health n Healing Centre Wagga Salt Room
Focus areas
Muscle tension
Sinus
Physical health
Readings
Love
Facial
---
---
Welcome to The Natural Health & Healing Centre & Wagga Salt Room
In opening our centre in 2010 our main intentions were to provide our clients with an amazing health n healing centre that would help you achieve stress and pain free therapies in all our modalities.
We have wonderful Remedial, Relaxation and Pregnancy MASSAGE THERAPIST to provide you with the care of all your tied and sore muscular issues, sinus treatments,ear candling, cupping and gua sha techniques.
Janine our IRIDOLOGIST and HERBALIST for over 10 years will help and Guide you to take care of your health and well being.
A relaxing SALT ROOM for your all your respiratory- sinus,hay fever, colds and flu and skin conditions and also our Meditation in the Salt room.
Our DETOX ROOM for your Infra red sauna and foot detoxing therapies and Our NEW HEALING COVE for all our wonderful inspirational and spiritual workshops plus our healers that provide you with one on one Energy healing, Reiki, Past life regressions, Guidance Readings, Sharman healing, Forensic Healing, Theta Healing, and spiritual growth.
Contact us today for more Information on wide range of therapies and modalities.
Love and Light.
Come and see our friendly therapists that can assist you with:
Physical Benefits
Stress and aid relaxation
Muscle tension, stiffness and spasms
Discomfort during pregnancy
Sporting injuries strains, sprains
Joint flexibility and rang of motion
Enhances athletic performance
Improves circulation
Reduces blood pressure
Relief of tension headaches and migraines
Improves posture
Strengthens the immune system
Pre and post-operative care
Mental Benefits
Promotes relaxation and mental alertness
Relief of mental stress
Enhances calm thinking and creativity
Emotional benefits
Fosters a feeling of well being
Reduces levels of anxiety
Creates body awareness
Increases awareness of mind-body connection
Services
Massage Therapy
Sports Therapy
Remedial Massage
Pregnancy Massage
Reflexology
Hot Stone Massage
Ear Candling & Sinus Treatment
Infra-Red Sauna
Herbal Medicine
Iridology
Ionspa Detox
Lymphatic Drainage
Chinese Cupping Therapy
Wagga Salt Room
---
Our Team
Janine King
Janine Is the owner and founder of The Natural Health N Healing Centre. Janine is the most Experienced Qualified senior Massage Therapist completing her Diploma in 1999. Specialising in, Sports Injuries, Deep Tissue Massage, Remedial Massage, Sinus Treatments, Ear Candling, Ligament Releases Myofacial Release and Chinese Cupping and Gua sha. Janine graduated with a Post graduate Diploma in Iridology, Herbal Medicine, Natural Therapy and recently just has completed her Diploma in Forensic Healing, A healing framework to release Pain, trauma and stress from long standing accumulations that present us with chronic physical, emotional and spiritual conditions and all health and financial blocks.
Christina Rasipulle
Christina has experience in various massage techniques and treatments such as Remedial and Deep tissue massage, Sports massage, sinus treatments, ear candling, Pregnancy massage, MET Therapy, Myofacial Release
Ashlee
Ashlee has been Massaging since 2009 and has gain great knowlege in treatments for sports massage, Remedial Massage, Deep tissue, Chinese cupping and Gua sha. Ashlee's other modalities are Sinus and ear Candling relaxation Massage and Pregnancy Massage
Kassie
Kassie is devoted to her clients by providing them with nurturing treatments and education to promote relaxation and self-healing, and long-term health benefits. Kassie is big on having a holistic approach to clients to help engage with not only the physical aspects of a massage but also the connection between the mind and spiritual benefits massage can provide. She enjoys reflexology by targeting the energy points of the feet to help connect organs and the body systems, aromatherapy by incorporating essential oils into a massage to improve the health of the mind, body and spirit through this holistic touch to the treatment and enjoys doing MLD as it is a more soft and gentle treatment. With more things to come in the new year
Bridie
Bridie is devoted to helping clients get back their physical health and helping them to learn the long-term benefits massage can provide, with her gentle spirit and firm touch with remedial techniques. enjoys remedial, MLD, aromatherapy. With more things to come in the new year
Bridie has completed her diploma in remedial massage.
For more information, click here
---