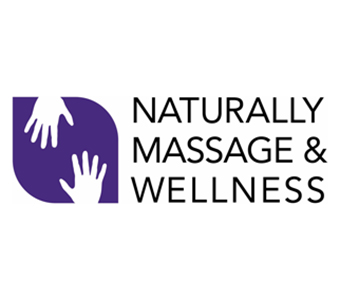 Naturally Massage & Wellness
Want to find out my availability, pricing or opening hours? Click on Send Me Details Now to get started.
Send Me Details Now
Clicking on the Send Me Details Now button opens an enquiry form where you can message Naturally Massage & Wellness directly
Helping You Achieve Optimal Health Through Massage, Movement & Nutrition 
Naturally Massage & Wellness - Natural Health
Servicing area
Unley, Malvern, Fullarton, Highgate, Hyde Park, Parkside, Eastwood, Myrtle Bank, Kingswood, Hawthorn and Adelaide's Eastern Suburbs, South Australia
---
Focus areas
Arthritis
Eczema
Feeding
Obesity
Rehabilitation
Trauma
---
---

What is Naturopathy?

Naturopathy or natural medicine is a holistic method of healing which recognises the bodys unique ability to naturally overcome disease and restore true wellness to our lives, when given the aid and support of natural substances, a healthy diet and energetic lifestyle.

Naturopathy in its traditional form, has been used for centuries and is based on holistic principles (treating the person as a whole, not just the specific condition they may suffer from). A holistic approach also includes treating the underlying cause of the condition to achieve optimal health that may have been compromised by lifestyle, genetic predisposition, environment or dietary imbalances. Within this belief, Naturopathy aims to restore vitality through supporting and stimulating the bodys own healing mechanisms. Modern Naturopathic treatments are now largely backed by evidence based scientific research which furthers our knowledge on different uses for herbs and nutrients and the relevant safety of these medicines alongside conventional medicine.

Our treatments aim to support and aid the body to heal itself with the use of:

Herbal medicine
Nutritional supplements
Nutrition
Lifestyle advice
Functional Pathology Testing
Quadscan Body Composition Analysis

How can a Naturopath help me?

Your Naturopath will take the time to listen to you and to get to know you as an individual. We believe successful results come from being partners with you in your health journey; therefore you play an integral role in making decisions about your treatment plan. If you would like help with any of the following conditions, please call us to arrange a time to see us or book an appointment online.

Who do we specialise in helping?
Busy women who want down to earth, easy to follow Naturopathic treatments to help with:
Weight loss- easy, fast and motivating results with Body Composition Analysis and proven fat loss systems
Stress management- feel more positive and in control of your life
Fatigue- Find the cause of your low energy and reclaim your vitality
Detoxification- feeling generally sluggish with uncomfotable digestive symptoms? A detox can help!
Women's Wellness program: A simple 3 step program to help busy women reduce stress, detoxify and heal their gut and recharge their energy!

What can I expect at my first consultation?

Your first consultation includes a full discussion of current health issues and medical history. A complete health assessment is performed taking into consideration diet, nutritional status and activity level. An online comprehensive health questionnaire is completed giving us valuable insight into areas of the body that need support. It is important that we spend this time at the beginning of treatment to ensure we have all the necessary information about you to determine the quickest and most straight-forward approach to resolving your health concerns. We will also discuss your specific health goals to enable us to have a clear and measureable way of achieving results for you. A few key supplements will be offered at this consultation to address your most distressing health concerns and to start you on the road to optimal health.

The testing appointment

After the initial consultation, you are offered the chance to have a comprehensive health analysis utilizing many of the testing tools we have at our disposal. This testing appointment generally includes:

Body Composition Analysis- Find out the in's and out's of your fat, muscle and water percentages
Zinc Taste Test- Are you low in this vital mineral?
Pathology tests-Some may be ordered through an external functional testing laboratory, others may be done by your local GP. (Extra costs may be incurred for these tests)

Once completed, these tests can show us what's happening inside the body, right down to the health of your individual cells. After this appointment, we will collate your data and design a treatment plan specifically to meet your health goals. At this point, many clients are already feeling much better than before commencing treatment and feel ready to take the next steps in their health journey.

The report of findings

At this appointment, we present you with detailed results of all of our testing and what these results mean in relation to your health concerns. We endeavour to determine the root causes of your concerns and correct them via a clear and concise, tailored health plan. The plan will outline exactly what steps we need to take to reach your goals and in what time frame you can expect to get results.
Following this plan will help you get the results you are looking for by the quickest, most cost-effective and easiest method possible. This plan is then discussed with you so that it suits you and your lifestyle.

Within your plan, your Naturopath may use diet therapy, nutritional supplements, herbal medicine, exercise or stress management techniques to address your individual health issues and clients who have followed this method and achieved their goals love this straight-forward, transparent and easy to achieve system of re-gaining their optimal health.


How much does it cost?

---

Initial consultation: Allow 60 minutes.
Inclusions:
Comprehensive online health appraisal
In person health assessment including diet, lifestyle and activity
Appraisal of all previous blood test results if you have access to them
Health goals discussion and motivational form

$149

Testing Appointment: Allow 30 Minutes.
Inclusions:
Body Composition Analysis
Zinc Taste Test
pH Test
Blood Pressure
Cardiovascular Risk Assessment
Sleep Health Assessment
Stress & Mood Assessment
Immune Health Assessment
Detoxification Assessment
$65

The Report Of Findings: Allow 30 minutes

Includes a well presented folder containing-
Detailed reports on all testing completed.
Clear explanation of causes of symptoms, in plain English.
Detailed, individualised and easy to follow health plan
All dietary information, recipes and helpful booklets required to ensure your success!
A concise timeline for treatment and outcomes.

$65

Subsequent appointment pricing

30 minute Consultation $65
45 minute consultation $85
60 minute consultation $100




---

Quadscan Body Composition Analysis

What is Body Composition Analysis?

Discover how to reclaim your health! Also known as a Bio-Impedance Analysis, this computerised health analysis provides a highly accurate assessment of your overall health. The state of the art technology was originally developed by the NASA space programme to monitor body composition changes in astronauts and has also been used to assess recovery of hospital patients. We use Quadscan tests to form a detailed picture of your health, develop specific treatment plans and track the progress of your health journey.

Find out your:

Body Composition
Ideal Weight
Body Mass Index
Body Fat Percentage
Muscle Mass
Cellular Health
Hydration Level
Energy Levels

How is the test done?

This is a quick and painless test that is performed by attaching electrodes to your hand and foot. Then our machine passes an electrical current through your body so low you wont even feel it. The machines readings are coupled with advanced software to generate a full report on some of your most important inner workings! This test takes approximately 10 minutes to complete and a full report on the results can be taken home with you on the day!

How can it help me?

Testing and tracking, plus Naturopathic advice can help you:

Manage your weight more effectively.
Increase muscle tone and fitness.
Improve energy levels.
Age healthily.
Support the nutrition and health of your cells.

Patients who regularly have Body Composition testing find it to be a very useful health indicator that tracks their progress and provides unsurpassed motivation for any health or weight loss journey.

How much does it cost?

Quadscan standalone test 30 mins $65
Professional Membership
ATMS - Australian Traditional Medicine Society
AMT - Association of Massage Therapists
Massage & Myotherapy Australia
---