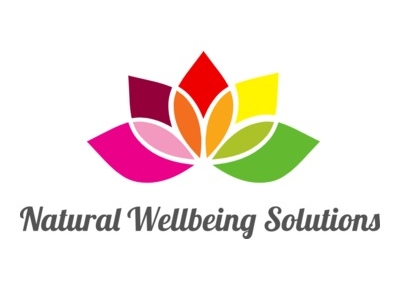 Natural Wellbeing Solutions
Welcome to Natural Wellbeing Solutions - offering you natural solutions for your wellbeing.
Natural Wellbeing Solutions
Servicing area
Australia wide - ONLINE ONLY
---
Focus areas
Hormones
Pregnancy support
Complementary
Well-being
Health assessment
Face to face
---
Through the Clinic, an extensive range of health programs, pathological testing, individualised consultations and integrative therapies are offered.
Natural Medicine Therapies offered:
– Allergy Assessment
– Diet Analysis
– Naturopathic Nutritional Consultations
– Weight Loss Programs
– Detoxification Programs
– Fertility Programs
Energy Medicine and Quantum Science Therapies offered:
– Energy Healing
– Reiki
– Crystal Healing Therapy
– Medical Intuition
Pathological Testing
Corporate Health & Lifestyle Presentations
Cooking Classes/Programs
– Adult Cooking Classes
– Kids Cooking Classes
– Kids Birthday Party Cooking Classes
Shopping Tours
– What should I buy?
– How to read a Nutritional Label
Depending on your health fund and what you can claim, private health rebates apply to most treatments offered.
All practitioners who operate under the Natural Wellbeing Solutions banner, are fully qualified and insured in our disciplines and are registered practitioners with the Australian Natural Therapists Association and the International Institute of Complementary Therapists.
Face to face, mobile and online appointments are available.
Pricing for clinic appointments:
Health Assessment - Initial Appointment (Face to Face) 1.5hrs $135
Health Assessment - Initial Appointment (e-Consultation) 1.5hrs $100
Health Assessment - Follow Up Appointment (Face to Face) 30mins $60
Health Assessment - Follow Up Appointment (e-Consultation) 30mins $40
Nutritional Medicine – Prescription Renewal $10.00
Pre-Conception HealthCare - Initial Appointment (Face to Face) 1.5hrs $125
Pre-Conception HealthCare (Couples) - Initial Appointment (Face to Face) 2hours or 2 x 1hr $165
Pre-Conception HealthCare - Initial Appointment (e-Consultation) 1.5hrs $100
Pre-Conception HealthCare (Couples) - Initial Appointment (e-Consultation) 2hours or 2 x 1hr $125
Pregnancy Wellness Program – (Initial Appointment Face to Face 1.5hrs + 9 x 30mins appointments) $270
Pregnancy Wellness Program – (Initial e-Consultation 1.5hrs + 9 x 30mins appointments) $200
Holistic Body & Mind Wellness Program – (Initial Appointment Face to Face 1.5hrs + 26 x 30mins appointments) $270
Holistic Body & Mind Wellness Program – (Initial Appointment e-Consultation 1.5hrs + 26 x 30mins appointments) $200
Weight Loss Mentor Program – (Initial Consultation Face to Face 1.5hrs + 26 x 20mins appointments) $270
Weight Loss Mentor Program – (Initial Consultation e-Consultation 1.5hrs + 26 x 20mins appointments) $200
Detox Program – (Initial Consultation Face to Face 1.5hrs + 26 x 20mins appointments) $270
Detox Program– (Initial Consultation e-Consultation 1.5hrs + 26 x 20mins appointments) $200
Genome DNA Stem Cell Healing – Appointment (Face to Face) 1.0hrs $100
Genome DNA Stem Cell Healing – Appointment (e-Consultation) 1.0hrs $100
Reiki Session (Face to Face) 1.0hr $80
Reiki Session Bundle (Face to Face) 4 x 1.0hr $240
Distance Healing 30mins+ $30
Energy Medicine – Crystal Healing Therapy (Face to Face) 1.0hrs $65
Chakra Rebalancing – 1.0hrs $65
Dietary Analysis Face to Face (Caloric & Macronutrient Breakdown) 2 x 30 mins consultation $165
Pricing for Diagnostic Testing:
Food Sensitivity/Intolerance Profile – (93 Foods + 30 mins consultation for results debrief) $450.00
Food Sensitivity/Intolerance Profile – (40 Foods + 30 mins consultation for results debrief) $320.00
Food Sensitivity/Intolerance Profile – (5 Foods + 30 mins consultation for results debrief) $160.00
Genetic Diagnostic Testing – MTHR Gene Test + 30 mins consultation for results debrief $100.00
Genetic Diagnostic Testing – DNA Dose (Blood) Test + 30 mins consultation for results debrief $320.00
Genetic Diagnostic Testing – Coeliac Gene Test + 30 mins consultation for results debrief $200.00
Genetic Diagnostic Testing – Hameochromatosis Test + 30 mins consultation for results debrief $100.00
Genetic Diagnostic Testing – DNAFit + 30 mins consultation for results debrief $650.00
Vitamin and Antioxidant Status + 30mins consultation for results debrief $440.00
Nutritional Trace Elements Profile + 30mins consultation for results debrief $650.00
Full Pathology Profile (Liver+ Electrolyte Function, Lipid Studies, CRP, ESR, Iron Studies, Glucose) + 30mins consultation for results debrief $310
Complete Thyroid Profile + 30mins consultation for results debrief $210.00
Complete Cardiovascular Profile + 30mins consultation for results debrief $210
Liver Detoxification Profile + 30mins consultation for results debrief Kit $190.00
Full Methylation Profile + 30mins consultation for results debrief $160.00
Intestinal Permeability Profile + 30mins consultation for results debrief $173.00
Complete Digestive Stool Analysis (CDSA) + 30mins consultation for results debrief $330.00
Hormone Profile – Urinary Oestrogen Metabolites+ 30mins consultation for results debrief $200.00
Adrenal Hormone Profile (Cortisol x 4, DHEA-S x 1) + 30mins consultation for results debrief $165.00
Baseline Hormone Profile-Female (E1,E2,E3, Progesterone,Testosterone, DHEA-S) + 30mins consultation for results debrief $195.00
Baseline+Adrenal Hormone Profile- Female (E1,E2,E3,Progesterone, Testosterone,DHEA-S, Cortisol x 4) + 30mins consultation for results debrief $265.00
Baseline Hormone Profile-Male (E1,E2,Testosterone, DHEA-S, Cortisol) + 30mins consultation for results debrief $165.00
Baseline + Adrenal Hormone Profile – Male (E1, E2, Testosterone, DHEA-S, Cortisol x 4) + 30mins consultation for results debrief $215.00
Full Cycle (17 hormones) (E1,E2,Progesterone,Testosterone, DHEA-S) + 30mins consultation for results debrief $405.00
Luteal Phase Hormone Profile (E1,E2,Progesterone,Testosterone, DHEA-S) + 30mins consultation for results debrief $285.00
---