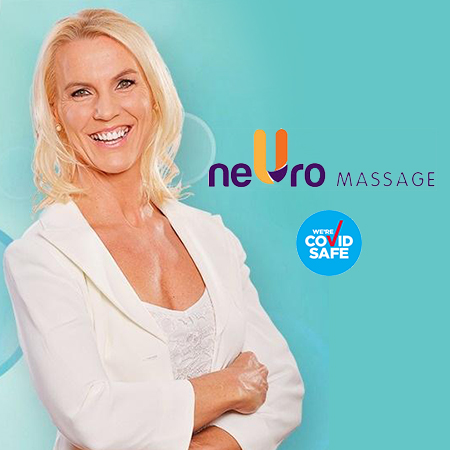 Neuromuscular Massage
Clicking on the Send Me Details Now button opens an enquiry form where you can message Engelina Boers directly
Send Me Details Now
Engelina Boers developed a groundbreaking and highly effective method that improves the diagnosis of pain by individuals.
Pain Management Clinic & Natural Therapist
Servicing area
Terrigal & Central Coast NSW
---
Focus areas
Relaxation
Wellness
Healing art
Circulation
Lifestyle
Muscle tension
---
---
Who Is Engelina Boers?
Engelina Boers is Australia's first healthcare provider with a 4-phase procedure to relieve muscle pain and restraint of neurological origin. Her aim is to understand how Neuroscience is related to Esoteric Knowledge.
Engelina has integrated its comprehensive know-how, foreign assistance and extensive experience over the past 25 years and applied this to its own very profitable neuromuscular massage company. She has collaborated with top physicians as well as successful international competitors, professional sportsmen, and women. It's a dream for Engelina - she loves helping individuals to liberate themselves from suffering and restraint, no matter how complicated their weaknesses seem to be. She claims that there is no greater time for people to accept responsibility for their own health and well-being through the knowledge and resources available today. She believes that pain and restraint should not be a lifestyle or solutions limited and took her own life experience of rehabilitation of injuries as the basis of this simple four-step process.
What Do Our Customers Say About Us?
I am 21 years old and have been competing in Track and Field for the last 16 years! My chosen event is hurdling and over the years this has placed great strain on my body - particularly my feet. I have succumbed to a navicular stress fracture and have also had plantar fasciitis. More recently, I contracted a debilitating mosquito-borne virus whilst competing in the Oceania Games in Samoa. Whilst I had medical specialists to help with my recovery from all these setbacks, I found Engelina's neuromuscular massage to be of enormous benefit. Whether it be dry-needling, trigger-point or deep tissue massage, Engelina always knew which way was best for my body and which time period before my races worked best. And it wasn't just the physical treatment, she could identify what nutrients my body was lacking and the reasoning behind my body was the way it is.

Engelina is one of those rare people with an excellent work ethic and passion for what she is doing. She is very knowledgeable about the body, but her best feature is that if she doesn't know the answer to something, she is tenacious about finding out the answer. This fact makes her good at working with any person of any age. She has incredible people skills and has the ability to make her clients feel comfortable instantly. I owe her so much and am grateful for all her support in ensuring I have achieved all my goals - whether it be international competitions or training time trials on the weekend. I admire Engelina for her great skill and generous spirit. She has played a big part in ensuring I have accomplished all my ambitions in representing Australia. She is totally committed to increasing wellness in the world and I have learned a lot from her.
-Maddie

For the past fifteen years, I have spent considerable time traveling the world delivering trading seminars. During that time I always made it a point to seek treatment and I have been to scores of health professionals. If I were to pick the best, most competent, most knowledgeable, I would have to say it was Engelina Boers. She maintains the highest level of professional integrity and is motivated and passionate about her industry.
- Welles Wilder (International Business Expert)
Book now and learn more about our services.
---