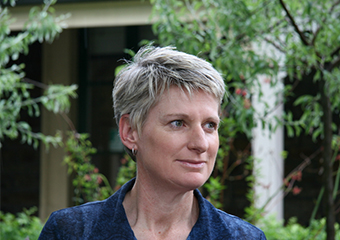 Northern Suburbs Osteopathy & Chiropractic
Northern Suburbs Osteopathy and Chiropractic (NSOC) is a small, privately owned clinic located in Austinmer, offering professional care & consistent results. Call NSOC today to learn more about how we can help you improve your lifestyle and take control of your health and wellbeing.
Northern Suburbs Osteopathy & Chiropractic
Focus areas
Inflammation
Chronic health issues
Sinus
Lifestyle
Endometriosis
Headaches
---
---
About Us
Northern Suburbs Osteopathy and Chiropractic (NSOC) is a small, privately owned clinic located in Austinmer. It was recently established by Osteopath and Chiropractor Stephanie Fardell. Stephanie relocated back to NSW from Adelaide where she ran a multidisciplinary clinic for 10 years. Prior to moving to Adelaide Stephanie had a private practice in Randwick in Sydney, & she was also a part-time senior lecturer in Chiropractic at Macquarie University.
As a patient at NSOC you are offered a diverse approach to treatment, incorporating both chiropractic and osteopathic techniques for the entire musculoskeletal system – not just for your spine.
We are unique in offering a thorough approach to your consultation, examination and treatment, with time being taken to gain an understanding of your healthcare needs so we can best assess your approach to treatment. We do not do five or ten minutes appointments.
We aim to get you pain free and resuming your daily activities as soon as possible. Our care does not stop here as we continue to support you, keeping you fit and healthy to allow you to pursue the lifestyle you want to lead.
Our patient base incorporates all age groups with treatment being tailored to your individual needs, being mindful of your age & your health requirements.
Stephanie Fardell
Stephanie Fardell takes great pride in her ability to provide effective, safe and gentle treatment for all patients. Her professional care and consistent results have earned Stephanie an excellent reputation.
Stephanie Fardell (BSc Grad Dip Chiro DO) graduated in 1983, having studied at the University of New South Wales in Sydney, graduating with a Science degree majoring in Anatomy. Stephanie also studied at The Sydney College of Chiropractic, graduating as Dux of her final year. She has been a Chiropractor and Osteopath for 34 years.
Stephanie is a member of Chiropractic Australia and The Chiropractic and Osteopathic College of Australasia. She attends seminars throughout the year, along with private study to keep up to date with ongoing education. As a past Board Member of the Chiropractic Registration Board in New South Wales, Stephanie continues to value the integrity of her profession and strives to be ethical in all aspects of her practice.
Stephanie has a keen interest in women's health & has published a paper on Pelvic Pain of Musculoskeletal Origin for the Endometriosis Society Of Australasia.
Stephanie enjoys meeting people and getting to know them and their families, at times treating up to four generations of any one family. Away from work Stephanie likes hiking, yoga, swimming, meditation, art history, travelling, reading & writing. Stephanie is aslo a qualified Winemaker!
Treatment
As a patient at our clinic you are offered a thorough approach to your healthcare with extended consultations which do not just focus on manipulation of the spine.
Given that we have a wealth of experience in treating pain, age is not a barrier. Our oldest patient treated being 97 years old! We use both osteopathic and chiropractic techniques to get the very best results for you.
Soft tissue techniques such as massage, stripping of the muscles and myofascial trigger point release form an important part of all treatments.


Dry needling, joint manipulation, activator, lymphatic and sinus drainage and other osteopathic techniques may also be used where appropriate.


Soft tissue dry needling is used when appropriate and works a treat as an adjunct with other techniques. It is never used as a treatment alone.


Your participation in your care is essential. Education forms a valuable role in getting the best out of your treatment with exercise, stretching and lifestyle advice all being discussed. Through careful examination and diagnosis, Stephanie will highlight the cause of your problems so you can manage your own health and stay active.


We do not x-ray every patient as this is not a healthy approach to treatment. However, if you need x-rays we will organise these for you and even have you bulk billed, hence they will not cost you anything.


Patients with chronic illnesses/conditions can talk to us about obtaining Medicare assistance through the Allied Healthcare Plan.


A range of pillows, insoles & pain relieving creams are prescribed to enhance your pain management regime.


What do we treat?
We treat from your feet right up to the top of the head & scalp!
Osteoarthritis of all joints


Tendon and ligament strains and inflammation


All muscle pain, injuries, strains and tears


Bursitis of the hip, shoulder, knee, elbow and the Achilles tendon


All back and neck related pains


All trigger points including in the face, jaw and head


All headaches and migraines


All feet issues such as plantar fasciitis, heel spurs, osteoarthritis, bunions, etc.


Women's health issues including symptoms associated with period pain and endometriosis


Post-operative pain not only responds very well to hands on care including dry needling but recovery rates are dramatically shortened with our assistance




Opening:
Monday to Friday - 8:00am to 6:00pm
Saturday - 8:00am to 1:00pm
---