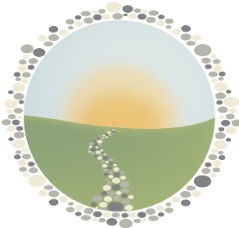 Optimal Life Centre
Helping you Become the Best You can Be Through Health, Wealth and Harmony
Optimal Life Centre
Servicing area
Kenmore, Mount Crosby, Caloundra, Bribie Island, QLD
---
Focus areas
Conflict resolution
Vision
Telehealth
Business
Focus
Communication
---
We are a clinic with a focus on Life Optimisation and Balance. We work with you to optimise the main three areas of your life namely Health, Wealth and Harmony. We call it the Life Optimisation Quotient. Our focus brings together the energetic healing practices of Touch for Health and kinesiology through to the practical communication, conflict resolution and assertiveness techniques to build long and lasting harmonic relationships. We also train and educate our clients to understand and apply leading edge protocols, techniques and practices, for effective self-optimised outcomes. We help you take more control of your life experience.
Our techniques include:
Neurolinguistic programming,
Relationship management programs
Our workshops include:

Touch for Health 1 (2days)

Touch for Health 2 (2days)

Touch for Health 3 (2days)
Touch for Health 4 (2days)

Kinesiology for Kids (3.5 hrs)

Better Eating & Nutrition – using Kinesiology

Assertiveness and Communication (1 day)

Relationships with personality (1 day)

Neuro-linguistic programming introduction

Introduction to Emotional Freedom Technique (1 day)

Flower Essences for your life (1 day)

Business Speaking and presentations (2 days)

Life Balance and harmony (2 days)

Holistic Money management (2 days)

Our practitioners are highly qualified with studies and qualifications including:

Advanced Diploma of Naturopathy,

Registered Specialist Kinesiology

Neurolinguistic Programming,

Instructional and Training Skills

---
For more information or to make an enquiry contact us today!!
Naturopathy consultation
30min
Personal individual regular consultation
Energy Healing
Life Coaching
Neuro Linguistic Programming (NLP)
Naturopathy
First time consultation with new patient or new condition. Includes information gathering and review of relevant test results
Qualifications
Massage Therapist
Qualified Naturopath
Master Practitioner -life Coaching
Registered Lvl 5 Kinesiologist
Dispute Resolution Specialty
Professional Membership
ANTA - Australian Natural Therapists Association
Australian Kinesiology Association
---