Member since 2009
Pathways to Wholeness
Rose Farrugia
7 Trevally cl
Werribee VIC 3030
Servicing area: Werribee, Victoria
Want to find out my availability, pricing or opening hours? Click on Send Me Details Now to get started.
Holistic Counselling, Reiki Master & Teacher, Meditation, Pranic Healing, Theta Healing and Personal Development.



Are you ready to improve your life?
As a Holistic counsellor I can help you move through the issues which are stopping you from living
a full and enriched life
Holistic Counselling, Reiki Master / Teacher, Meditation
---
Please view website for current workshops.
---
Holistic Counselling
As a Holistic Counsellor I offer you counselling which supports your mind, body, heart (emotions) and spirit.
When all these areas are supported, healing and balance is attained.
I can help you with:-
Depression

Grief

Stress

Inner child Issues

Self esteem / Self awareness

Relationship with self and others

Personal and Spiritual growth

Spiritual emergence

Goal setting

Mentoring
I support you in an empathetic and heart centered approach, in managing your life transitions, your healing, and obtaining your full potential.
Holistic Counselling draws its foundations from many different schools of thought, creating a style that is conducive to the Holistic way of thinking, feeling and living. As a Holistic Counsellor I acknowledge that each client has different needs, and respond accordingly.
When clients are open to receiving healing, I often use one of my healing modalities in conjunction with counselling. From experience I know that combining both counselling and healing quickens the healing process for the individual.
Some modalities I may use are dream work, meditation and relaxation skills, regression, inner child work, chakra balance and other processes as required.
Holistic Counselling is a heart centered approach, offering resources to help facilitate transformation and provides life skills for a more balanced, holistic way of living.
---
Healing Modalities
We often forget that we are not only physical beings but we are energy beings as well.
Stress, and living a hectic life style can take its toll on us which creates imbalance in our energy system.
The flow of energy is uneven for many people. Mental and emotional stress is often the underlying cause for physical illness. Through stress, our energy centers become blocked, which then lowers our immunity and we begin to feel unwell.
Healing helps clear the blockages within the energy body and helps us feel more balanced and at peace.
Healing brings more light into our body, mind, heart and spirit.
I currently offer Reiki, Pranic Healing, Spiritually Guided Healing and Theta Healing.
The information given below is brief. Please feel free to contact me for further information.
Reiki
is a beautiful hands on healing modality where Universal Life Energy flows through the hands of the giver to the recipient.
Pranic Healing
is a modality where the practitioner works through the human aura of the client. The client is not touched physically, with this modality. This healing modality can be focused on specific issues on the physical, mental and emotional body.
Spiritual Guided Healing
works on the soul level of the aura.
Theta Healing
helps remove core beliefs which hinder us through our lives. Theta has helped many heal physical illness through removal of beliefs we often don't realize we have. I see this healing more in line with the incoming information on Quantum Physics
---
Testimonials
"For many years I trod the counselling round-a-bout, trying a variety of professionals from grief counsellors to clinical psychologists - but none of them fit. I met Rose at a workshop, and after beginning work with her I finally started to move forward. Over the five years I've known her, I've participated in one-on-one counselling and healing, and I've attended several workshops where Rose has acted as facilitator.
Rose provides a caring, safe and nurturing environment while maintaining the delicate balance of professional objectivity. I have found her support invaluable and she has helped me find the tools which best suit my personality and my lifestyle - giving me skills that work for me. I have recommended Rose many times over the years, and I'm delighted to be able to recommend her now to you."
- Joy
I first met Rose Farrugia as a client for holistic counselling approximately 6 years ago, experiencing repetitive periods of 'fogginess' and poor concentration after the unexpected passing of my son a few years earlier. I found our sessions to be incredibly healing - as if a weight was being lifted from my shoulders visit by visit. I really felt the angels watching over and helping me let go and heal. I found that combining holistic counselling with a healing session was most beneficial for me as it allowed me to express myself, realize the cause of my problem and then relax and let it all go whilst Rose performed a healing. As each week progressed, I felt more and more clearer in the head. Rose's compassion, positive energy, and professionalism are outstanding. Little did I know that this experience with Rose would inspire me years later to enrol in a course of Complementary Therapy which also involves holistic counselling and healings. I have completed both Reiki 1 and Reiki 2 with Rose in 2007 and found her to be a wonderful, inspiring teacher. Rose is so grounded, a wonderful listener and always has a smile for you. Many members of my family see Rose for healings and counselling and have all done extremely well under her loving guidance. I have no hesitation at all in recommending Rose as a healer and a holistic counsellor.
- Jean Christian
---
---
Service categories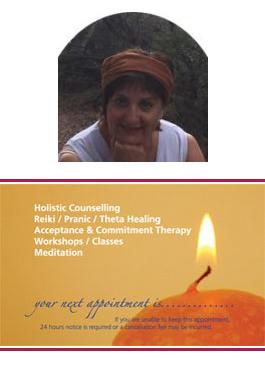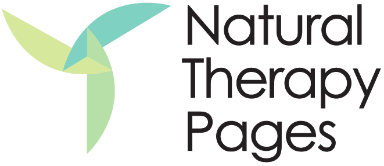 Pathways to Wholeness