Physio Fit Studio
Workcover claims
Frozen shoulder
Lower back pain
...
Want to find out my availability, pricing or opening hours? Click on Send Me Details Now to get started.
Clicking on the Send Me Details Now button opens an enquiry form where you can message the practitioner directly.
Improve your overall health, wellbeing and fitness, with a professional Pilates or Fitness Class from the friendly team here at Physio Fit Studio in Kingscliff. No matter your age or fitness level, you can benefit from Pilates
Physio Fit Studio- Pilates & Fitness Classes
---
Our clinical Pilates classes and all of the other exercise sessions that we here at Physio Fit Studio provide, are suitable for anyone at any level of fitness.
The central aim of Pilates and Complimentary Classes is to:
Strengthen and condition the core muscles
Improve stability
Improve posture and coordination
These benefits greatly depend on close supervision, especially when you are a beginner or have health issues i.e. back problems. This is where a professional Class with our friendly staff differs from other Pilates Studios. We take the time to understand your needs and physical abilities, so you can get the most out of your Pilates Class without straining or further injuring yourself.
....................................................................
Work smart, not hard to get your body back into shape!
....................................................................
Classes On Offer
At the Physio Fit Studio we offer a range of Pilates Classes, with our 3 most popular classes including:
Pilates
We have a range of beginners, intermediate and advanced classes. A mat based exercise regime that focuses on posture, deep stability muscles and flexibility.
Fitball Classes
Work on your core strength and deep stability using a more challenging program - a combination of Pilates and Fit Ball exercises.
Stretch & Relax
Totally unwind and increase your flexibility using a combination of stretching exercises, breathing and relaxation techniques.
Pregna'cise
Exercise classes designed for you to stay fit and healthy during your pregnancy or to get you back in shape after baby has arrived - we certainly focus on pelvic floor and your abdominal muscles.
And if you are not a friend of exercising in a group you could have private sessions instead.
Cardiolates
An exercise regime on the mini trampoline. Using the principles of Pilates we have created our very own cardio program using fitness and Pilates exercises in combination, You will love the music and sweat whilst having fun bouncing.
These classes are group based but if you are not a friend of exercising in a group you could have private sessions instead. Just give us a call or click on the 'Make an Enquiry' button today to discuss the best class for your needs.
Why Come & Have a Pilates Class With Us?
The Physio Fit Studio is not like a gym, and it is more than just a Pilates studio. There is no joining fee, no membership contract and you only pay for the term of classes you want to sign up for. You will get the highest quality exercise classes possible at a price that anyone can afford. Class sizes are kept to an absolute minimum to maximize your personal supervision.
As a physiotherapist has created this specific program, you can be sure to learn the correct exercise techniques right from the start so you exercise effectively and safely - the smart way!
Who Can Benefit From a Pilates Class?
People of all ages come to my classes, both Male and Female, who present with a range of physical aches & pains.
Over the years we have helped lots of people, mainly with the following conditions:
Lower back pain and problems including disc injuries
Hip and knee problems
Neck problems
Shoulder problems
Pregnancy and wanting to get into shape after
....................................................................
Call us on 02 6674 4142 to discuss the benefits Pilates can bring to your health
....................................................................
What To Expect During a Pilates Class
In our classes you will find a balance between stretching exercises and a full-body workout for all your muscles which are necessary for good posture and stability. No matter whether the movements are fast or slow, we aim for control of each movement and breathing rhythm.
Pilates therefore calls for concentration and focus during a session. This makes the workout quite relaxing and will leave you feeling refreshed and re-energised. In my classes we mainly do mat based exercises, where most time is spent on the floor using gravity and your own body weight to create resistance and leverage. This makes it a low impact exercise regime, perfect for people of all ages and fitness levels.
Pilates, Cardiolates and Fitball classes run for 60 minutes. Just visit our Class Schedule (add link: https://clients.mindbodyonline.com/ASP/ws.asp?studioid=30868&stype=-8&sessionChecked=true) to view our up and coming classes, or just give us a call to discuss which Pilates Class is best for you.
---
For more information about any of the professional Pilates Classes that we provide or to organise your next appointment, just give us a call or click on the 'Make an Enquiry' button today to talk to one of our practitioners
---
Qualification details
....................................................................
Qualified Pilates Instructor
---
See Also...
Physio Fit Studio
Frauke & Wesley here at Physio Fit Studio specialise in providing a range of professional Physiotherapy, Massage, Pilates & Fitness Classes. No matter your age, fitness level or what ails you, our skilled team are the ones to call
Physio Fit Studio - Massage Treatments
Treat yourself to a relaxing, rejuvenating or re-energizing Massage today and give us here at Physio Fit Studio a call. Lymphatic Drainage and Structural Aligning treatments also available
Physio Fit Studio - Physiotherapy
Get to the root of your mususkeletal problems, with the help of a professional Physiotherapy treatment from the team here at Physio Fit Studio in Kingscliff
---
Service categories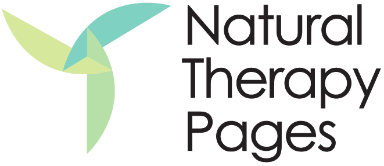 Physio Fit Studio