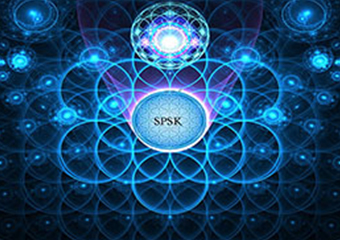 School of Psychic & Spiritual Knowledge
Clicking on the Send Me Details Now button opens an enquiry form where you can message Kalyi Amoto directly
Send Me Details Now
Psychic readings, Healing & Spiritual Development The School of Psychic & Spiritual Knowledge (SPSK) was founded in Brisbane, Australia in 2014.
School of Psychic & Spiritual Knowledge
Focus areas
Depression
Anxiety
Palmistry
Psychic development
Spiritual teaching
F5
---
---
About
The SPSK is founded on the knowledge that every person has inherent psychic abilities and aims to help you uncover and unlock your psychic gifts. However, Psychic development and awareness should go hand in hand with Spiritual development and thus, SPSK also aims to help you increase your spiritual awareness and evolution.
Help and guidance is offered to you through our Psychic and Spiritual development courses, and also Psychic readings and Pranic Healing sessions, mentoring and coaching. Please have a look at our Services for more information on our readings and healing sessions.
Kalyi Amoto
Founder and Teacher
Kalyi is a Brisbane based psychic reader and teacher, pranic healer, artist and has a psychology degree. ( BA Psychology )
Psychic Readings
She has had a proven psychic gift since she was 7 years old and has studied meditation & psychic development for 20 years. Whilst living in London, she studied Psychic Development, Mediumship & Palmistry at the College of Psychic Studies London for 3 years; worked for a corporate event agency and at the UK Mind Body Spirit Festival – London.
Kalyi has also provided psychic readings at the Brisbane Mind Body Spirit festival. She currently offers psychic readings for private clients locally in Brisbane, but also interstate and internationally via Skype. Kalyi also can provide her psychic reading services for corporate and private events.
Psychic and Spiritual Teaching
Kalyi teaches various courses in Psychic Development and Spiritual knowledge. Please have a look at the Courses page for more information on fees and schedules.
Kalyi also hosts psychic meditation nights where people can get together to practise & talk about a wide range of Metaphysical, Spiritual & Psychic topics with like-minded individuals in a relaxed and friendly atmosphere.
Pranic Healing, Mentoring & Coaching
As a practitioner who has a psychology degree, and who incorporates alternative modalities such as Pranic Healing and meditation into her practice, clients receive the benefits of both Science & Spirit in her therapy.
She has successfully treated clients for depression, anxiety disorders & phobias as well as many physical conditions such as cancer, eye diseases & hay fever. Read reviews and testimonials from Kalyi's clients.
Artist
Kalyi is also an accomplished exhibiting artist having studied at the Queensland College of Art – BA Visual Art. She has had both solo and group exhibitions in various cities across Australia and London. Her work is mainly photomontage exploring spiritual & metaphysical topics such as dreams, reincarnation, & spirit guides. She has won various art prizes & her work is included in public & private collections.
Services
Readings
Kalyi's Readings are an amalgamation of Palmistry, channelling messages from your Spirit Guides, Past Life reading & Mediumship. They are tailored to the individual, so any or all of these methods can be used during the reading. The aim of the readings are to help you to transform your energies so that you may find your most fulfilling path in life.
Healings
Kalyi's Healings include a mixture of psychological co-investigation, Pranic Healing & Meditation focussing on the Heart Chakra.
Pranic Healing was developed by Master Choa Kok Sui & utilizes Prana to balance, harmonise and transform the body's energy processes. Prana is a Sanskrit word that means Life Force. This invisible bio-energy or vital energy keeps the body alive and maintains a state of good health. The Chinese refer to this subtle energy as Chi . It is also called Ruach or the Breath of Life in Hebrew.
Pranic Healing is a simple yet powerful & effective system of no-touch energy healing. It is based on the fundamental principles that the body is a self-repairing living entity that possesses the ability to heal itself. The natural healing process is accelerated by increasing Prana that is readily available from the sun, air and ground to address physical & emotional imbalances. Master Choa Kok Sui says "Life Energy or Prana is all around us. It is pervasive; we are actually in an ocean of Life Energy. Based on this principle, a healer can draw in Pranic Energy or Life Energy from the surroundings."
The psychological co-investigation is done with the person being healed, so both parties can help discover possible factors that are causing illness. The Pranic Healing then removes negative/diseased energy & revitalises the whole system using Prana (Life Force Energy). The process helps develop the Heart Chakra, which in turn increases your connection to your inner wisdom & also to Divine wisdom – this increases your intuition, helps you recognise opportunities when they arise & helps you flow with Life instead of battling against it.
Courses
Psychic and Spiritual Development (Beginners)
The Psychic & Spiritual development course will give a good foundation in
Understanding concepts such as aura, soul, chakras, & different types of psychics
What is your 'energy' & how to clean, energise & protect to improve your health
Connecting with your spirit guides
Interpreting oracles, signs & symbols from everyday life as communications from spirit
Also you will have the opportunity to try some hands on psychic experiences, so you can start to develop your practical psychic gifts while having fun in a safe space.
It s a six week course with a 2 hour class once a week, in person with Kalyi.
Psychic and Spiritual Development (Intermediate)
Duration 30 weeks
This course builds on the Beginner course (which is a prerequisite to this Intermediate course). Learning will occur in a group setting and will concentrate on progressing your skills developed in the Beginner course. Attendance is not required strictly every week, but you will need to attend 30 weeks in total.
Palmistry (Beginners)
This is a six week course – 2 hour class once a week. Some topics covered:
---