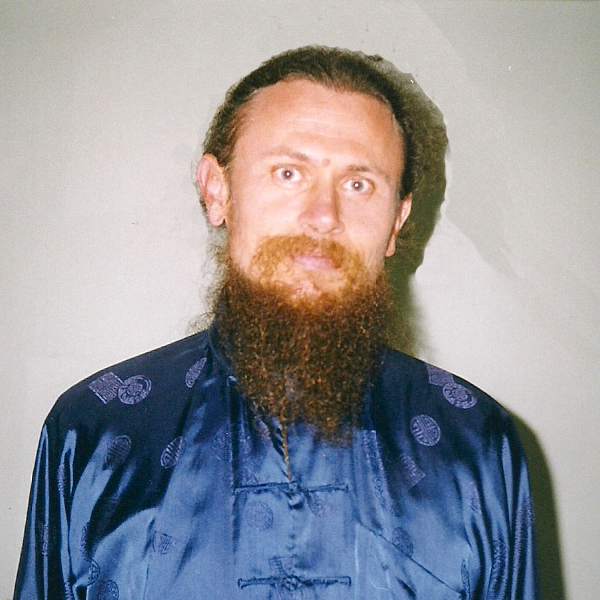 John Dolic Centre
Clicking on the Send Me Details Now button opens an enquiry form where you can message John Dolic directly
Send Me Details Now
Welcome to the Chinese health and longevity Mecca of Carlton It is a place like no other in Sydney. Here you will find, all in one place, Chinese Needling, Chinese Massage, Reflexology, Tai Chi, Kung Fu and above all – QIGONG, an amazing Chinese self-healing technique that can change your life (pronounced chi koong).
Qi Gong Chinese Health
Servicing area
New South Wales
---
Focus areas
Mantra
Stroke
Gong
Chronic health issues
Private health
Cancer management
---
---
Established twenty years ago
Friendly atmosphere
Plenty of parking
Easy access by public transport (off Princes Highway)
Suitable business hours (Monday to Friday 10.00am – 7.00pm, Saturday 11.00am – 2.00pm) however by appointments only
Publisher of Qi Gong chinesehealth magazine, Australia's one and only magazine on Chinese health. Topics include: Chinese medicine, Qigong, Tai Chi, Kung Fu, Feng Shui, Taoism, Buddhism.

John Dolic spent over nine years in China and was the first westerner to complete the Beijing University of Traditional Chinese Medicine with a degree.

He specializes in teaching more than 20 Qigong styles and holds workshops, seminars and courses worldwide. He is the author of the book Qigong Demystified available from Amazon.

..................................................................

Qualifications
BA in Traditional Chinese Medicine, Beijing China
---

Spontaneous Five Animals Play Qigong

Imagine Reiki, shiatsu, kahuna, rolfing, yoga, pilates, tai chi and spiritual healing all rolled into one technique, tailor made to suit your individual needs. That is exactly what Spontaneous Five Animals Play Qigong is. It can treat a wide range of diseases, promote longevity and induce psychic abilities.

All one needs to do is focus one's mind on certain points on the body for a few minutes and the rest comes without having to consciously remember any steps or movements - making it a pure energy (chi) exercise.

The energy moves the body spontaneously according to each individual's health needs. That means you will move your sore back or neck in the appropriate way for its recovery. You will find the right acupuncture points and apply Chinese massage on them without any knowledge of Chinese medicine, do spontaneous Reiki like energy healing and imitate some of the or all 5 different animals (Tiger, Bear, Deer, Crane and Monkey) to get rid of your ailments (especially good for people with cancer).

Other spontaneous reactions that may occur during practice are: hitting, slapping, shaking, jumping, whistling, humming, laughing, crying, reciting mantras, doing Tai Chi and Kung Fu like movements and grounding.

For more information regarding Spontaneous Five Animals Play Qigong, please go to http://www.qigongchinesehealth.com/fiveanimalsplay, refer to Qi Gong chinesehealth magazine – issue 1, page 10-15 or call us on 02 9546 6749.


Qigong Specials!
Spontaneous Five Animals Play Sydney Workshop

Learn how to perform this ancient form of self healing in 3 easy sessions.

Workshop Times
Friday 8 July 7.00pm - 9.00pm
Saturday 9 July 12.00pm - 2.00pm
Sunday 10 July 1.00am - 2.00pm

Cost:
$800
OR
Early Bird Special - ONLY $650
if you register before 6 June 2022
---

Fragrant Qigong

Fragrant Qigong is one of the biggest and most powerful styles of Qigong. It is a set of 15 simple arm movements that can be done either sitting or standing. It does not require any special breathing techniques or mind focusing and takes only 10-15 minutes to perform. During practice, one may smell amazing sweet fragrances, feel tingling, itchiness, hot or cold (all signs of chi rebalancing) and many chronic illnesses can be treated in the process, some as soon as after a couple of sessions. It is especially good for treating asthma, diabetes, allergies, high blood pressure, depression and stroke, plus many other conditions.

For more information regarding Fragrant Qigong go to http://www.qigongchinesehealth.com/fragrant_qigong, refer to Qi Gong chinesehealth magazine – issue 3, page 10-15 or call us on 02 9546 6749.


---

Fees

Treatments


| | | |
| --- | --- | --- |
| General Consultation | $100 | per session |
| Chinese Needling | $70 | per session |
| Ear Acupressure | $50 | per session |
| Chinese Massage | $80 | per hour |
| Traditional Chinese Medical Counseling | $100 | per hour |


..................................................................

Qigong


| | | | |
| --- | --- | --- | --- |
| | Individual Tuition Per Hour | Group Tuition Per Hour | Number of Hours Required |
| Longevity Self-Massage | $60 | $30 | 2 |
| Tai Chi Qigong | $60 | $30 | 3 |
| Mobility Improving Qigong | $60 | $30 | 6 |
| External Qigong | $60 | $30 | 5 |
| Relaxation Qigong | $80 | $40 | 2 |
| 8 Strands of Brocade | $80 | $40 | 3 |
| Walking Qigong | $80 | $40 | 20 |
| Fragrant Qigong | $80 | $40 | 4 |
| Weight Loss Qigong | $160 | $80 | 3 |
| Sight Improving Qigong | $300 | $150 | 6 |
| 5 Animals Play | $400 | $200 | 5 |
| Sleeping Qigong | $500 | $250 | 9 |

NOTE: There is a 20% discount for payment in advance for 10 sessions.

..................................................................

Kung Fu


| | | |
| --- | --- | --- |
| | Individual Tuition Per Hour | Group Tuition Per Hour |
| Tai Chi Chuan | $50 | $25 |
| Long Fist | $50 | $25 |
| Shao Lin | $50 | $25 |
| Ba Gua | $60 | $30 |

NOTE: There is a 20% discount for payment in advance for 10 sessions.

..................................................................

Products


| | |
| --- | --- |
| Electronic Ear-Acupuncture Device | $350 |
---

'The Pocket Doctor'

Amazing Electronic Self Ear Acupuncture and Foot Reflexology Device

Very Easy to Use!

Treats a Wide Range of Diseases
(As seen in issue 3, page 34 of QI GONG chinesehealth magazine)

Based on the principles of Traditional Chinese Medicine, the device finds the appropriate acupuncture points on the ears or feet and stimulates them!

Feeling sick and can't go to work? It's cold outside, yet you need to visit the doctor?

Before you call to make an appointment, take a taxi, sit long hours in waiting rooms and then start taking prescription drugs (not to mention the expensive specialist consultation fees and prescriptions), try your "Self Acupuncture Device", better known as "The Pocket Doctor".

Get back into your warm bed, attach it to your ears or feet and switch it on for half an hour to experience the power of this simple healing device. It might even enable you to go to work that very day.

Winner of many prestigious international awards (Marconi Medal for electronic inventions, Gold Medal from Eureka World Inventions Fair in Brussels, many Chinese awards) and recognised by the United Nations for its contribution in enabling non-professionals to help themselves with their health problems in the absence of medical practitioners.

Many scientific studies on thousands of patients in China showed amazing healing results. It can also be used to diagnose diseases by detecting ear acupuncture points with the accuracy of 95%.

Only $350 (including P & H within Australia)

An Ideal Gift for Someone Special!

TO ORDER: CALL (02) 9546 6749 (Please allow 30 days for delivery)


---

China Study Tour

27 September - 14 October 2023

Hi all!

Here is the perfect opportunity to join someone who lived in China for nine years to visit this extraordinary country.

Among others, we'll be visiting ancient sites of Luoyang (the old capital), Beijing, Shaolin Temple as well as the gigantic, modern Shanghai and the exotic Hangzhou and Suzhou.

Leaving Sydney - Wednesday 27 September and returning - Saturday 14 October 2023.

..................................................................

Package includes:
All transfers in China
Twin share accommodation in 3, 4 & 5 star hotels
All meals
Daily Qigong classes
Introduction to some FANTASTIC shopping
Visit the Shaolin Temple
..................................................................

Ten full days sightseeing with English speaking guide to (among others):
The Great Wall of China
Lama Temple in Beijing
Summer Palace in Beijing
Hangzhou & Suzhou (the "Two Beauties of China")
Luoyang (the old capital of China)
Jade Buddha Temple in Shanghai
ONLY $3,500 + Airfare

..................................................................

How to Book and Pay

Secure your place with a deposit of $990 by 20 July 2023

Two Payments Required
$1,500 Airfare (if flying with us) paid by 10 August – Flying Korean Air
Please make cheque payable to "Korean Air" (optional, own transport to and from China welcome)
The remaining China portion of $2,510 to be paid to Luoyang China Youth Travel Service representative upon arrival in China
..................................................................

Optional Special Interest Activities
Shaolin Kung Fu Tuition
Bagua Zhang Tuition
Tai Chi Tuition
$400 for 4 days tuition in one of the above

Prices are correct at time of printing and are subject to change

---
Visit John Dolic Centre Kinesko zdravlje website click here.
---
For more information or for a brochure please email us:
info@qigongchinesehealth.com or call 02 9546 6749
---