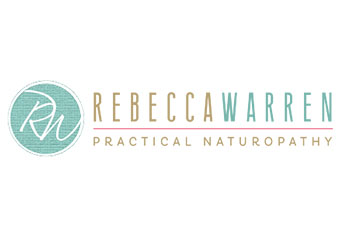 Practical Naturopathy
Clicking on the Send Me Details Now button opens an enquiry form where you can message Rebecca Warren directly
Send Me Details Now
Practical Naturopathy recognises that life is busy, and eating lentils with kale and broccoli daily isn't everyone's idea of fun! Healthy living shouldn't be difficult and boring. Rebecca can teach you simple tricks to improve your health and wellbeing consistently.
Start feeling vibrant and healthy again, contact Rebecca today!
Clinical Naturopath and Nutritionist
Focus areas
Weight management
Functional medicine
Love
Optimal health
Wellness
Stress Management
---
---
Rebecca's approach to healthcare, wellness, and nutrition is straightforward: keep things attainable, sustainable, and realistic to build a solid foundation that can be fine-tuned for optimal health.
Working in Sydney's CBD, Rebecca helps busy people learn to balance their health with demanding careers, families, social activities, exercise and life in general.
She will help you find solutions to your health concerns that fit into your everyday routine so you can get back to what you love doing!
Rebecca draws upon her years of teaching experience and postgraduate studies in public health, dietary behaviour change, and functional medicine to guide and help clients.
Services Offered
Naturopathic Consultations
A comprehensive case history is part of your initial consultation, in which Rebecca asks several questions to gain a deeper understanding of your body and your life.
Based on this information, she will identify the areas that are out of balance, then prioritise areas that need to be targeted first.
As Rebecca works with you, she will create a tailored Naturopathic Action Plan that meets your goals. She will discuss with you the specific treatments, the estimated timeframes and other steps necessary to get you back to optimal health.
Rebecca specialises in the following conditions:
Digestive health (irritable bowel syndrome, bloating, inconsistent bowel movements, etc)
Fatigue, adrenal fatigue
Weight loss
Stress and mood imbalances
Pyroluria
Detoxification (for skin conditions, vitality, and wellness)
Hormonal imbalances (PMS, irregular/heavy/painful periods)
Nutritional guidance for optimum health and wellness
To help Rebecca create your treatment plan and to reflect the level of detail required for your consultation, these two options are available:
Initial naturopathic consultation with baseline testing
Initial naturopathic consultation with extensive testing
The next follow-up appointment takes 45 minutes and is scheduled 2 to 3 weeks after the initial consultation.
In follow-up consultations, Rebecca will review your naturopathic program, the successes and challenges you experienced, and determine the next steps needed to keep things improving.
Specialised Testing
Rebecca has received postgraduate training to give her patients the best possible experience in naturopathic medicine.
Using various specialised tests, Rebecca will learn more about your state of health and guide you through the steps you need to make you feel better.
Among the tests she refers to include:
Adrenal fatigue testing
Food intolerance testing
Gastrointestinal and stool testing
Metabolic profiling
Salivary hormonal testing
Most times, Rebecca will work alongside your doctor, so if you've had any tests done prior to your appointment, bring a copy of them for Rebecca to review.
Mentoring
If you are a new practitioner or have been in practice for a while and are looking to make some changes, Rebecca's mentoring program dives deep into creating and fine-tuning the amazing practitioner you are.
Rebecca will design an individualised plan for you, based on your concerns and the areas you wish to focus on. Her programs will:
Assist you in setting up a successful naturopathic clinic
Optimise your treatment plans for better patient outcomes
Develop your strengths and overcome your fears and concerns through personal development and coaching
Get in touch with Rebecca to learn more about her services or to schedule an appointment.
Qualifications
Master In Public Health
Certificate IV In Remedial Massage
Advanced Diploma In Naturopathy
Diploma In Complementary Medicine
---