Learn how your food, exercise, sleep & stress affects your health based on your glucose biomarkers.
Now available for non-diabetics.
Join the Vively waitlist now to get a 30% discount.
Join the waitlist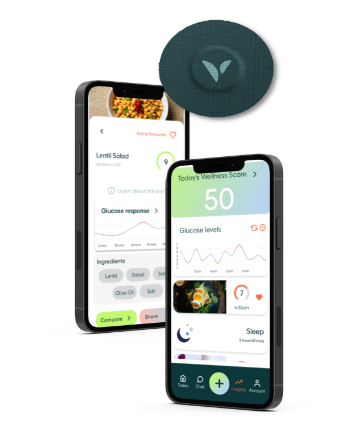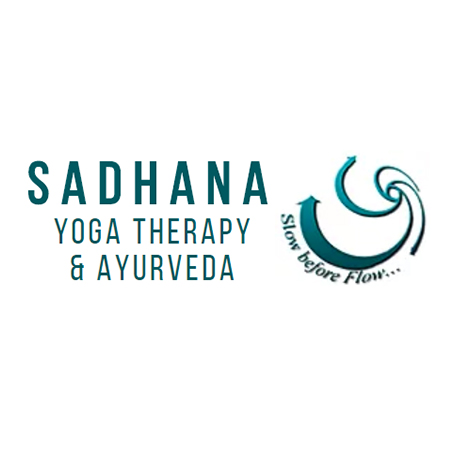 Clicking on the Send Me Details Now button opens an enquiry form where you can message Sadhana Yoga Therapy & Ayurveda directly
Send Me Details Now
The First and Original Yoga Therapy & Ayurvedic Clinic on the Central Coast
Sadhana Yoga Therapy & Ayurveda
Servicing area
Servicing the Central Coast
---
Focus areas
Food intolerance
Yoga therapy
Shirodhara
Intolerance
Relaxation
Lifestyle
---
---
Yoga Therapy & Ayurveda
Welcome
The word Sadhana was chosen specifically for the reason it stands for continuous practice.
I have been very fortunate in the people who I have trained with in my yoga studies so far. What has made all of these teachers so good at what they do is they continue to be students and I am eternally grateful for all I have learned and continue to learn from them. Yoga training lineage.
A yoga practice is just THAT! We practice the yoga to keep it with us when we leave the yoga room, so that the reason for loss of the calm breath, relaxed skin and clear mind can be known. It is through this knowledge that positive change is realised.
The understanding of knowledge coming through practice and teaching that knowledge is the key principle of Sadhana yoga and Ayurveda.
We specialise in Ayurvedic Health Consultations, therapeutic treatments for healing on all levels of mind, body and spirit. Yoga classes and one-on-one yoga therapy sessions are available. Classes are a limited group environment so that individual needs of the student can be addressed keeping with the tradition of Yoga.
Our Treatments
Ayurvedic Consultation
Marma Point Massage (therapeutic)
Shirodhara
Kati Basti Musculoskeletal Treatment
Nutrition Consultation
---
Sadhana Yoga Classes
One on one yoga therapy appointments are available at any time. Call 0416 636 883 to book and appointment
Beginners 6 week classes are available and must be completed to attend any other classes at Sadhana. Call to enquire or check out facebook page to find when next course is beginning.
Relax and Restore is a one hour relaxation class available on a casual basis.
4 classes during week available for students who have completed the beginners class ONLY.
Our Yoga Treatments
Yoga Therapy Consultation
General Yoga Classes
Private Yoga Lesson
---
About Ayurveda
Everybody at some stage in their life has probably asked themselves and others:
Why can that person can eat whatever they want and not put on weight but if I look at that food I will put on 10 kilos?
Why can that person never exercise and still stays lean, yet I go the gym everyday and can't look that good?
Why can that person work in this environment and not be unhappy, when for me it is unbearable?
Why can that person eat food that is not organic and is never sick but I eat only organic food and have all these food intolerance's and illnesses?
These kind of questions are quiet common in today's society but there is an answer to all these questions that isn't a fad or new research, it's called Ayurveda.
What is it, how do you even pronounce it?
Ayurveda A YUR VEDA (life knowledge)
It originates from India and has been practiced from anywhere between 5 to 10, 000 years.
Well if it so good why are there so many people in India suffering from disease?
Good question, through many years of colonisation the colonisers banned the practice traditional medicine. In the 1900's through independence the practice was allowed again which has resulted in a shortage of competent Ayurvedic doctors.
If modern medicine is so good how come there are so many unhealthy people?
I have personally benefited from modern medicine and I am grateful for it, however it is obvious that they don't have all the answers. Ayurveda believes that each person is an individual so what works for one person including medicine, food, exercise will not work for the next. It is based on the belief that each person is born with a certain constitution that determines their physical characteristics and temperament.
Everything including humans contain the 5 elements of air, fire, water, earth and space, however in some cases one or more of these 5 elements are more dominant. Knowing this guides us to what is beneficial or harmful.
Why choose an Ayurvedic practitioner?
I am sure everyone has had some kind of treatment or therapy in the past from an expert who says you need to join a gym, go on a diet, stop eating food with gluten, yet that person is overweight, never exercises and skips meals. An Ayurvedic practitioner will have tasted their medicine. Ayurveda is not only a modality but is a philosophy & lifestyle. As part of our training we must live this lifestyle and constantly practice which gives us the advantage of speaking from experience.
---
Contact us today for more information about our services.
---
---